The Reason Rob Kardashian's Daughter Isn't Meeting Anyone He Dates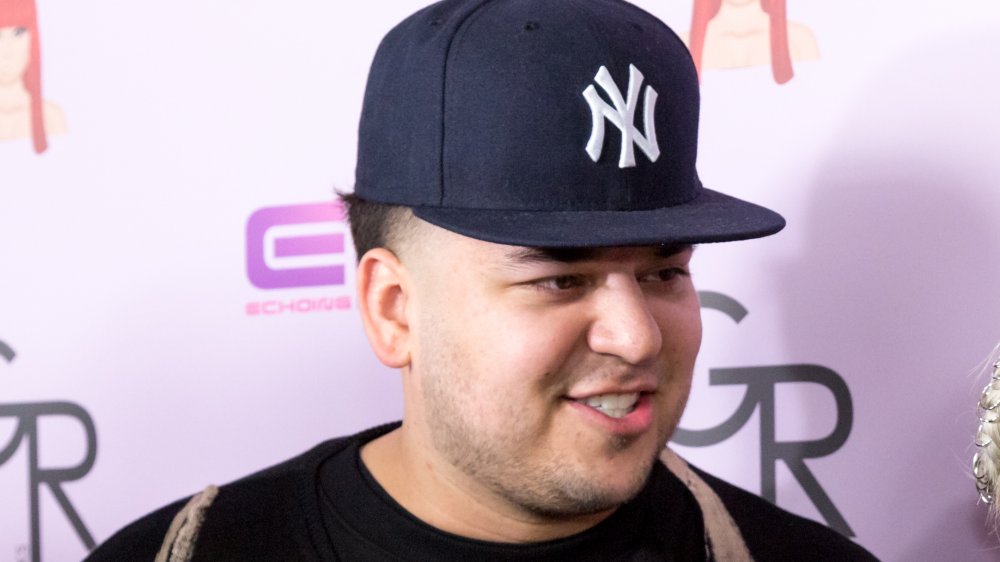 Greg Doherty/Getty Images
When keeping up with the Kardashians, there's one member of the family who's nearly impossible to track down — Rob Kardashian. 
Always one to try and fly under the radar, Kardashian likes to keep his personal life on the down low, especially when it comes to love interests. However, it seems that the person he's most concerned with keeping out of his love life isn't momager Kris Jenner, but his 2-year-old daughter, Dream. The 32-year-old has only been publicly linked to a few women since his the eruption of his explosive feud on social media with ex-girlfriend and Dream's mom, Blac Chyna. The two called it quits in late 2016 but, according to HollywoodLife, Kardashian is once again looking for love. "Rob has also made sure not to jump into any committed relationship too quickly because he doesn't want to get too serious until he's really sure about somebody," a source close to Kardashian told the media outlet. 
If anyone Kardashian is dating thinks they're going to get introduced to his little princess right off the bat, they can keep dreaming. But what's the reason Kardashian is keeping his girlfriends far away from Dream?
Rob Kardashian is taking baby steps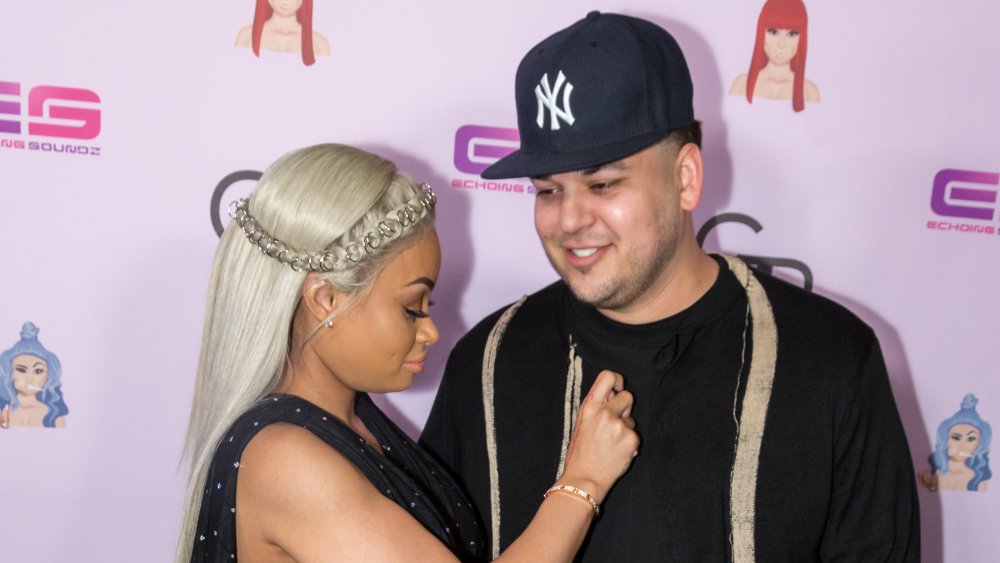 Greg Doherty/Getty Images
As far as Rob Kardashian's priorities go, Dream seems to be at the top of the list. That's why, in addition to taking it slow with his relationships, he's also pushing pause on bringing any girlfriends into his daughter's life until he's sure they'll be sticking around. "He has casually dated and flirted with women, but has not officially introduced any woman to Dream yet because he sees that as a very serious step," the insider told HollywoodLife. In light of his tumultuous relationship with Blac Chyna, it's understandable why he would be a little wary of introducing his daughter to anyone and everyone who comes into his life romantically. 
"Right now Rob is just focused on providing Dream with a healthy environment to grow up in and raising her with two parents that have a healthy co-parenting relationship," the source revealed. But even though Kardashian wants to do right by his daughter, that's not the only reason he's keeping his love life under wraps. 
Legally, Rob Kardashian's hand are tied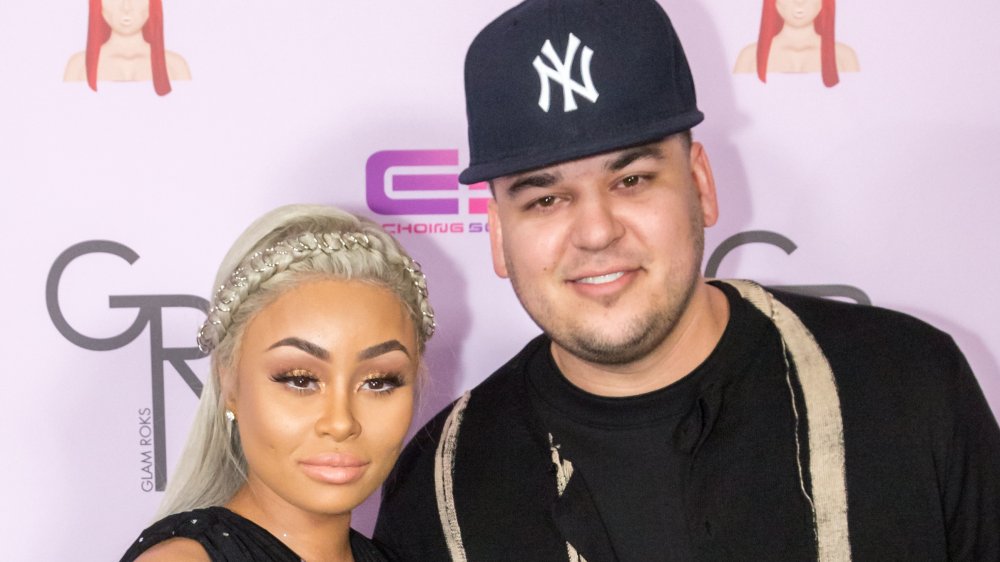 Greg Doherty/Getty Images
According to TMZ, as part of their custody agreement, Rob Kardashian and Blac Chyna are not allowed to introduce their child to significant others until the relationship has hit the six-month mark. That means that even if he wanted to introduce Dream to his latest leading lady before things got super serious, that's a big no-no. At least, not without potentially launching another social media war with his ex. Granted, the same rules apply on Chyna's end, but, according to Bossip, Dream might be meeting her mom's new man — reportedly rapper Sage the Gemini — sooner rather than later.
Whether or not Kardashian is currently edging closer to the six-month mark with an under-the-radar relationship remains to be seen. However, based on his recent Instagram posts, it seems that the only girl who has his heart right now is Dream. 
Even though it seems like Kardashian is showering his daughter with love and co-parenting with her mom, read up on why you might want to worry for Rob Kardashian's little girl.