The Real Reason Marisa Tomei Never Got Married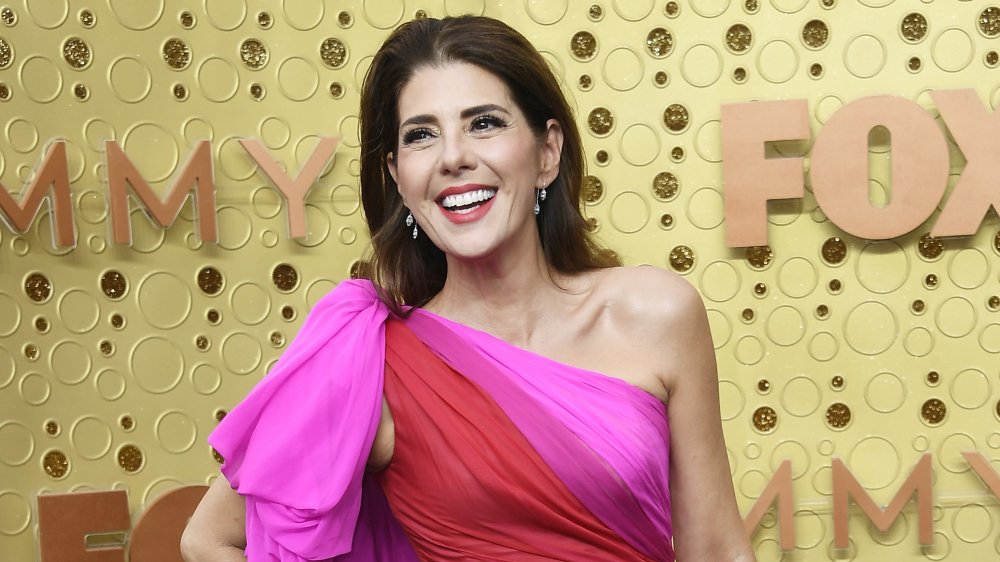 Frazer Harrison/Getty Images
Marisa Tomei is a massive star. She's an Oscar-winning actress, has been in the business for nearly four decades, and at 54 years old there's no sign of her stopping for anyone or anything. Her continued drive and talent is why she's such a big star — and her marital status doesn't have any bearing on that. 
Throughout her career, Tomei has been criticized for not being married or not having children, but she doesn't really care. She's an actress (and a woman) who doesn't see being unmarried as a form of failure, even if Hollywood doesn't exactly agree. "I'm not that big a fan of marriage as an institution, and I don't know why women need to have children to be seen as complete human beings," Tomei told Manhattan Magazine (via Glamour UK) in 2009. 
She doesn't speak much about her lack of a husband or children, but Tomei's stance on marriage has always been clear — you don't have to be married to be happy; you can instead be happy with a long and successful career. "[It] wasn't something she ever truly pursued — even in her twenties," a source told Closer Weekly in 2017 about Tomei's desire to focus on work and not a traditional family. "Work has really been her life force."
Marisa Tomei was never a bride, but has had many hot men by her side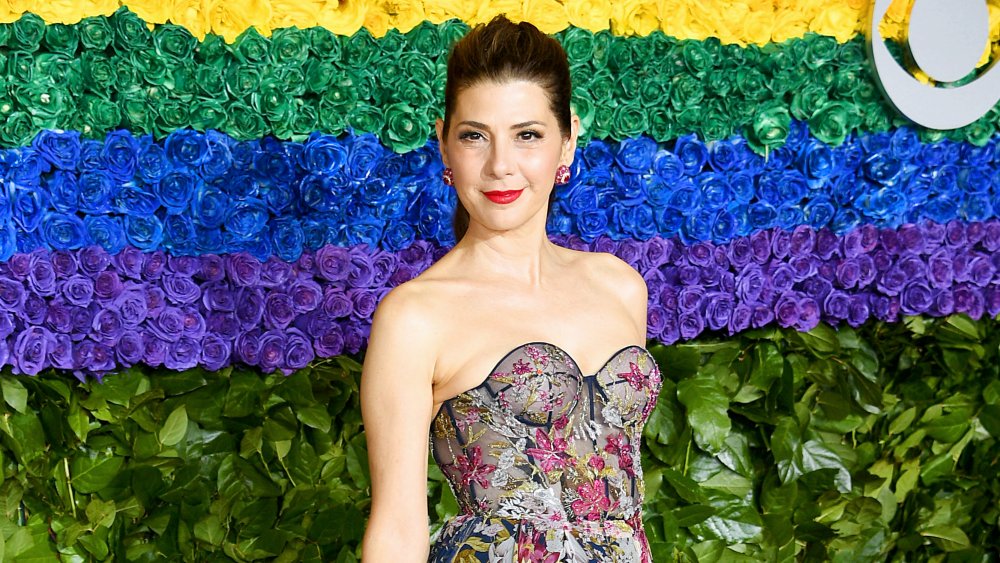 Dimitrios Kambouris/Getty Images
Even though Marisa Tomei has never tied the knot, she was reportedly once engaged to Logan Marshall-Green. According to the Daily Mail, Marshall-Green proposed to Tomei during the holidays in early 2013 — after dating on and off from 2008 — and despite being vocal about not believing in marriage, the actress reportedly said, "yes" to his proposal. The couple never made it down the aisle and eventually split, but that hasn't stopped the My Cousin Vinny actress from finding love throughout her lifetime.
The Brooklyn native has been linked to a slew of famous men over the years including, How I Met Your Mother star Josh Radnor and Iron Man actor Robert Downey Jr. While the romances didn't last, her friendship with Downey has continued to flourish and may even have led to Tomei becoming a part of the Marvel Cinematic Universe (per a 2017 profile in The Guardian). Thanks to his recommendation, she wound up playing Aunt May Parker in Captain America: Civil War and then Spider-Man: Homecoming and Spider-Man Far From Home. Her being cast in this role prompted Downey to bring up Tomei's massive sex appeal while appearing on Jimmy Kimmel in 2016, saying, Spider-Man's "got, like, a hot aunt. My God, just think. Think of the possibilities." 
Showbiz fans were told of those possibilities by the aforementioned article from The Guardian, which helpfully reminded readers that Tomei and Downey once locked lips in Only You, and that she once one a "Best Kiss" MTV Movie award for a scene she shared with Christian Slater in 1993's Untamed Heart.
"It's nice that I'm considered a great kisser," she explained while laughing about her rumored smooching skills. "It's all about the partner, isn't it? And it's only on screen. In real life, I'm s***."