BTS Almost Had A Very Different Stage Name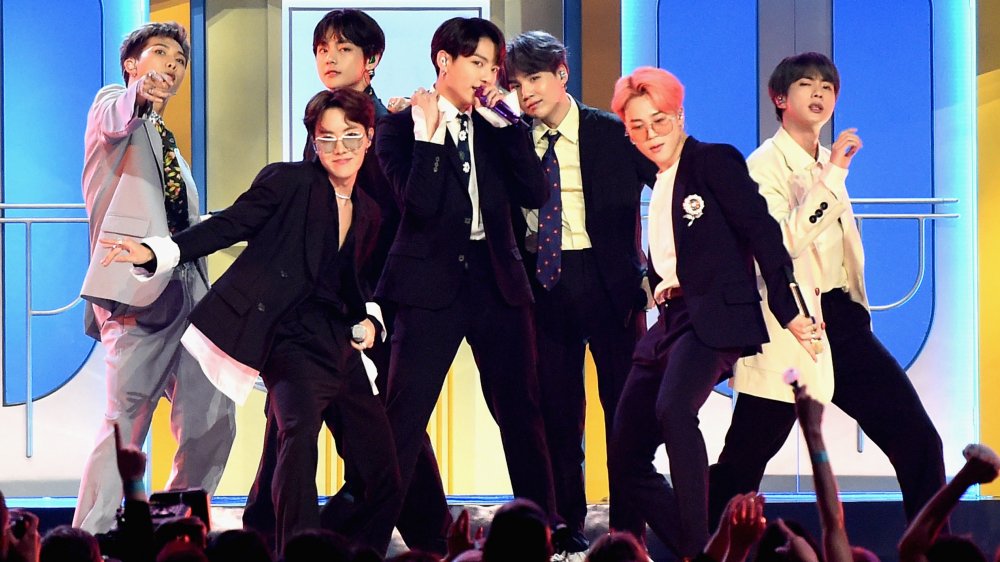 Ethan Miller/Getty Images
Even those who don't pay much attention to the world of K-Pop have probably at least heard of BTS. The seven-member boy band from South Korea has taken the world by storm seemingly overnight. With catchy lyrics and killer dance moves, it's not hard to understand the allure. In 2017, Time magazine even named the group one of the 25 most influential people on the Internet. The band was formed back in 2010 through auditions by Big Hit Entertainment and made their debut in 2013. Upon formation, the charming group of guys was given the name BTS, an acronym for Bangtan Sonyeondan, which loosely translates in English as "bulletproof boy scouts." The name might have been a subtle nod to the squeaky clean reputations the boys are expected to maintain, which happen to seriously cut into their love lives. However, in July 2017, the boy band announced that they were switching their name to "Beyond the Scene" instead — same acronym, different meaning. 
For the BTS boys, the name change wasn't something super unfamiliar. Before their official launch, the group went through several names before landing on the one that has since become their trademark. So what stage name came very close to being part of the band's identity?
BTS : The Big Kids on the Block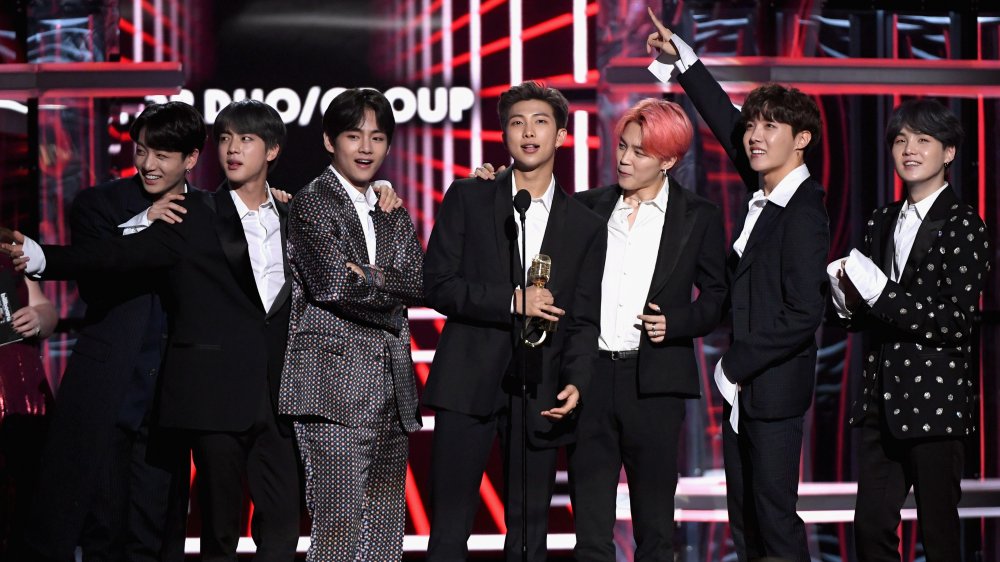 Ethan Miller/Getty Images
Even though BTS made their debut in 2013, the group didn't start gaining international attention until they landed their first gig in the United States in 2014. Since then, their lives have been a whirlwind of live performances, awards shows, and television appearances. During a 2015 television appearance on South Korean music channel Mnet's Ya-Man TV, the band members revealed that BTS wasn't the only name under consideration for the group. The boys said other names floating around included "Big Kids" and "Young Nation." They told the interviewers that "Big Kids" was being considered because the name of their talent agency is Big Hit Entertainment (via Soompi). 
Obviously, we know which name won out, and it seems the band members were okay with the final selection. According to Soompi, after listing off the other possible names during the interview, member J-Hope joked, "Hearing these other names makes me think that 'Bangtan Boys' is a lot better." BTS is definitely a catchier name than the other two, but, given how diehard the BTS Army is, it's probably safe to say that a K-Pop band by any other name would dance as sweet.
From name changes to insane work schedules, be sure to read more about the untold truth of BTS.