Did Matt Lauer Have An Affair With An NBC Star?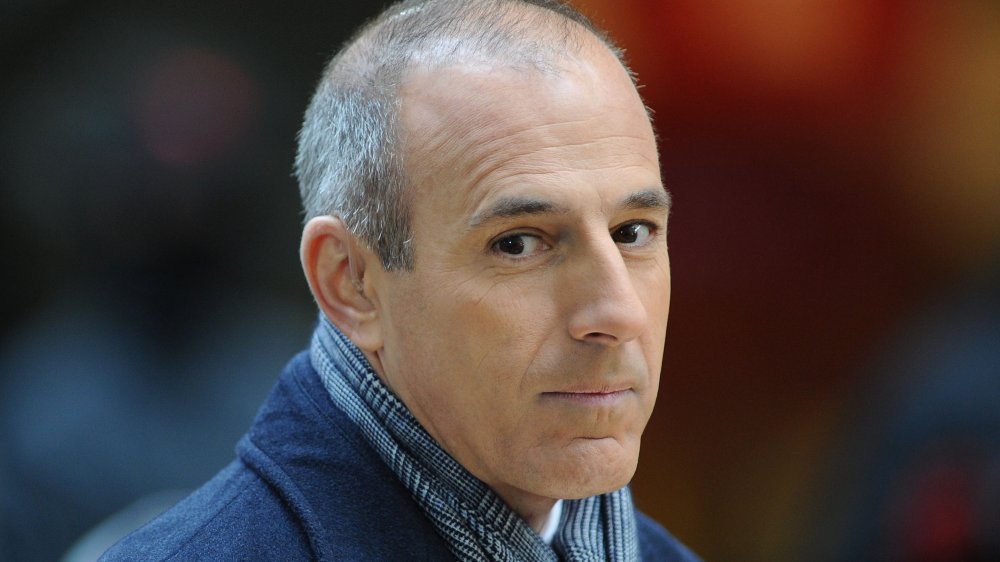 Slaven Vlasic/Getty Images
Another accusation has been leveled against disgraced NBC anchor Matt Lauer. 
According to Page Six, Lauer allegedly had an affair with a "famed and well-respected broadcaster." A source told the media outlet they believed Lauer had the upper-hand in the relationship, explaining, "Matt had influence over everyone's career — one word and your career would be sunk. I know there was a clear imbalance of power in this woman's relationship with Matt." 
A "clear imbalance of power" has seemed to be a common factor in a good deal of Lauer's extramarital relationships during his time at the news network. This report comes about a week after the news broke that Lauer had been accused of rape by former NBC News colleague, Brooke Nevils. Lauer vehemently denied the rape accusation in an open letter, but, at the time of this writing, has yet to address the alleged affair. 
The 61-year-old former anchor came into contact with countless broadcasters during his time at NBC, but do we know which one stepped forward with this allegation? 
Does anyone know who the mystery woman is?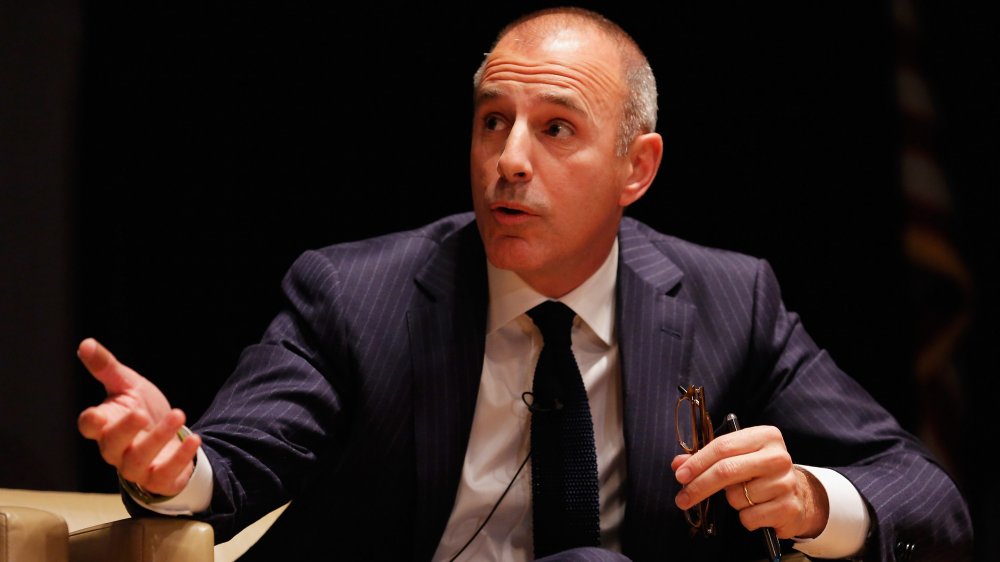 Jemal Countess/Getty Images
The woman, who reportedly signed a nondisclosure agreement when she left NBC, has yet to be publicly identified. However, Page Six reports that they have agreed to keep her identify a secret at her request. Additionally, in Ronan Farrow's new book "Catch and Kill," the author claims Matt Lauer openly and repeatedly harassed a former on-air NBC personality. The woman, also unnamed, told Farrow she "would walk into work with a knot in her stomach" with the thought of having to face Lauer (via People). "I was like a piece of hanging meat," she told Farrow, adding that she would "come home and cry." According to Page Six, she was also asked to sign a nondisclosure agreement when she left the network in 2012. According to the outlet, the NDA ensured that the woman could not speak ill of NBCUniversal or sue the company. 
On Monday, Oct. 14, 2019, NBC News President Noah Oppenheim responded to the woman's allegations in a staff memo that read in part: "Farrow says this individual received inappropriate messages from Lauer, and showed them to 'colleagues,' not management, made no report, and we've found no record of one," he wrote. "She signed a completely standard separation agreement, including a routine confidentiality provision that was in her original employment contract. Again, that provision was designed to protect proprietary company information, not prevent an employee from reporting misconduct, nor has it ever been used that way."
Despite the similarities between the descriptions of the two unidentified women, it is unclear at this time if they are the same person.
Could Ann Curry bring even more information to light?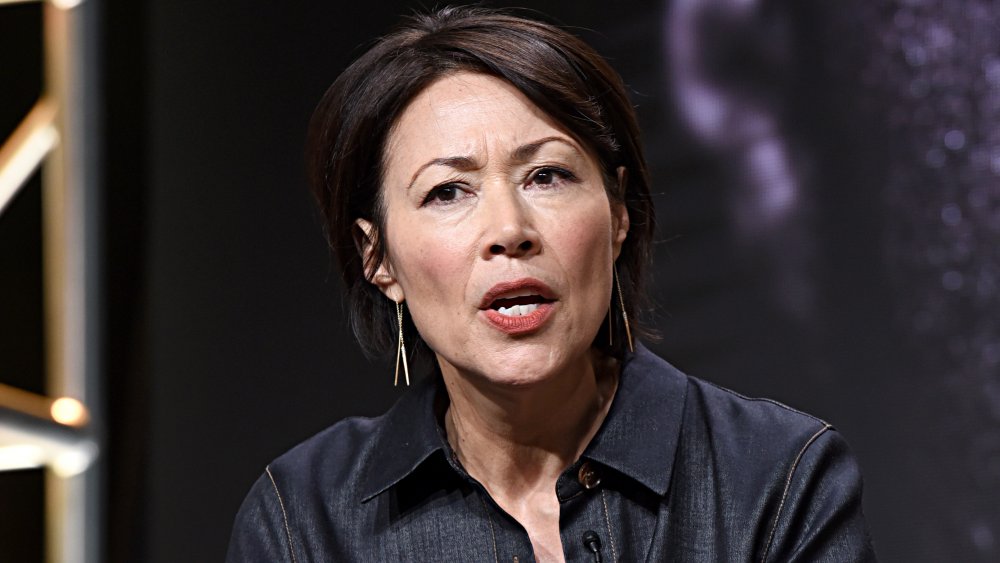 Presley Ann/Getty Images
Matt Lauer's longtime colleague, Ann Curry could give us more insight into the seemingly endless series of shady events that led to the anchor's firing back in 2017 — but for some reason she's holding back. Curry worked alongside Lauer for more than a decade from 1997 to 2012. Even though we haven't heard much from her in recent years, it seems she might soon be ready to speak up. A source told US Weekly that she knows more than she's letting on, and it's enough to "destroy" her former colleague. "Ann has maintained a dignified silence, but a lot of people confided in her years ago and still do to this day," the source said. "She knows more than most about the man Matt really is, and when she finally speaks out, it will destroy him."
Curry previously revealed that she reported Lauer for sexual harassment to NBC executives on a colleagues' behalf in 2012 — something the execs have since denied, according to The Washington Post. Curry told The Post that she acted after a female staffer came to her in tears. "She was afraid of losing her job... I believed her," she told the outlet. "I told management they had a problem and they needed to keep an eye on him and how he deals with women." According to Ronan Farrow's book, that woman was Melissa Lonner, a former entertainment booker for NBC, who told Curry that Lauer  "propositioned and exposed himself" to her (via Page Six). In Catch and Kill, Farrow writes that when he spoke with Curry about the moment where she found herself as the Lonner's confidante, she said, "It was as close as you could get to a woman just melting in front of you in pain."
It seems that Curry might be steeling herself to come forward with the rest of what she knows all these years later, seeing as she wasn't afraid to be vocal about her support for Brooke Nevils. 
"Brooke Nevils is a credible young woman of good character. She came to NBC News an eager and guileless 20-something, brimming with talent," Curry tweeted on Wednesday, Oct. 9. "I believe she is telling the truth. And that breaks my heart." 
All of this comes almost two years after Lauer's shocking firing. While we wait to see what else unfolds, and if Curry will reveal what she knows, read up on Lauer's sketchy double life.