Noah Centineo Shaved His Head And No One Online Can Deal With It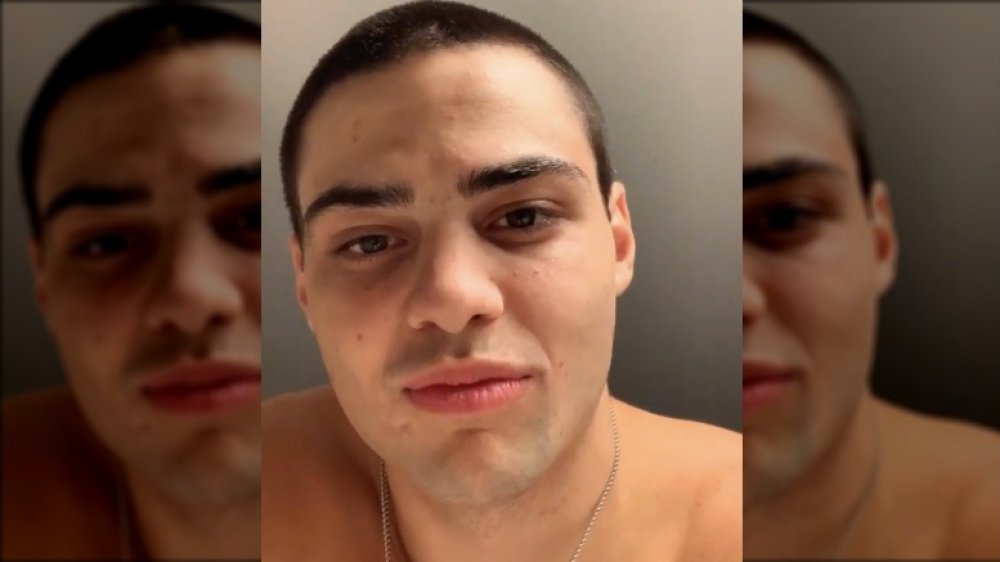 Attention! The dreamy locks of Noah Centineo are no more — repeat  — Noah Centineo shaved his head. While you pause to hyperventilate into a paper bag, let us remind you that the internet's boyfriend (so-named back in 2018, at least) is still a complete snack — even with a buzz cut. Not to mention, he's still gearing up to strap on He-Man's infamous loincloth in 2021, and believe us when we say there's going to be an entirely different hair trauma when that happens. 
But for now, the heartthrob from Netflix's sleeper hit To All The Boys I've Loved Before is rocking a close crop, which he revealed on an Instagram Story on Tuesday, October 15, 2019 aka "The Day Our Dream Of Running Our Fingers Through His Luscious Locks Died." ET broke the story — and all of our hearts — a day later, revealing that Centineo followed up the haircut reveal with "a video of himself shirtless ... watching his cat drink from the faucet." Does the internet's boyfriend know how to internet, or what? 
You probably need to collect yourself from this avalanche of shocking, yet adorable information before diving into exactly how this news leveled all of social media. With that in mind, let's think back to better days. Days when Noah Centineo had the kind of hair that made you say, "yes, I will follow this man on Instagram." Can we ever go back to that more innocent time?
It's okay, you're not the only one who died when Noah Centineo cut his hair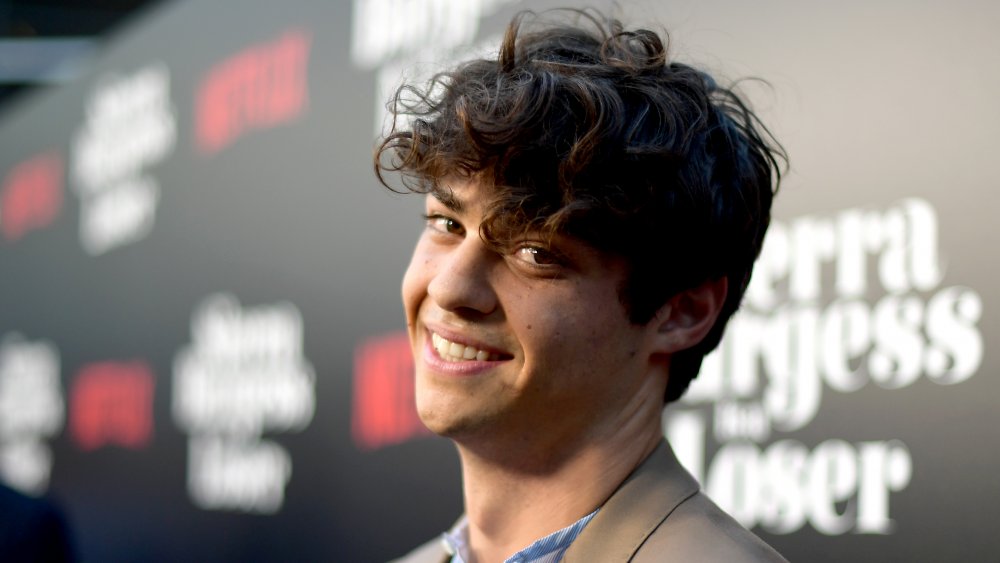 Matt Winkelmeyer/Getty Images
Ouch. Just look at that hair. It was wrong of us to showcase his now-missing, magnificent mane like that.
Anyway, grief seemed to sweep Noah Centineo's mentions faster than the number two blade that must've mowed his melon. The online reactions ranged from flat out confusion, to impossible pleas like "grow ur hair back quickly," to threats of legal action. Yes, seriously. Okay, probably not seriously, actually. 
Some cooler heads prevailed, however, like one user who did exactly what social media is supposed to do in this situation, by comparing Centineo's new look to that of "Sid from Toy Story." Ah, yes, that's the good stuff right there. 
Another Twitter user seemed close to gaining some important perspective by pointing out that fellow hot boys "Charlie Puth then Austin Mahone then Tom Holland" all shaved their heads before Centineo. However, she quickly followed that with, "STOP SHAVING YOUR HEADS PEOPLE WHAT'S WRONG WITH Y'ALL." 
Clearly, the trimmed thatch of the Charlie's Angels star is a crisis, but is there hope in any of this?
Remember when Noah Centineo did another crazy thing with his hair?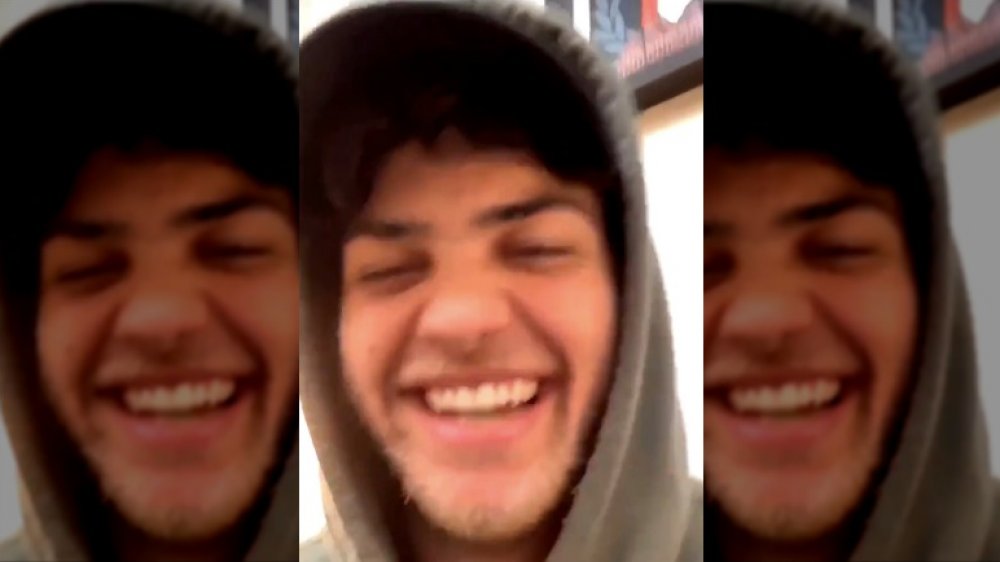 Cast your minds all the way back to September in the year of our Lord two thousand and nineteen, when Noah Centineo, once again on the soul-shattering stomping grounds of his Instagram Stories, debuted — Gasp! — a blond beard!
"Noah centineo update he just bleached his beard. am actually crying. I am actually considering to stop my fan account," one desperate fan tweeted, along with a re-upload of the Instagram video. Page Six Style speculated that the faded follicles were "presumably for his upcoming role as He-Man," but thus far, the soon-to-be action star's only statement on the matter has been, "I didn't bleach my beard. That would be ridiculous. Why would I do that?"  
The point is, Noah Centineo may continue to cut, color, and otherwise manipulate his tantalizing tresses — wherever they grow from — and there's not a lot we can do about it. But if you'd like to keep commiserating on celebs who switched up their looks so drastically that they became unrecognizable, Nicki Swift has you covered right here.