The Reason Priyanka Chopra Used To Check On Nick Jonas At Night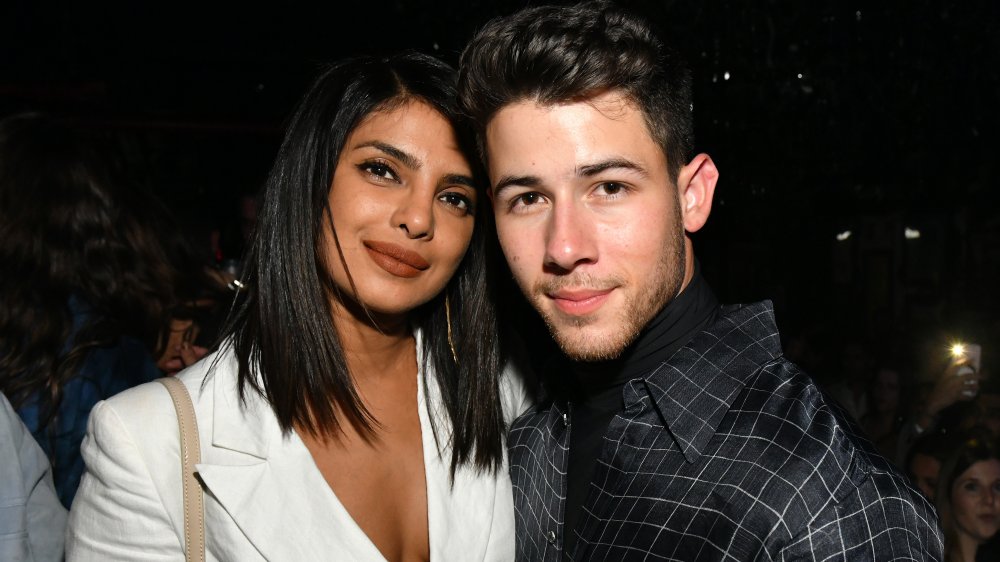 Craig Barritt/Getty Images
Priyanka Chopra and Nick Jonas haven't even been married a year — they tied the knot on December 1, 2018 — but they are already adapting to life as a married couple. For Chopra, this means having to learn how not to panic when it comes to dealing with Jonas' type-one diabetes. When the couple first married, it was hard for the Isn't it Romantic actress to fully grasp how the singer could live with the rigors of managing a disease that impacts one's day-to-day life. In time, and after checking on him a lot, she admits she has learned to live with it.
"Initially, when we first got married, I couldn't wrap my brain around the fact that he knew when his sugar dropped, even while he was sleeping. He feels it," Chopra said on The View in October 2019. She admitted that "I used to wake up in the middle of the night to just check if everything was okay for a really long time." Luckily for the newlyweds, Jonas has it all under control which continues to make Chopra a proud and happy wife.
"He has been taking care of his diabetes since he was so young that he just has a crazy discipline about it. He knows exactly what to do, when to do it," she shared on the talk show. "He lives the biggest life possible. He's not restricted himself from anything. He plays sports. He's touring. He lives an incredible life, and it's so inspiring to see."
Priyanka Chopra and Nick Jonas have each other's back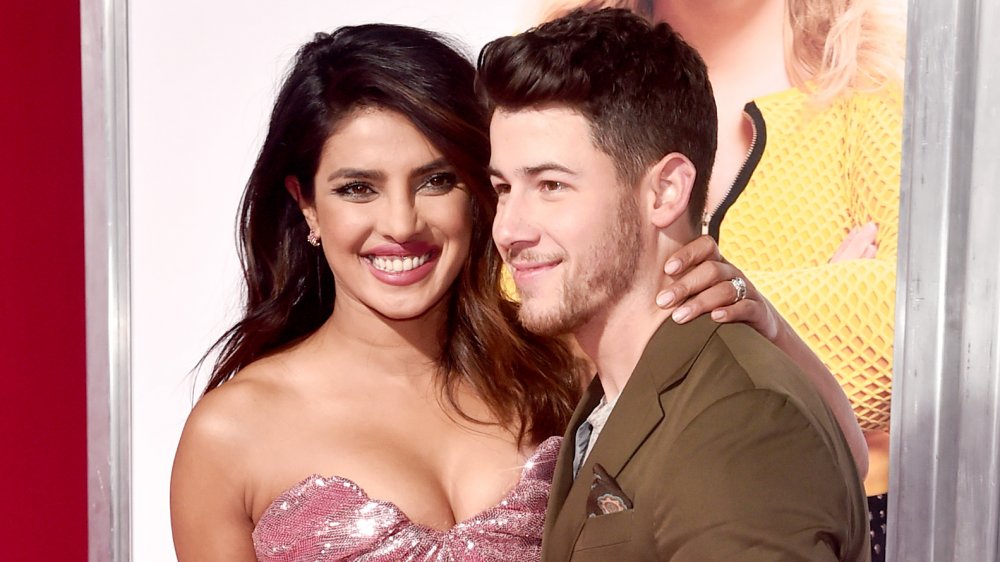 Alberto E. Rodriguez/Getty Images
Nick Jonas might be good at juggling his health issues (at least more than his wife is), but his return to touring has, indeed, taken a lot of out him. The "Sucker" singer admitted in a recent interview that having Priyanka Chopra by his side has been a lifesaver during his return to rocking out on stage with the Jonas Brothers again.
"Our schedule this early on in our marriage was kind of unexpected, the tour extending as long as it has, but she's the best teammate in all that," Jonas told Insider about his hectic calendar due to performing with his brothers again. "The support that I feel from her gives me all the encouragement and strength, in addition to the fans being so amazing, that I need to get up there and do my thing every night."
Jonas is no stranger to the limelight, having become a star at a young age, but now that he's married he welcomes Chopra's support. "[I'm] just really grateful that she's there," he added. Having someone to come home to — and in Chopra's case, someone to check on you in the middle of the night — has been the calm in the couple's otherwise crazy and fun first year of marriage.