This Is How Much Chanel West Coast Is Actually Worth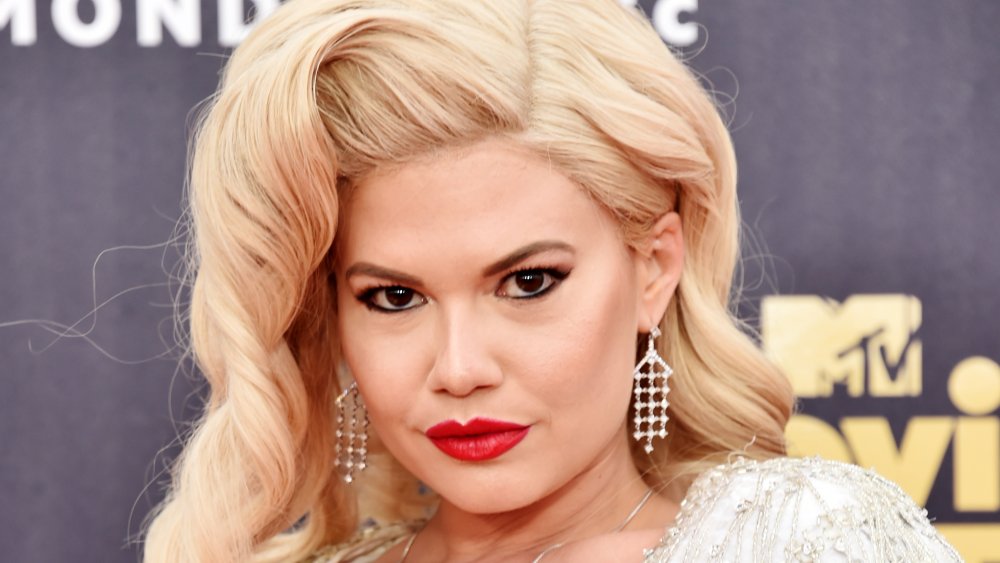 Alberto E. Rodriguez/Getty Images
The name Chanel West Coast might ring a bell, but the TV personality and rapper is far from being a household name. West Coast, born Chelsea Chanel Dudley, got her start on MTV's hit reality show Rob Dyrdek's Fantasy Factory after meeting Rob Dyrdek through mutual friends in 2008. She appeared on the show from 2009 until 2015. Even though she's gone on to pursue multiple passions since the show wrapped, it's still considered one of her most notable gigs to date. In 2011, West Coast jumped on another project of Dyrdek's — his comedy clip show, Ridiculousness. The bubbly West Coast accepted a co-host position and she's been working on the show ever since, sharing the funniest (and most cringeworthy) videos the Internet has to offer. 
Although she's become a familiar face on MTV over the years, West Coast's true passion is rapping — a career that has never fully taken off. At one point, her ultimate goal was to be the "female Eminem." She definitely hasn't reached A-list rapper status, but West Coast has released music with some big names over the years. The 31-year-old began recording music in 2009 and dropped her first mixtape, Now You Know, in 2013 featuring Snoop Dogg, French Montana, Ty Dolla $ign, and Robin Thicke. In 2013, it was reported that the rapper had signed with Lil Wayne's Young Money label which would have been a pretty big deal for a budding artist's career. However, according to TMZ, the deal never actually went through — which might be why West Coast never even got close to reaching the level of Young Money talent like Nicki Minaj and Drake. 
However, despite her stalled rap career, between hosting and some other side gigs, West Coast definitely isn't hurting for money. How much is the MTV personality worth, and where is all that cash coming from?
Chanel West Coast makes a ridiculous amount of money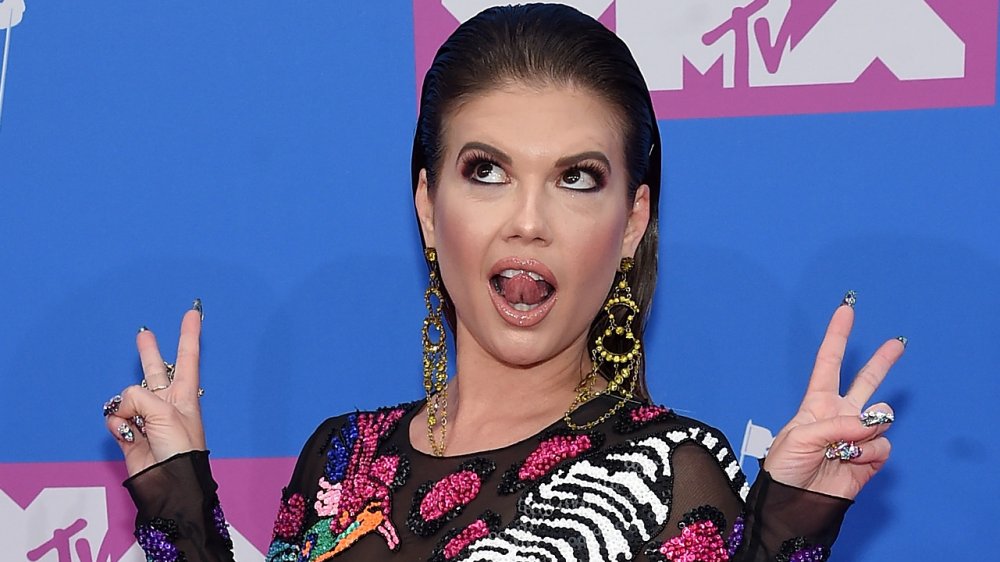 Jamie Mccarthy/Getty Images
Over the years, Chanel West Coast has raked in quite a bit of money. According to Celebrity Net Worth, she's worth $6 million. A big chunk of that change is coming from her steady gig as a Ridiculousness co-host. According to Earn the Necklace, West Coast brings in a whopping $142,050 from the show. Going back to her Fantasy Factory days, ETN reports that the TV personality earned an annual salary of $81,170, which definitely is nothing to sneeze at for a first gig. From 2012 to 2015, West Coast lent her voice to the character Flipz on the animated series Wild Grinders, for which she took home over $170,000 — more than both of her hosting salaries. 
Television gigs aside, West Coast also makes a considerable amount of money from endorsement deals. With more than 3 million followers on Instagram, West Coast can make anywhere from $6,532.50 to $10,887.50 per post, according to Influencer Marketing Hub. Over the last few years, thanks to product endorsements for companies like Fashion Nova, 310 Nutrition, Beach Bunny Swimwear, and Candy Jewelry Company, the rapper has reportedly made over $20,000. When she's not gracing our television screens, West Coast is channeling her energy into her YouTube channel, where she boasts over 300,000 subscribers. According to The Richest, as of August 2019, the Ridiculousness co-host makes a little over $11,000 a year from her channel. So while West Coast hasn't made it big in the rap world, she's still getting paid the big bucks. And with a net worth of $6 million, she can just start her own label and start cranking out the hits whenever she wants. 
If you were surprised at how much Chanel West Coast is worth, you'll be equally surprised to learn more about some celebrities who are much poorer than you thought.