Inside Yolanda Hadid's Tragic Battle With Lyme Disease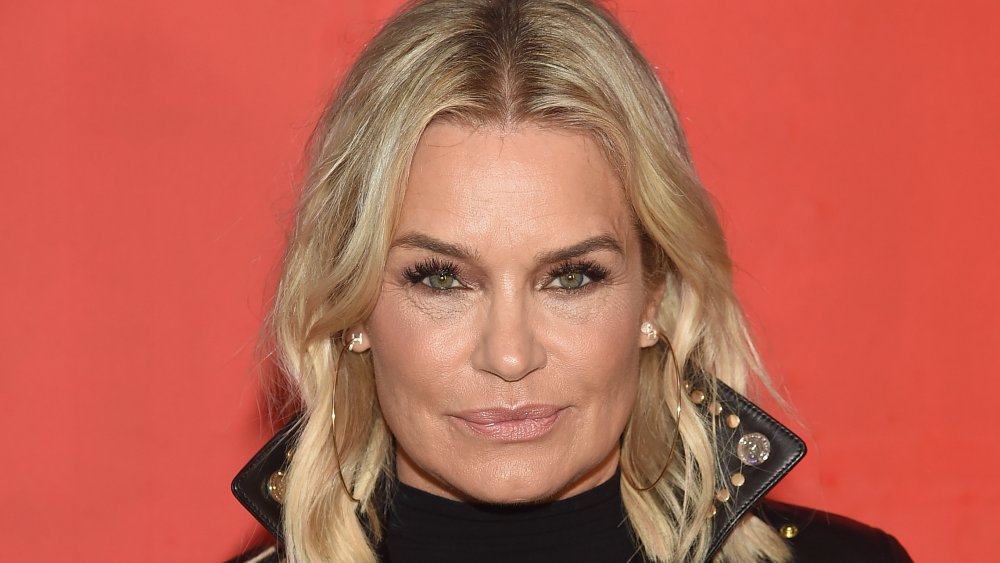 Jamie Mccarthy/Getty Images
Yolanda Hadid may appear to live a charmed life thanks to the fact that she's a former model, an alum of The Real Housewives of Beverly Hills, and the mother to models Bella and Gigi Hadid – not to mention their younger runway-walking brother Anwar Hadid. But the Hadid matriarch also faces a continuing battle with Lyme disease, which is caused by tick bites and leads to symptoms like joint pain and debilitating fatigue.
First diagnosed with the disease in 2012, Yolanda Hadid revealed in October 2019 that she was in remission, telling People, "I feel better than ever. ... I had a really bad year last year but I found a new frequency healing device and it's been amazing for me. It took away 90 percent of my symptoms. It helped with my joint pain, the exhaustion, the brain fog, all the symptoms that come with Lyme disease."
"[My journey] was so painful but the spiritual part of my soul was saying there is a higher purpose," Hadid explained. And while she says that it "sucks that it happened" to her, she acknowledges that she's able to use her fame to help others who are also unwell. "I put a face to the disease that nobody knew anything about. It's very real. And lot of people are suffering. But God put me on this path to make a difference. That's what keeps me going."
Bella and Anwar Hadid also battle Lyme disease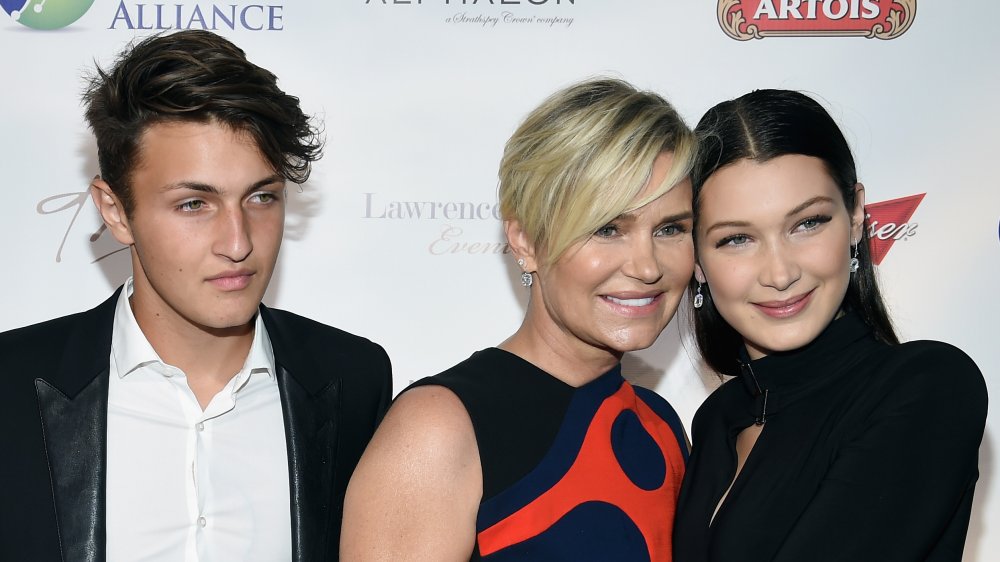 Dimitrios Kambouris/Getty Images
Yolanda Hadid is also motivated by the urge to help her two children, Bella and Anwar Hadid, who also suffer from Lyme Disease. Diagnosed in 2012, the same year as their mother, Yolanda opened up in January 2016 about watching her children battle the disease while sharing a photo on Instagram of herself in bed beside Bella, who was hooked up to an IV at the time.
"Watching my brave babies suffer in silence in order to support me in my journey has struck the deepest core of hopelessness inside of me, it is because of them that I continue to fight relentlessly," the concerned mother captioned the image. "I will not allow them to live a life of pain and suffering....... I will prevail and walk to the end of the earth to find a cure for them and millions of others debilitated by this invisible disease!!!! We all deserve to live a healthy life, don't you think?"
While Gigi Hadid hasn't contracted the disease, she explained to W magazine in February 2019 that it's difficult to watch her family members suffer. "I also felt a lot of guilt for being the one person in the family who didn't understand what they were going through," she said. "It's hard when your whole family is in pain and you don't know what to do."