American Idol Contestant John Stevens Injured After Getting Hit By Van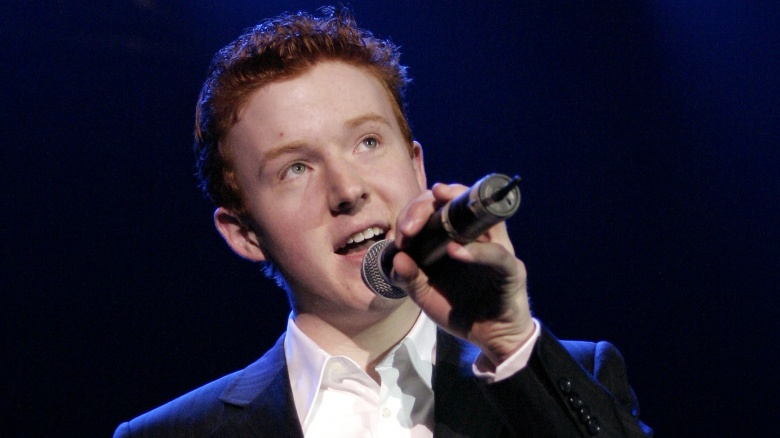 Getty Images
John Stevens, a Season 3 finalist on American Idol, was severely injured last week after getting hit by a van while jogging near Boston.
According to the Boston Globe, the incident took place shortly after 7 p.m. on June 20, 2016 in Chelsea, Mass. Stevens was reportedly wearing headphones when he was struck by the car. The driver of the van is not being charged. The accident did not occur at a crosswalk, and an eyewitness said the driver was not speeding. Stevens was taken to Massachusetts General Hospital and is currently recovering with his parents in Buffalo, N.Y.
Stevens, 28, shared details about the accident and his injuries in a Facebook post on June 25, 2016. "Thank you to everyone who has been calling, texting and messaging," he wrote. "Early this week I was hit by a van while out for a run and suffered a fractured skull and dislocated and broken arm. Among other injuries and disorders I'm dealing with, it appears I will have some, if not total deafness in my right ear...Thank you very much for all of the well wishes and prayers. It truly means a lot to me."
Stevens competed on Idol when he was a high school teenager. Despite receiving scathing reviews from judge Simon Cowell, he finished in sixth place. Stevens graduated from Boston's Berklee College of Music in 2009. That same year, he released his second CD, Home for Christmas. His first album, Red, debuted in 2005 and sold approximately 21,000 copies. After singing vocals with the Beantown Swing Orchestra for several years, he formed The John Stevens Band and released an album titled Mr. Nice Guy in 2015, according to Billboard.