Michael Strahan's GMA Arrival May Cause Even More Drama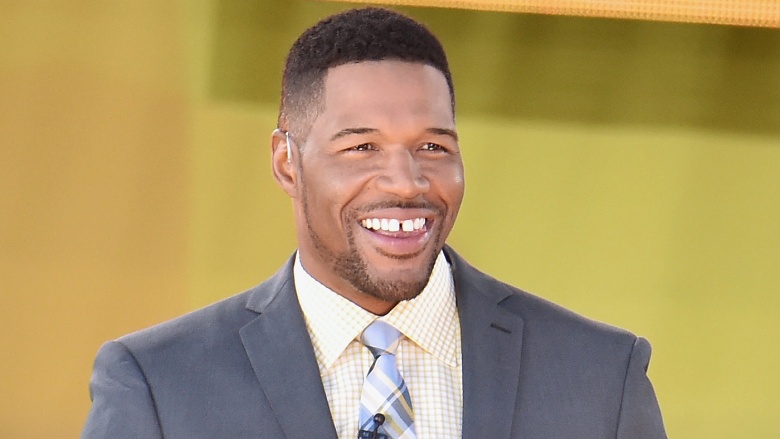 Getty Images
Michael Strahan's arrival at Good Morning America may lead to more drama at ABC, Page Six reported on June 28, 2016.
"There are big changes coming to GMA," a source told the tab, and some of those adjustments may affect current on-air talent, including Lara Spencer and George Stephanopoulos. "George will be seen less at the main anchor desk with Robin Roberts," the source revealed. "Instead, Michael will be appearing more while George focuses on politics and hard news."
Another source said, "Lara could be out. Amy Robach is safe. Michael doesn't want to do news—he's not going to cover Libya or Brexit. Amy does the news well, and they need a newscaster. But Lara does human interest stories and entertainment, like Britney Spears or 'a cat in a tree' and 'my favorite pickle!' Michael wants to do all that. He does not want to do gun violence." The source claimed, "Lara knows she's out. She has Flea Market Flip—and she's going to go back to that world. She knows her time is up. Michael's the star."
A spokesperson for the popular morning news program refuted the Page Six story, saying, "There is no truth to this. Of course George will be focused on politics, and no one is being groomed to take his place. Lara isn't going anywhere, and Amy will have the same important role on the show as she has for the past three years."
At this stage of the game, ABC is most likely trying to make Strahan's debut in September 2016 go as smoothly as possible—exactly the opposite of his much-maligned exit from Live! with Kelly and Michael in May 2016. Strahan's co-host, Kelly Ripa, was reportedly "blindsided" by news of his departure and walked out on the show for days. When she returned, she made an impassioned speech about "respect in the workplace." Strahan's last day was promptly bumped up from the fall to May 13, 2016
In a recent interview with Chelsea Handler, the former NFL defensive end confessed he didn't miss Live! all that much. "Don't get me wrong. I loved it. When you get a break, sometimes you kind of go, 'Wow, I kind of needed it.' I needed a break," he said.