Jim Edmonds Breaks His Silence About Alleged Affair With Nanny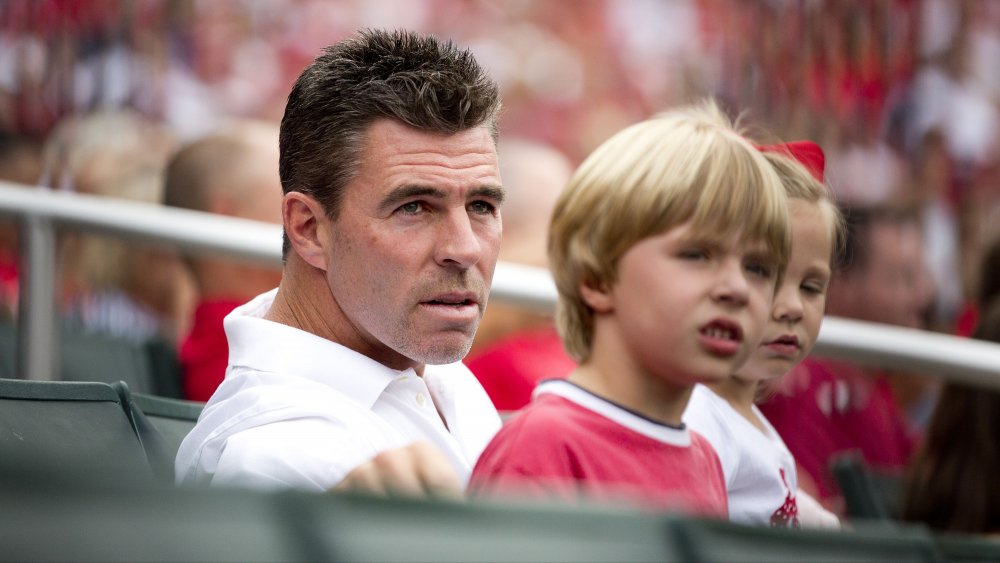 David Welker/Getty Images
Things are getting messy in the Edmonds' household, but former Major League Baseball player Jim Edmonds is ready to set the record straight about one thing...the accusations that he cheated on his wife, Real Housewives of Orange County alum Meghan King Edmonds, with their kids' nanny before filing for divorce. 
On Friday, October 25, news broke that the former baseball player filed for divorce from his wife of five years, the same day that The Real Housewives of Orange County star accused him of cheating with their kids' nanny. According Us Weekly, multiple sources confirmed the cheating allegations and one said that Meghan confronted her husband and their nanny about the affair, but both denied it ever happened. 
"The nanny is someone who has worked for them for years and is like family," one source told Us Weekly. "During the argument, Meghan called the cops, but nothing came of it. Jim didn't put his hands on her. The police chalked it up to a verbal dispute. No arrests were made."
Fans have also noted cryptic social media posts from Meghan — she posted a selfie with the caption "raw" and then gave a "thumbs up" emoji to a user who pointed out that Jim had posted nine photos of their nanny Carly in the past, and alluded to an affair between the two. Since then the allegations of Jim having an affair with the nanny have spread, but now he's looking to defend himself.
"It's one thing to be accused of something. It's another thing to be so negligent and so careless, and ruin the lives of innocent young people...I did not sleep with our nanny," he wrote on Instagram on Monday, Oct. 28 — before setting his account to private later that day (and it remains private as of this writing — some of his post's text was reported by Page Six). "She's not just a nanny, she is someone that we brought into our house and promised to protect and look after while she was in our home. We have been treating and raising this young girl like she is our own child! For someone to accuse me of sleeping with her is not only wrong, it's disgusting and irresponsible."
Jim Edmonds denies ever having an affair with his family's nanny
According to an Us Weekly source, the Edmonds family has four nannies and a live-in au pair, and Jim Edmonds denies having inappropriate relations with any of them. "Just because I am an athlete and I was portrayed as a bad person on bravo TV," Jim wrote in the same Instagram post, "Doesn't mean I don't have a clue what life is all about." 
He continued: "We made a promise to that young girl's mom, that We would take care of her and make sure that she was safe while she was in our hands. I will not sit here and take this bulls*** without fighting back."
And that wasn't the end of the tirade. "Just because you're extremely witty and intelligent, and know how to play the Instagram game," wrote Edmonds, "Doesn't give you the right to use that platform to wrongfully accuse. Not only is it irresponsible. It is dangerous and puts my family in harms [sic] way. We all make mistakes. This is not one of those times. My heart is broken for everyone involved. if you get anything out of this post. Get the truth."
Over the weekend, the nanny in question, Carly Wilson, who is 22 years old, also commented on the rumors of an affair on her private Instagram account, E! Online reported. "The allegations are completely false," she wrote on a photo after one user asked her if she was "with Jim now." 
This isn't Jim Edmonds first cheating scandal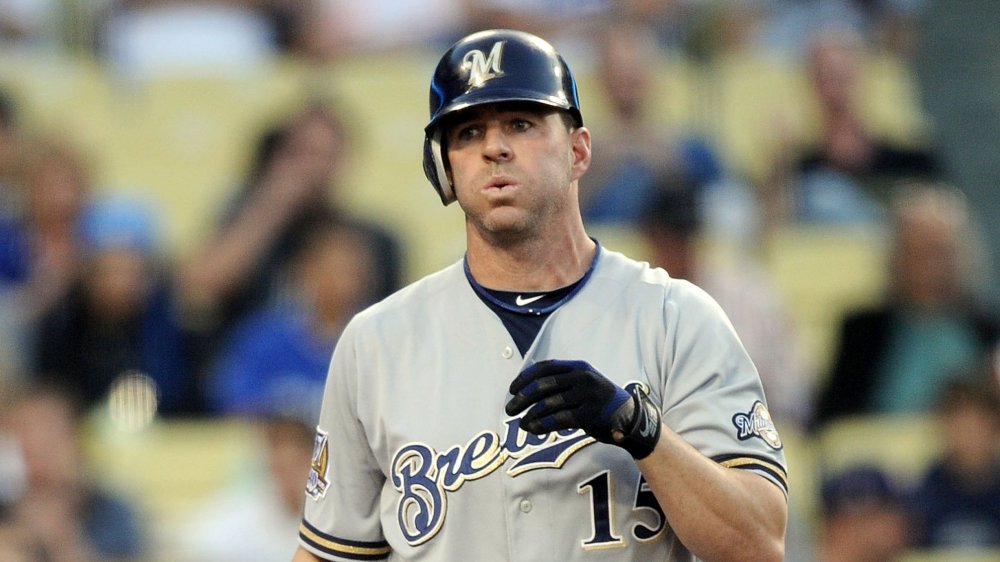 Harry How/Getty Images
The alleged affair between Jim Edmonds and his children's nanny coming out the same day he filed for divorce from his wife Meghan King Edmonds is a lot to handle. This scandal however isn't the first to plague the couple. In June 2019, reports of Jim cheating on Meghan while she was pregnant with their twins surfaced. Although he later denied ever physically being involved with the woman in question, he did admit that he sent her explicit texts...so there's that.
At the time, Meghan opened up about the pain she felt after these infidelity allegations came out in a personal blog post. "I don't trust him anymore. Physical or not, he still had an affair and he admits this to me," she wrote in the blog post. "I sob so much my face stings from the salt from my tears," she added. Despite the struggles in their marriage, Meghan was trying to work with Jim to rebuild their relationship, and she even opened up about their progress — the day before he filed for divorce and the new affair rumors came out.
"We're just still working it day by day. I think after such a breach of trust, it's so hard to rebuild from there," Meghan told Bravo's The Daily Dish on Thursday, Oct. 24. "So to focus on the two of us as a couple, is really hard." She then noted that Oct. 24 was their five-year wedding anniversary before adding, "he's inside at Goodwill [and] we're like, looking for Halloween costumes. And then we're going to counseling. I think that's almost a date for us because we have to talk about us; we have to communicate about things that don't involve [other topics]."
Clearly their break-up is already off to a rocky start, but for their three children's sake — they have a two-year-old daughter named Aspen and one-year-old twin boys named Hayes and Hart — hopefully it'll get better soon.