The Truth About Marilyn Manson's Ex-Wife, Dita Von Teese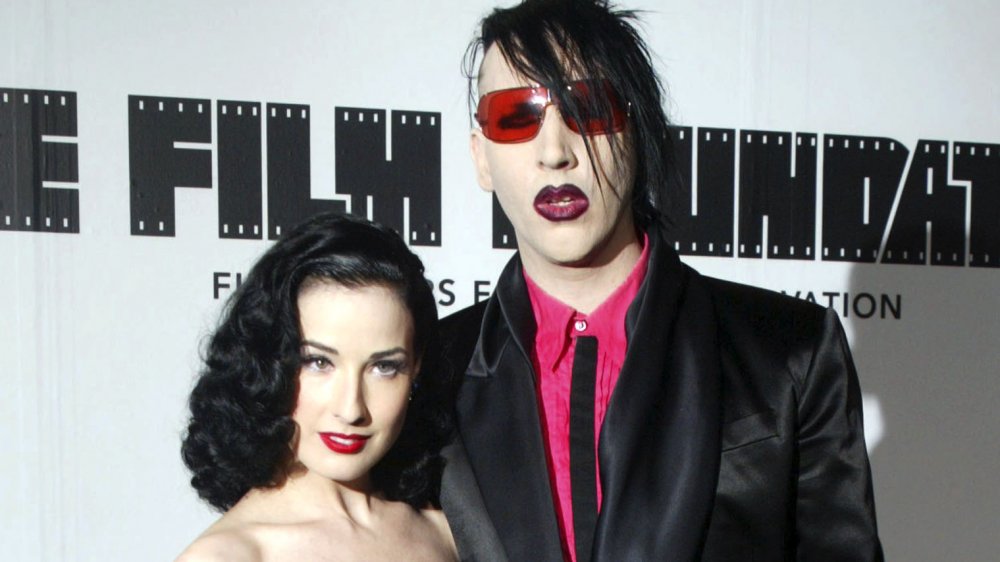 Matthew Simmons/Getty Images
When Marilyn Manson's ex-wife, Dita Von Teese, married the singer in November 2005, it seemed like an obvious case of opposites attract. He's a musician who embraces a freaky goth vibe, and she's a stunning striptease burlesque performer. But they appeared to be happy. That is until everything fell apart.
On Dec. 29, 2006, just one year after saying, "I do," and over a half a decade into their relationship, Von Teese filed for divorce. In 2007, she sat down to chat with Harper's Bazaar to discuss the end of her marriage. While she wouldn't reveal the exact cause of the split, she explained, "Let's just say that it must have been something pretty bad for me to move out of the house after six years together and to pack up my stuff on Christmas Eve."
Von Teese continued, "I loved him, and this was the most painful thing I have ever had to go through." She went on, "It's been really difficult. It's not what I expected when I got married, and I felt like I'd found the man of my dreams. But sometimes things change overnight, and you have to make a choice as to whether you're going to respect yourself and say, 'I'm not going to accept this. This is not okay.'"
Von Teese was likely referring to the fact that her husband was rumored to have taken up with a younger woman, actress Evan Rachel Wood, who was just 19 years old at the time. Talk about scandalous!
Marilyn Manson's ex-wife, Dita Von Teese, is busy being a bombshell businesswoman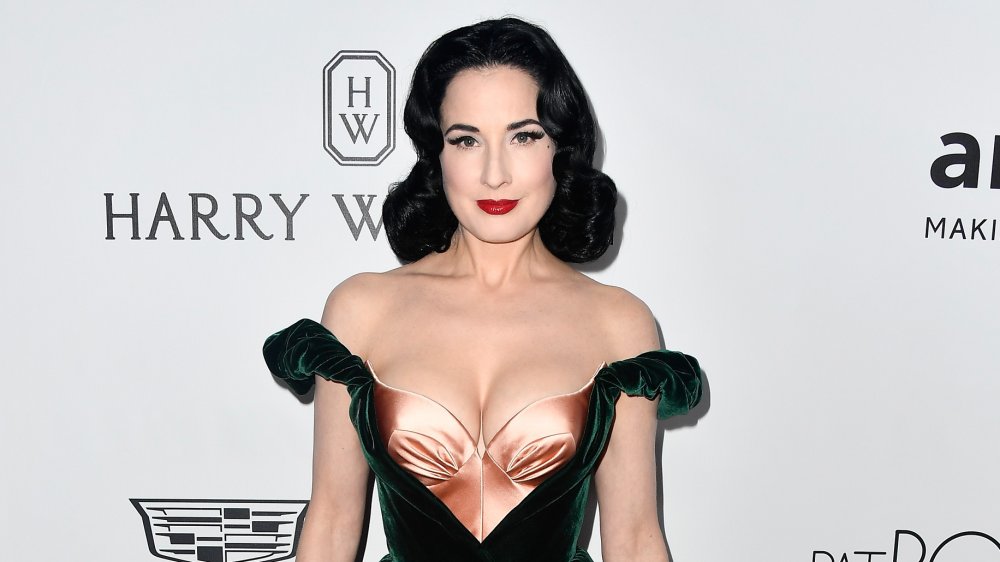 Frazer Harrison/Getty Images
While Dita Von Teese's marriage to Marilyn Manson didn't lead to a happily ever after, the failed marriage didn't prevent Von Teese from pursuing her passions. Establishing herself as one of the most recognizable faces — and bodies — in the modern world of burlesque, Von Teese continues to take her act on the road. She also offers fans the opportunity to embrace her graceful ways during workshop events that show participants how to tackle the art of seduction. "Throughout my career, I'm always asked if I give striptease lessons," the burlesque star told WWD. "I'm asked about doing makeup tutorials, since I famously do my own hair and makeup, but I didn't want to just put videos out into the world." She explained, "I wanted to do something in person, where I could connect with people and actually show what I do, mistakes and all, and how I fix them."
When Von Teese isn't touring, she's been either popping on screen in roles on shows like CSI: Crime Scene Investigation and The Curious Creations of Christine McConnell or collaborating on lines for top fashion and beauty brands like Wonderbra and MAC cosmetics.
While talking about her career with The New York Times in 2012, Von Teese explained, "I'm a magician. I make you see something that wasn't there before." She said that is "the very definition of power and glamour." Clearly, Marilyn Manson's ex-wife, Dita Von Teese, is doing just fine.