The One Thing Alex Trebek Regrets About Meeting His Wife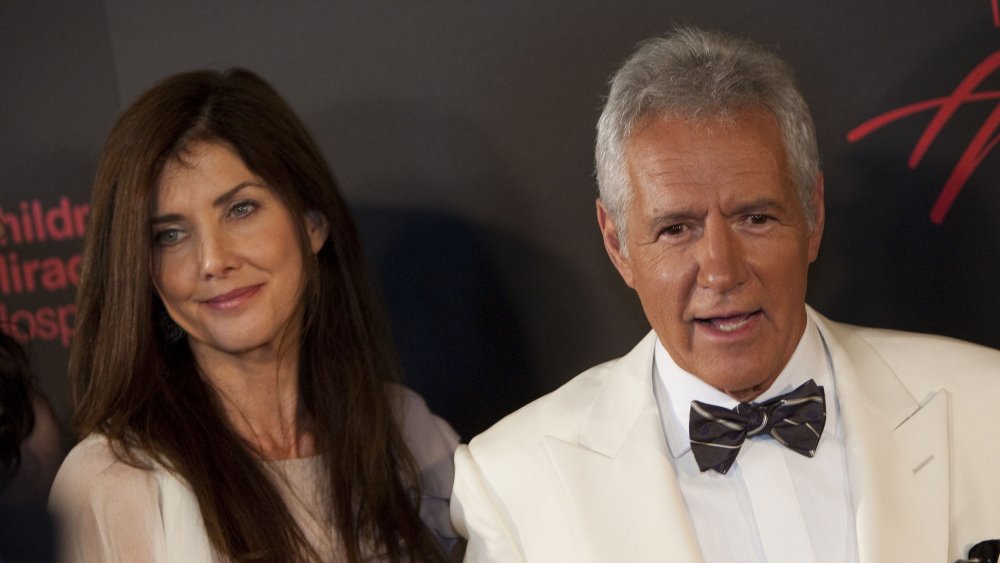 Adrian Sanchez-gonzalez/Getty Images
Longtime Jeopardy! star Alex Trebek is not only a successful game show host and someone who's bravely battling cancer, he's also a happily married man. But that doesn't mean that he doesn't have regrets when it comes to his marriage. Or to be more specific, he has one particular regret when it comes to how — or rather, when — he first met his wife, Jean Currivan. 
The pair were married in 1990 and now share two adult children together, Matthew and Emily. Currivan opened up about her relationship with her husband to People magazine in January 2019, saying, "We have our challenges. And then we have our really beautiful times, where we're just so blessed to know that we're in each other's courtyard." She also gushed about her hubby and his admirable qualities, explaining that "he's got a great sense of humor. He takes his job very seriously, but won't take himself too seriously. He's just an intelligent human being. Part of Alex's staying youthful is his staying curious."
Despite the obvious adoration from his wife and their mutual wedded bliss, Trebek admitted that there's something he wishes that he could change about meeting his wife.
His regret is incredibly sweet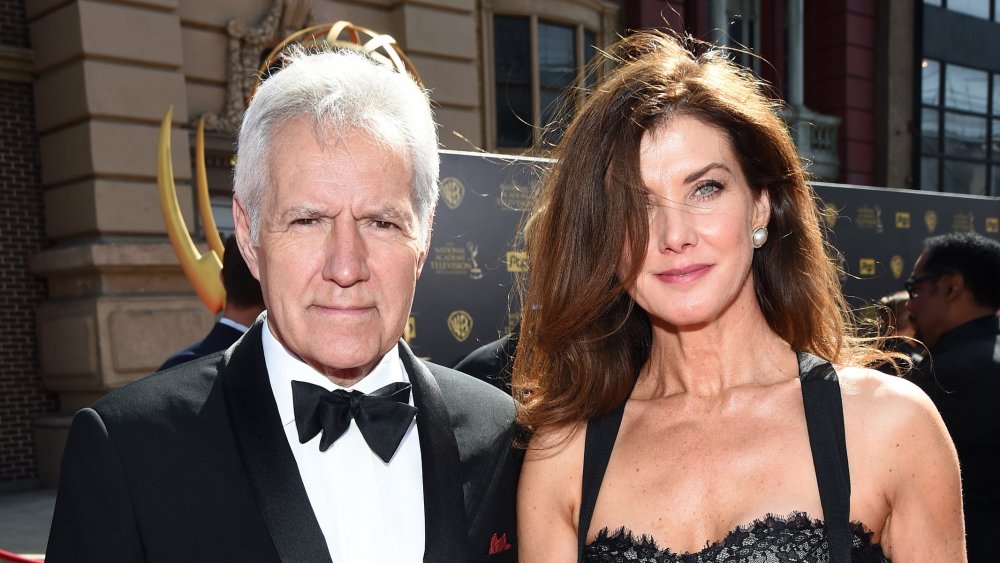 Michael Buckner/Getty Images
When Alex Trebek and Jean Currivan said "I do," the popular host was already 50 years old. And while he admits that he's relatively happy with how things have turned out, he revealed to People magazine in 2019 that something occurred to him not too long ago. "I'm pretty satisfied with my life, but my wife, Jean, and I have been together almost 29 years, and I was thinking about President Bush when he died, and all the comments about his life, about what a nice guy he is, and how he and his wife had been together 73 years," he said. "I thought, oh my gosh ... if I'd just met Jean in my 20s, we could have had a longer life together."
However, since there's a 24-year age difference between the husband and wife, Trebek also jokingly noted, "I guess if I'd met her when I was in my 20s, she wouldn't have been born yet." He then added, "But hey, 29 years is pretty good!" Considering some celebrities' marriages fall apart faster than you can blink an eye, we'd say 29 years is pretty darn good, too!