Inside Alex Trebek's Relationship With Wife Jean Currivan Trebek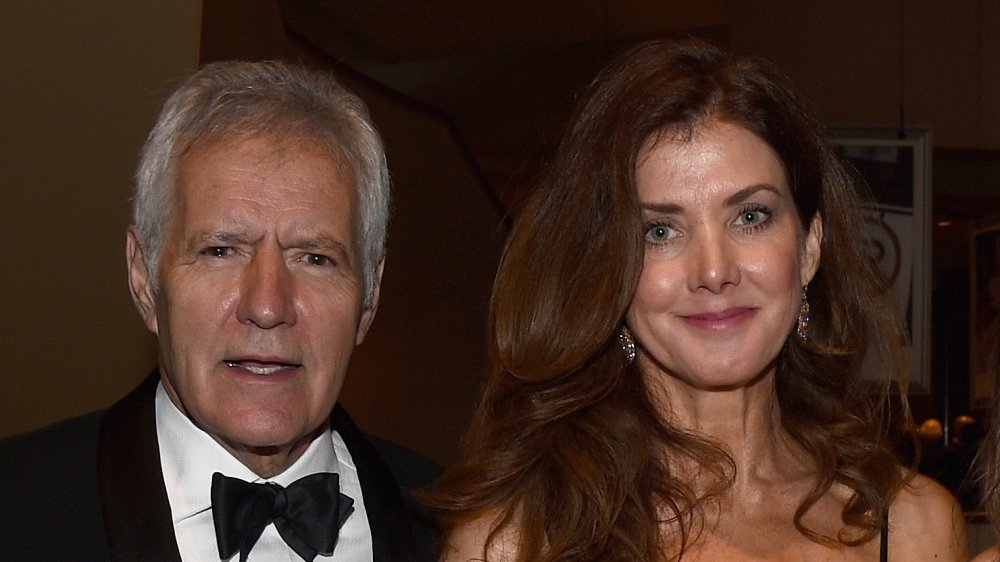 Michael Buckner/Getty Images
Along with being one of the most successful game show hosts in the business, Jeopardy!'s Alex Trebek also enjoys a successful marriage with his wife, Jean Currivan Trebek. 
Previously married to businesswoman Elaine Callei from 1974 to 1981, Trebek wed Jean Currivan, a real estate project manager, nearly a decade later in 1990. She admitted to People magazine at the time that when she started dating the Jeopardy! host, she was "really nervous." She explained, "I was afraid I'd mispronounce my own name! But Alex is really down to earth. He's much more casual than he is on the show." 
While talking to People magazine again in 2019, she revealed another reason why she was initially hesitant about the relationship. "I kept thinking, he's 24 years older than me," she said. However, she also admitted, "there was something that just kept drawing me to him."
Luckily, things worked out for the pair. And instead of simply saying "I do" when they were married in front of 150 guests at Los Angeles' Regency Club, Trebek replied to the officiant's question with a fitting answer, saying, "The answer is... yes." And that was just the beginning of the kind of marriage that's perfectly suited to this particular couple. So what else did we find out about this sweet love-story? Let's take a peek inside Alex Trebek's relationship with wife Jean Currivan Trebek.
Their life together is simple but sweet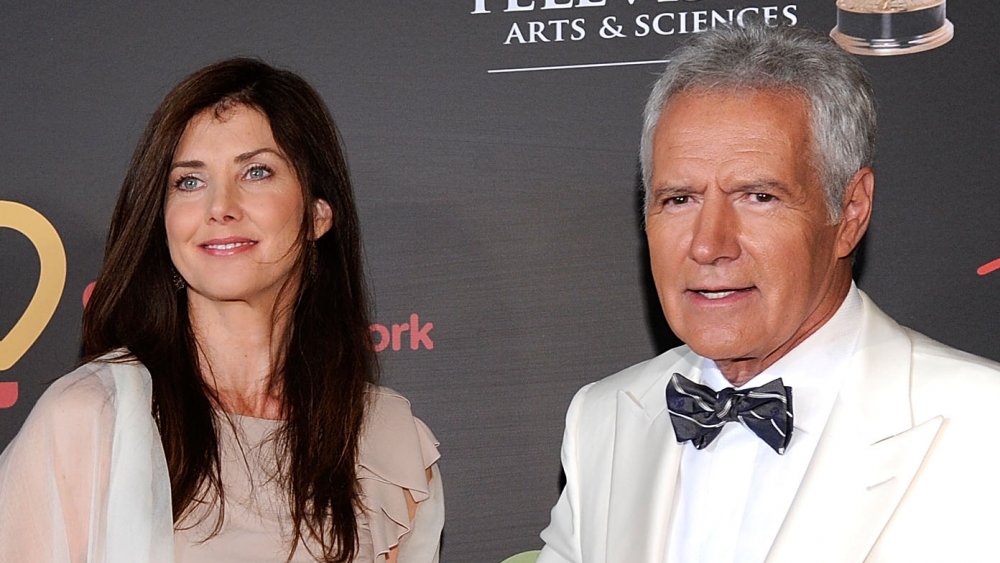 David Becker/Getty Images
Despite being one of the most recognizable people in the entertainment industry — and definitely having enough money to spend his days enjoying all of the adventures and luxuries that life has to offer — Alex Trebek leads a rather laid-back lifestyle with his wife, Jean Currivan Trebek. And that suits him just fine. He'd apparently rather stay home and read a book or handle repairs around the house than hit up the newest hot spot.
"I like to fix things," he stated simply while talking with People magazine in January 2019. "I was never into going out to clubs. It wasn't my scene." Instead, he says he and and his wife usually stay home together to watch a movie in bed after they've had dinner. "The other night was a red-letter day," he said while joking about their less-than-thrilling but seemingly ideal (at least, for them) habits. "I cooked for my wife and then we went out to a movie." Don't get too crazy, you wild kids!
They're facing his cancer battle together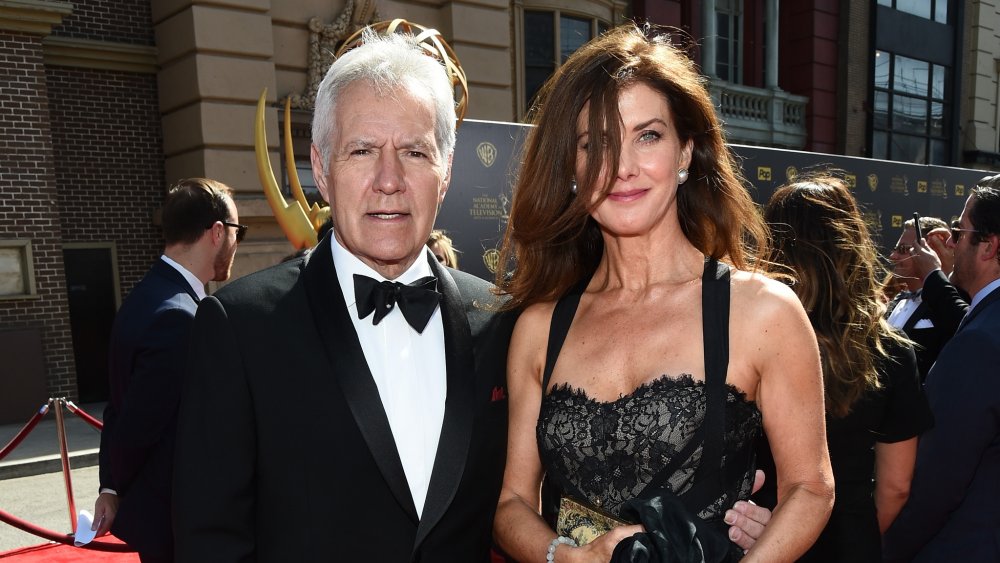 Michael Buckner/Getty Images
On March 6, 2019, Alex Trebek announced that he had been diagnosed with stage IV pancreatic cancer. "Hi everyone, I have some news to share with all of you and it's in keeping with my longtime policy of being open and transparent with our Jeopardy! fan base," he said in a video posted to YouTube. He continued by sharing the facts about the fight that he was facing and added, "[W]ith the love and support of my family and friends and with the help of your prayers also, I plan to beat the low survival rate statistics for this disease. ... So help me. Keep the faith and we'll win. We'll get it done."
The following May, after a breakthrough in the battle, Trebek spoke about his wife in People magazine's cover story, saying, "Jeannie is wonderful. She cried of course this morning when she got the [good] news [about my tumors shrinking]. But it's been a lot. It's a lot of pressure." He continued, "My heart goes out to caregivers. Because they have to deal with their loved ones suffering and they also don't always know how to help because there's not much they can do, except try to make you feel more comfortable, at ease and not worry about ordinary stuff. ... They've also got to be strong and not allow their mate not to feel like they're downhearted too." It sounds like these two are lucky to have each other.