Here's How Brooklyn And Bailey McKnight Got Famous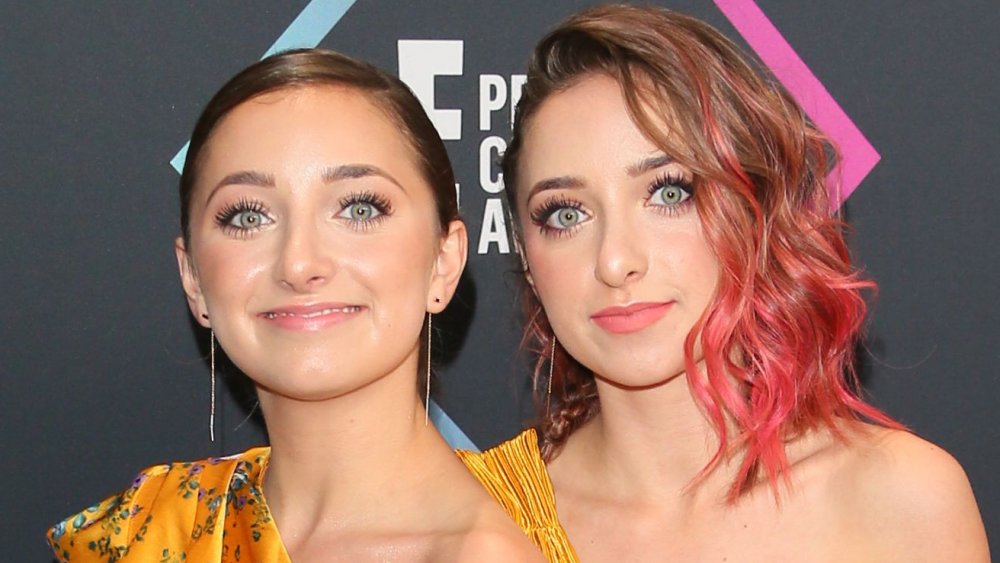 Jean-baptiste Lacroix/Getty Images
Brooklyn and Bailey McKnight are quite the dynamic duo. The 19-year-old, Texas-based identical twins burst onto the scene back in 2013 with their YouTube channel, BrooklynAndBailey. They bill their channel as being "devoted with all things fun... including family vlogs, college life, crafting, fashion and beauty." As of this writing, the channel has racked up more than 6 million subscribers. Over on Instagram, the girls have more than five million followers on their joint account. It appears that while they do have separate Twitter accounts, they're really milking the whole inseparable twin thing on their other platforms — and fans can't seem to get enough. 
According to their channel page, the teens put out a new video for their millions of fans every Wednesday afternoon. With hundreds of videos on their channel, it's clear that the two crank out quite a bit of content. And thanks to years and years of content creation, the Brooklyn and Bailey have an estimated net worth of $2.5 million (via NailBuzz).
The B-Team is raking in the big bucks these days, but how exactly did the young YouTubers get their start in the first place? 
YouTube fame runs in the family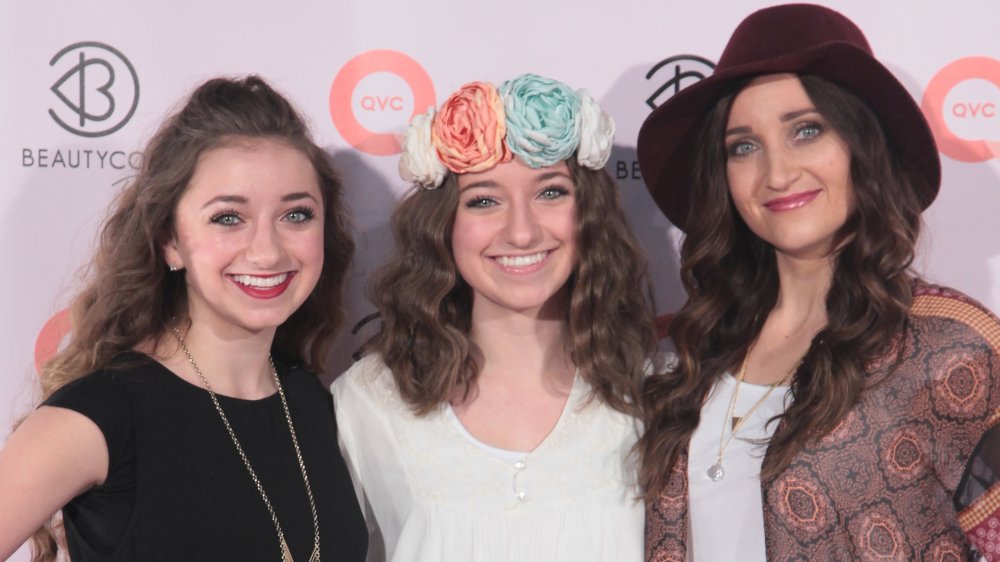 Peter Larsen/Getty Images
Before becoming YouTube stars in their own right, the twins got their start in 2009 when they started appearing as models on their mother Mindy McKnight's DIY YouTube channel, Cute Girls Hairstyles, which features hair tutorials. Despite sitting pretty for their mom's YouTube series for about four years, most of the time subscribers weren't seeing much of the girls' personalities (or faces), which led to interest as to who the models were. 
"Since viewers pretty much only ever saw the backs of our heads, they often commented wanting to know more about us," Bailey told People. Brooklyn added, "In a lot of ways, it made sense to start BrooklynAndBailey, what we call a "Grow Up With Us" channel, where our viewers could get to know us better as twins and experience many things that teen girls go through.... getting braces, beginner makeup, babysitting tips, dating advice, budget fashion tips, fun family activities."Just two years after they launched their channel, the twins made Business Insider's list of 13 up-and-coming YouTube stars to follow. The same year, the twins launched another channel called Squared, a channel by twins for twins.
Although it might seem like YouTube is their life, the twins' parents have made it clear where their priorities should lie. "Our parents told us from the very beginning that school is our number one job, then family, then YouTube," Brooklyn told People. That's why even though they're still producing content on a weekly basis, the girls are also enrolled at Baylor University where they're both majoring in entrepreneurship. For Brooklyn and Bailey, twinning really is winning.