Whatever Happened To David Arquette?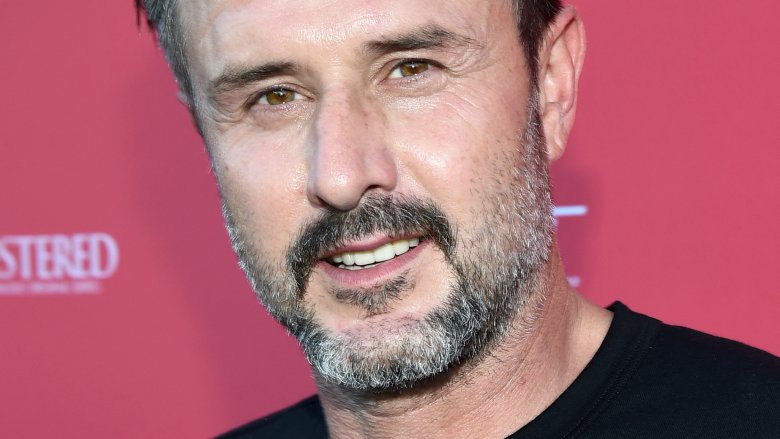 Getty Images
In the late '90s, actor David Arquette seemed virtually on top of the world. He is a main member of one of Hollywood's most well-known acting families. He was in a relationship with one of TV's biggest actresses (Friends star Courteney Cox), and he boasted a major role in Wes Craven's wildly popular Scream film series. 
Even though he seemed primed for the big time, Arquette has since slipped far from the spotlight. From his odd left turn into the world of professional wrestling, to some personal and professional beefs that may have soured him with some industry folks, to his general penchant for dabbling in perhaps way too many projects at once, Arquette has been a busy boy, just far away from the A-list. 
Here's what he's been up to since his all-too-brief tenure in the limelight.
He moonlighted as a professional wrestler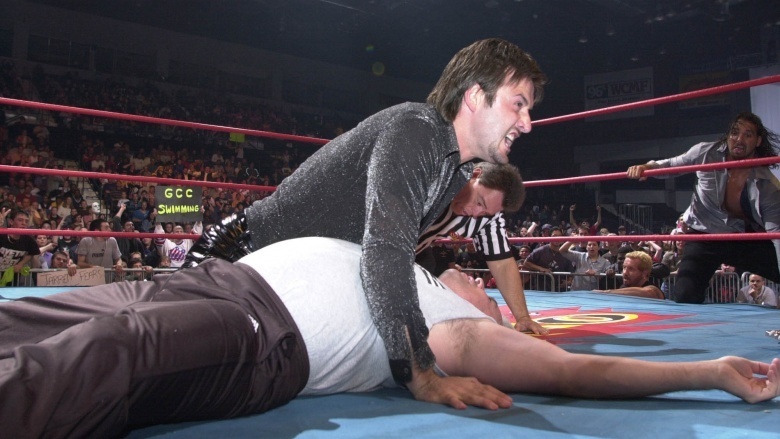 Getty Images
In 2000's Ready to Rumble, David Arquette portrayed the World Championship Wrestling (WCW) superfan Gordie Boggs. Life began imitating art as Arquette got more and more involved in the organization's stories and live events. He actually went on to reluctantly win the WCW World Heavyweight Championship belt (in a staged bout with the results theatrically fixed, of course) and donated his winnings to the families of deceased wrestlers Owen Hart and Brian Pillman and to wrestler Darren Drosdov, who became a quadriplegic during an accident in the ring.
Arquette's interest in wrestling resurfaced nearly two decades later in July 2018 when he "decided to pursue a career in professional wrestling in earnest," according to ESPN. "It's not a publicity stunt, that's for sure. It's too painful for that," Arquette told the sports network. "It's something that's been gnawing at me for years." Unfortunately, Arquette may have gone too hard too fast. By November 2018 he already took on an ominous-sounding "death match," during which — perhaps predictably — he got banged up pretty bad and had to be hospitalized. 
Arquette addressed the bloody match in a lengthy tweet, assigning himself full blame for his injuries on account of his "lack of experience." He went on to say that while he has "zero plans to be involved in a match like this again," he's still going to pursue wrestling "in the near future," even though his "priority and full-time dedication will always be to acting and producing." 
He became a jack of all trades, master of none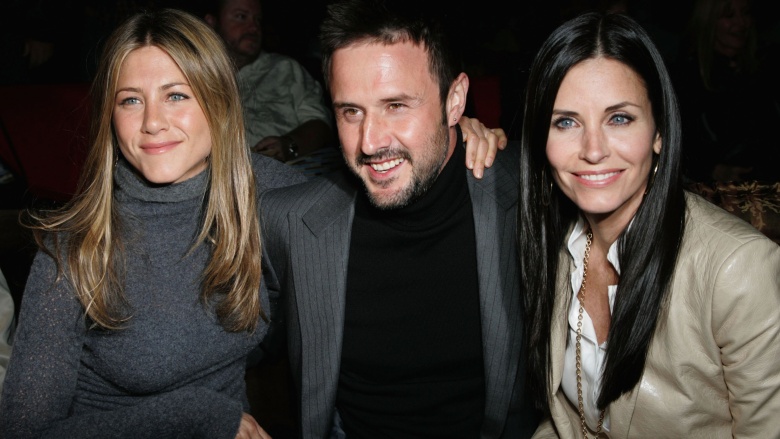 Getty Images
In the late 2000s, when the getting was still good, David Arquette's adventures included co-writing a comic book based on his eclectic 2006 slasher film The Tripper, which he wrote, directed, and starred in. Arquette also appeared on the Scream 2 and Scream 3 soundtracks with his former hip-hop-rock-blend band Ear2000. Last but not least, he dabbled in fashion design and briefly ran a retail store named Propr Clothing with singer Ben Harper.
By the 2010s, Arquette transformed, yet again, into a standup comic (to disastrous results) and nightclub owner. The latter went decidedly better as the West Hollywood hotstpot Bootsy Bellows, which Arquette partially owns, became a celebrity and VIP haven almost instantly. 
As we previously mentioned, as of this writing, Arquette is primarily focused on his "acting and producing" career, with a seemingly pretty serious wrestling gig on the side. However, neither of those paths seem destined to catapult him back to Scream-level fame anytime soon. 
His career and his marriage began circling the drain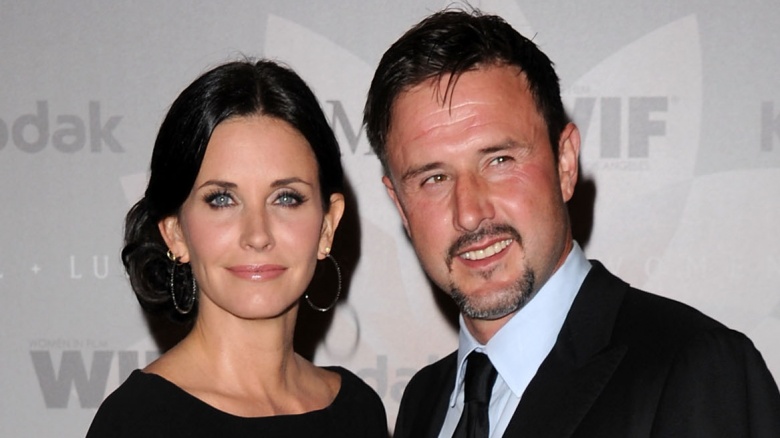 Getty Images
David Arquette's claim to fame began to wane around the same time he and Cox separated in 2010. The couple had been married for 11 years when they publicly announced their split in a joint statement. "We remain best friends and responsible parents to our daughter [Coco Riley Arquette] and we still love each other deeply. As we go though this process we are determined to use kindness and understanding to get through this together." At the time of the trial separation, Arquette's acting career had slowed significantly, while Cox was starring in not one, but two TV shows: Dirt and Cougar Town.
Back in the day, Arquette had received top billing in more than his fair share of big films, such as Never Been Kissed (1999), Muppets From Space (1999), 3000 Miles to Graceland (2001), See Spot Run (2001) and Eight Legged Freaks (2002). By the time his marriage began crumbling, he'd been mostly relegated to supporting character roles, such as his minor recurring part in TV's Pushing Daisies (2007-2009). It took two years for  Cox and Arquette to begin divorce proceedings, but their marriage officially ended in 2013. Interestingly enough, Cox invited her estranged husband to guest-star on her show, Cougar Town, in 2012, proving there truly were no hard feelings between them.
He's had some celebrity beef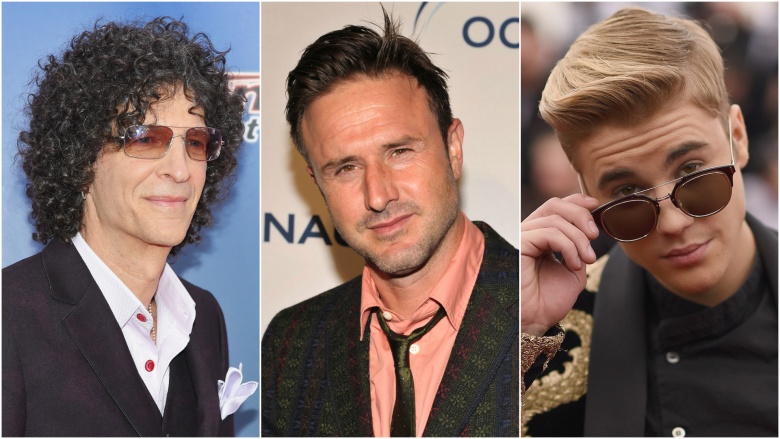 Getty Images
Arquette was once a regular guest of The Howard Stern Show, with appearances that ranged from too much information about his sex life with his ex to a drunk dial-in chat where he dished on Cox's secret post-divorce relationship status. Arquette has openly idolized Stern for decades, but in early 2015, when he found out the shock jock opted to dine with Cox instead of him while visiting Los Angeles, Arquette reportedly threw an on-air hissy fit. He said he felt "so disrespected" for being "dumped for the more famous person." Arquette said, "I've been in this game a long time and no one shows me the respect I f**king deserve and I get a little frustrated about it. It hurts my f**king feelings that these b**ches in Hollywood don't take me seriously." Stern, in turn, suggested that perhaps Arquette should not call is program anymore. Womp womp.
That wasn't the only tabloid-worthy incident. Around the same time as his feud with Stern, Arquette revealed he is not a "Belieber." In March 2015, the actor reportedly got into a tiff at Justin Bieber's 21st birthday party in Las Vegas. According to Page Six, the Canadian pop star overheard the actor talking badly about him, so he kicked him out of the party. Arquette supposedly sneaked back in to brawl with the Biebs, but was booted a second time before anyone got hurt.
He has struggled with sobriety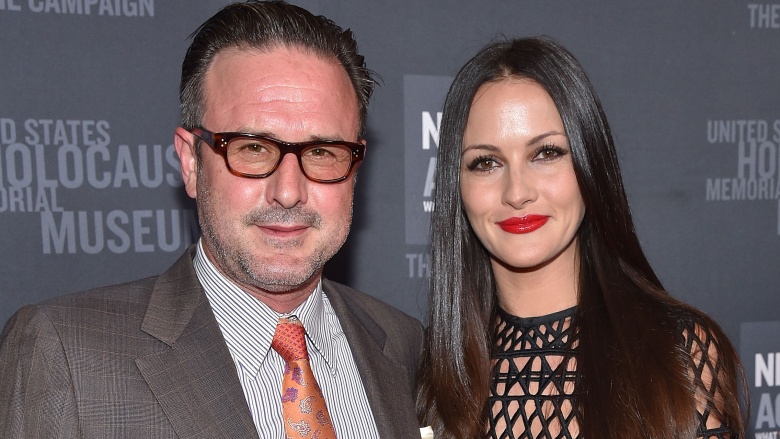 Getty Images
In 2011, Arquette reportedly checked himself into a rehabilitation facility for "alcohol and other issues" after Cox and his sister, Patricia Arquette, staged an intervention. He announced his 100th day of sobriety on The Tonight Show with Jay Leno later that year.
Unfortunately, Arquette admitted to falling off the wagon again in 2013, before the birth of his son, Charlie West Arquette, with second wife Christina McLarty (above). In December of that year, he was filmed delivering a raunchy series of masturbation jokes at a comedy club while appearing to be very intoxicated.
In 2015, the actor once again claimed to have sobered up and quit drinking. "I'm a responsible person," he told the The Washington Post. "I have my daughter three days a week...I'm incredibly responsible. I'm living my life and I'm trying not to hurt people."
He's found a new home in kid-friendly animation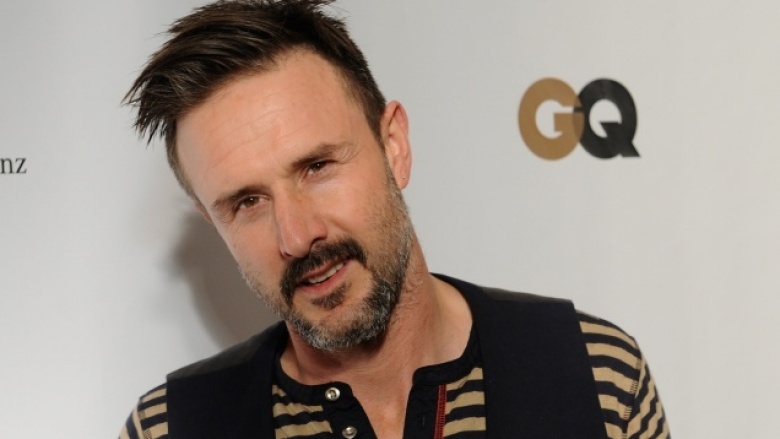 Getty Images
While the world might not be seeing as much of Arquette as it did in his heyday, he's been busy lending his voice to a number of cartoon programs, including Disney Junior's Jake and the Never Land Pirates (2011—) and Amazon Prime's rebooted Sigmund and the Sea Monsters (2016—). He's also had some notable cameo roles in Pee-wee's Big Holiday (2016) and Entourage (2015).
At the time of this writing, Arquette actually has an impressive line-up of projects slated on his IMDb page: On top of acting credits in 6 different films for 2018 and 2019 already, Arquette also has a producing and directing credit in the can for the still unreleased TV movie Truck'd Up. Granted, some of those titles, like Chuck Hank and the San Diego Twins and Dr. Bird's Advice for Sad Poets, don't exactly have a ton of buzz around them. So, while David Arquette might not be the marquis star he was once poised to become, he's still very much in business.