Who Does Alex Trebek Want To Host Jeopardy! Next?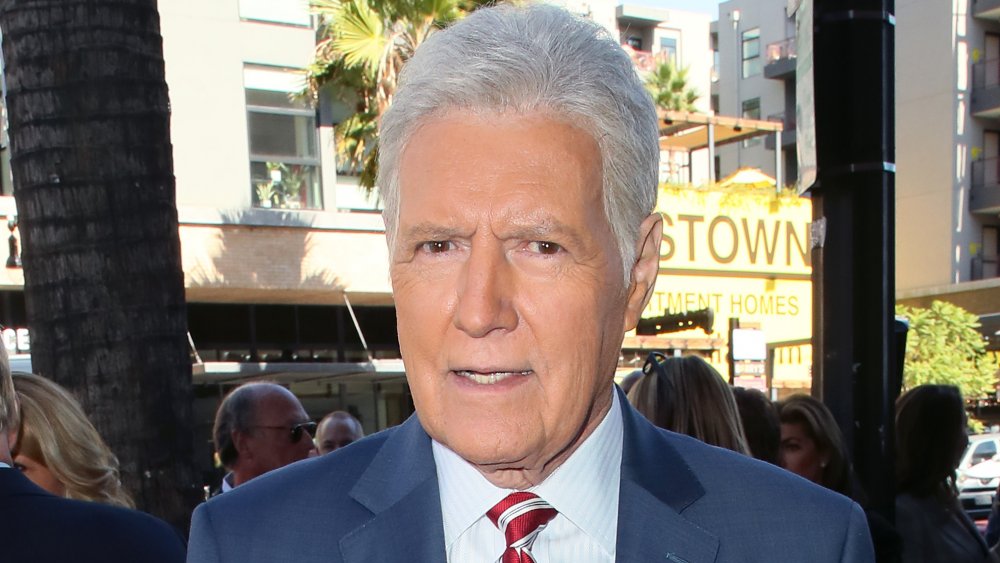 David Livingston/Getty Images
When you think Jeopardy!, you think Alex Trebek. 
For more than 30 years, Trebek has been the face of the classic game show, appearing on our television screens every weeknight to test contestants' knowledge. However, his time on the iconic show might soon be coming to an end. In March 2019, the game show host revealed that he had been diagnosed with stage 4 pancreatic cancer in a YouTube video titled, "A Message From Alex Trebek." At the time, Trebek told fans that he wasn't letting the diagnosis get the best of him, and that he didn't plan on stepping away from Jeopardy!. "Now normally the prognosis for this is not very encouraging, but I'm going to fight this and I'm going to keep working," he said. "And with the love and support of my family and friends, and with the help of your prayers also, I plan to beat the low survival rate statistics for this disease." 
In October 2019, Trebek opened up about how chemotherapy had started to affect his ability to do his job. "There are weaknesses I feel in my body but I can always suck it up when it comes to tape the show," Trebek told anchor Lisa Laflamme on CTV's W5. While Trebek said he plans to continue to push through the weakness and physical pain, he refuses to have a detrimental effect on the show. "I will keep doing it as long as my skills do not diminish, and they have started to diminish."
Trebek's acknowledged that he might not be able to host Jeopardy! the way he wants to much longer. So who does Alex Trebek want to host Jeopardy! next?
Alex Trebek has some ideas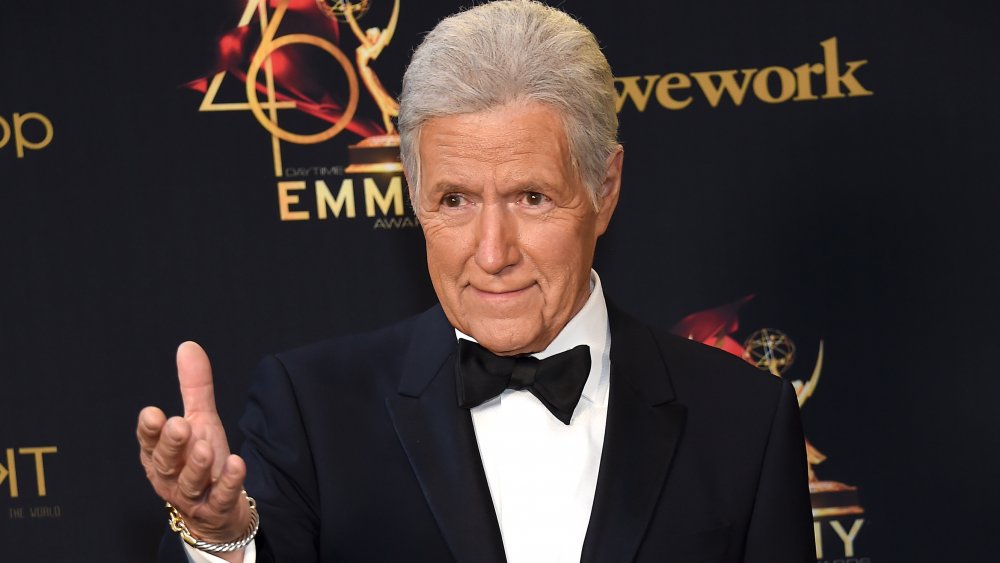 Gregg Deguire/Getty Images
With almost 8,000 episodes and 35 years under his belt, Alex Trebek has become an invaluable part of Jeopardy! history. Whoever takes his place, hopefully sometime very far down the road, will have some pretty big shoes to fill. In an interview with Vulture, Trebek said that whenever people ask who he thinks should replace him he replies, "The decision will be out of my hands." However, whether that's true or not, it hasn't stopped him from brainstorming some possible replacements. 
In 2018, the host gave TMZ's Harvey Levin the names of two people he thought would be great for the gig. The first? LA Kings' hockey announcer, Alex Faust — an unsurprising choice if you remember Trebek's hockey-loving, Canadian roots. And for his part, the 28-year-old already has experience stepping into an iconic role since he took over the announcer job from Hall of Fame broadcaster Bob Miller. Trebek also said that he thought CNN legal analyst Laura Coates would be a good fit to stand behind the podium as well. In addition to appearing on CNN, Coates also hosts a Sirius XM show. 
No matter who's at the helm, Alex Trebek believes the show must go on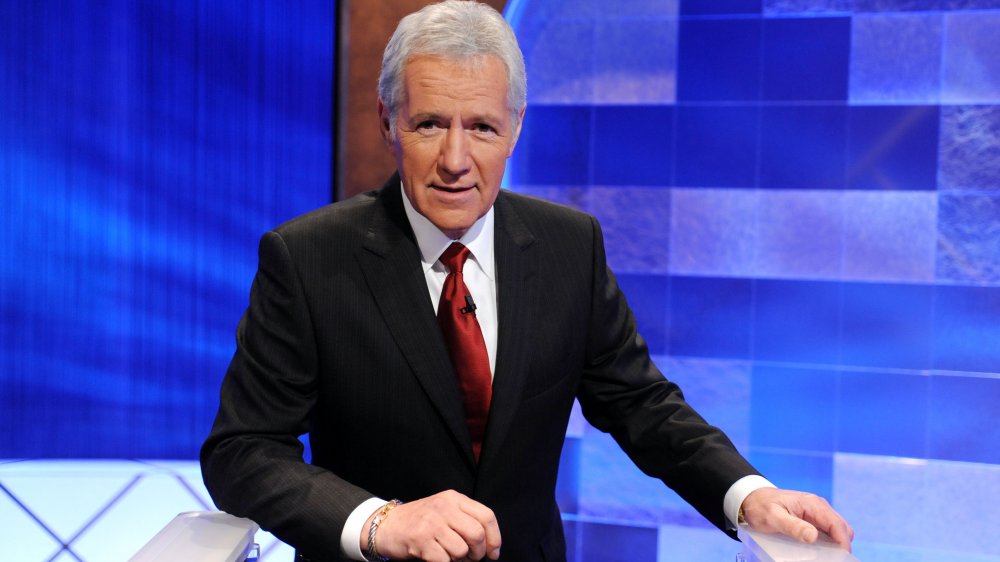 Amanda Edwards/Getty Images
While Alex Trebek has been hosting the hit trivia show since 1984, Jeopardy! originally debuted 20 years earlier in 1964. Although it seems like Trebek has been hosting the show forever, he was otherwise engaged during the early years of the game show. When Jeopardy! initially aired, Art Fleming was the one in the host seat. He quizzed contestants for more than a decade, posing his final Jeopardy! question in 1975. All that to say, the show was around for quite some time before Trebek landed the gig, and he believes it should continue long after he decides to step away, whenever that may be. "It's a good show," the iconic host told Vulture. "It should, and will, go on after I'm done." 
Even after all these years, Trebek hasn't let the gig go to his head. He's a team player who just wants to see the show succeed — with or without him."You have to set your ego aside," Trebek said in the aforementioned Vulture interview. "The stars of the show are the contestants and the game itself. That's why I've always insisted that I be introduced as the host and not the star." Trebek added that he always pushes the contestants to put their best foot forward because "if they do well, the show does well". 
Only time will tell if Alex Faust and Laura Coates will be considered for the job or if it will be somebody else completely, but when the time comes for his replacement to take over and Trebek to say his goodbyes, he already knows what he's going to say: "Hey, folks, thank you. Been a good run and all good things must come to an end."