What Mayim Bialik And Michael Stone's Relationship Is Really Like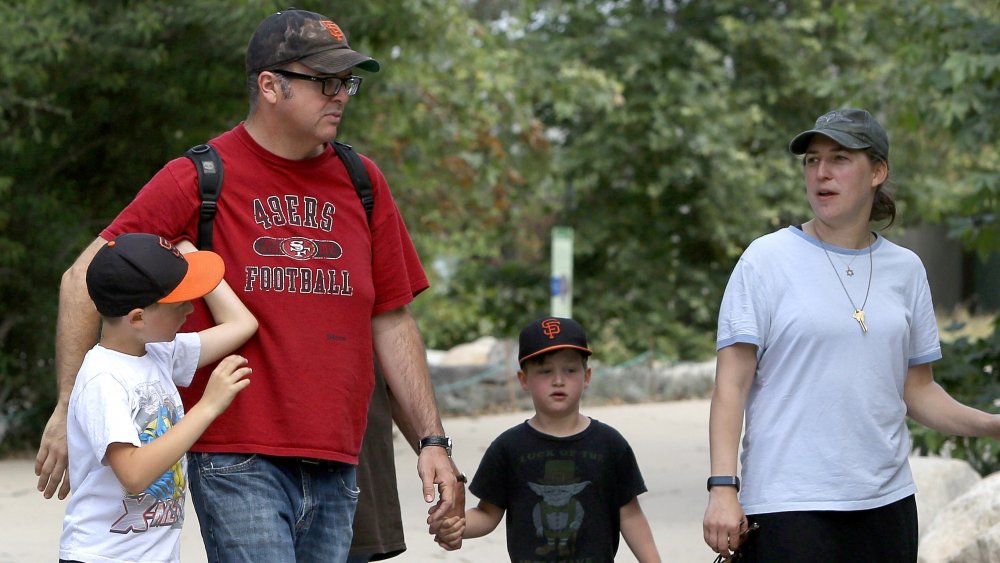 BACKGRID
When you hear the name Mayim Bialik, it automatically brings to mind the actress's famous roles in Blossom and The Big Bang Theory. But while her characters might be famous, her personal life isn't quite as well known. For instance: how much do fans of Bialik really know about the actress and neuroscientist's ex-husband Michael Stone? 
Bialik and Stone, who were wed in 2003, were married for nearly a decade before they split. Stone, who was raised Mormon, converted to Judaism to marry Bialik, the actress dishes on Kveller. The couple divorced in 2012, with Bialik releasing a statement saying (via Reuters), "It is not something we have decided lightly."
Through it all, how does the former husband and wife, who has two sons, Miles, 14, and Frederick, 11, keep it together after their divorce? A peek inside their relationship shows that they pull it off in a way that is anything but conventional.
Mayim Bialik and Michael Stone keep the family ties tight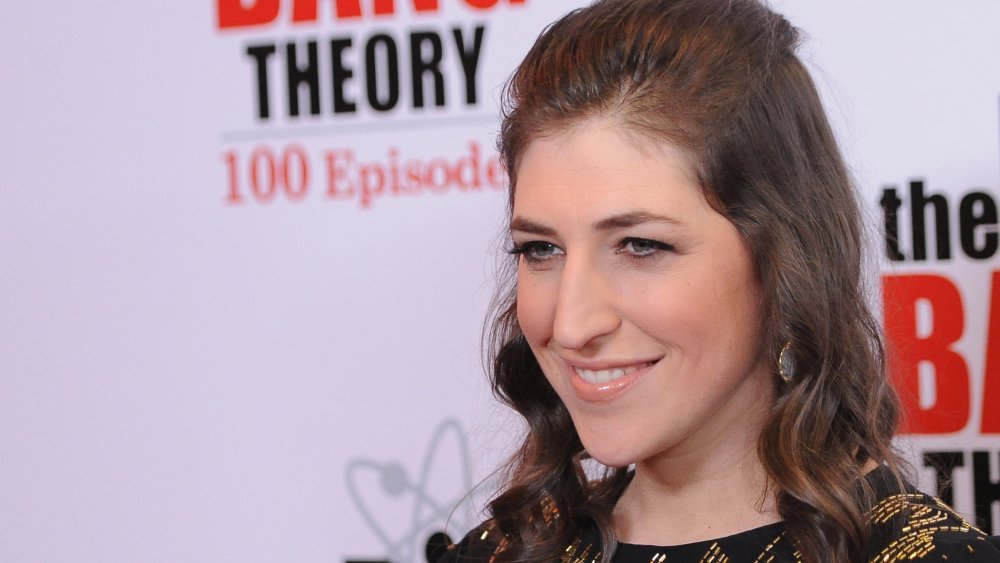 Mark Davis/Getty Images
"Being divorced is not a fun way to raise kids," Mayim Bialik says in a soul-baring vlog on her website, Groknation. Bialik went on to say that she and her ex are doing their best to give their children a normal life after their split. Bialik said, "My kids get one chance to be kids and this is their situation. I have to put them first because I'm their mom and he's their dad." 
For Bialik and Stone, this camaraderie goes beyond friendly co-parenting. It means they also won't badmouth one another to their sons. 
Bialik believes it's important to celebrate her ex-husband despite their differences. She told US Magazine, "I spend a lot of time building my ex up for my boys." This even includes helping pick just the right Father's Day card to show their dad how much they care. 
Bialik has a word of advice for other parents who have gone through a divorce or separation. She told US, "I think its really important to build that spouse up and leave all that other stuff outside of your relationship." 
Sometimes that even means meeting (and liking) your ex's new girlfriend. 
Mayim Bialik and Michael Stone have moved on, together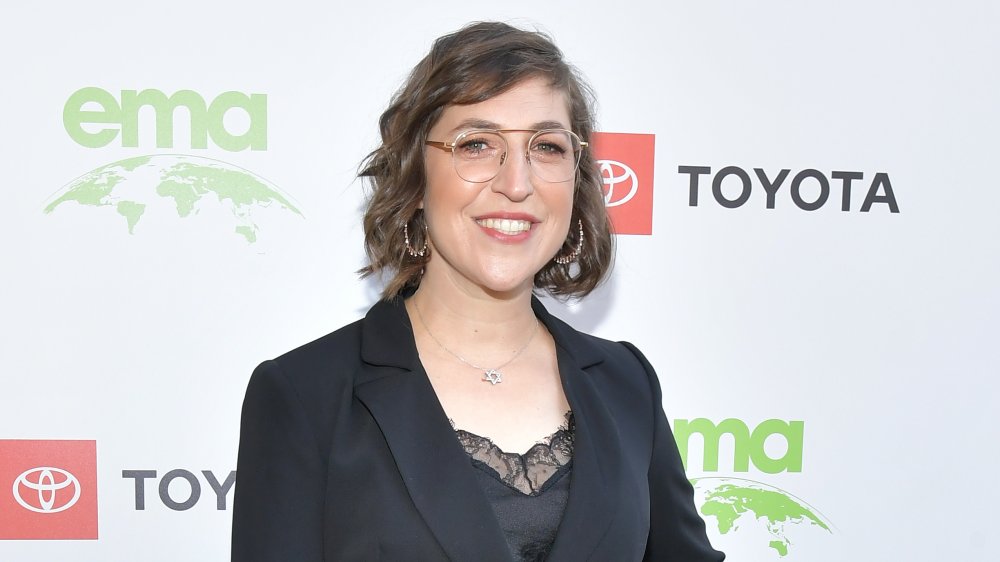 Amy Sussman/Getty Images
Mayim Bialik and Michael Stone are so dedicated to keeping their family together that they still celebrate holidays together, even when the circumstances are a little...um... awkward. Bialik dated for a few years, but found herself single again for Thanksgiving 2018. This didn't stop her from enjoying Thanksgiving with Stone, her two sons, and Stone's new girlfriend. 
Like any ex who meets a new partner, things were a little nerve-wracking for Bialik at first. Bialik wrote on her blog, "I would be lying if I didn't say I was nervous," especially as someone who is single. 
"Why did I push through it?" Bialik wrote. 
"I want to be with my kids and I want to be with them as we celebrate events together. Doing separate holidays seems excessive and sad. We are a family even though we are divorced." 
You might wonder, though, how everything turned out with Bialik meeting Stone's girlfriend. 
"With the attitude of gratitude I went into it with, I shouldn't be surprised that it went great. It was an enjoyable evening."