Matt LeBlanc's Top Gear Co-Host Quits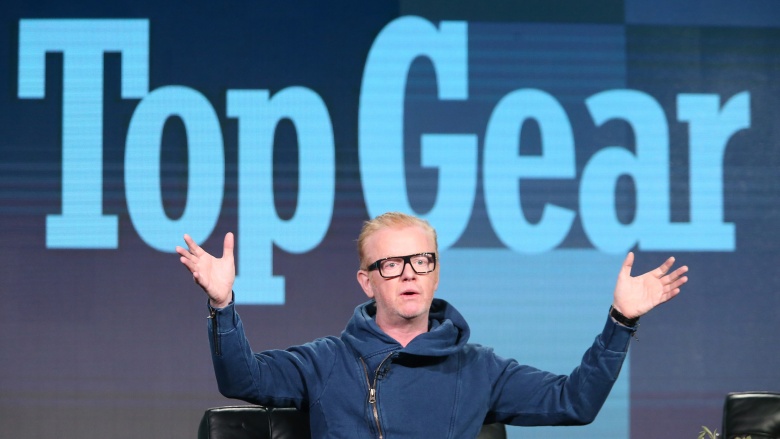 Getty Images
Matt LeBlanc's Top Gear co-host, Chris Evans (the goofy British TV personality, not the hunky Captain America star), is leaving the BBC series after five episodes, the network confirmed on July 4, 2016.
"Chris is stepping down from his duties on Top Gear," the BBC said in a statement. "He says he gave it his best shot doing everything he could to make the show a success. He firmly believes that the right people remain, on both the production team and presenting team to take the show forward and make it the hit we want it to be."
Evans broke the news on Twitter earlier that day. "Stepping down from Top Gear," he wrote. "Gave it my best shot but sometimes that's not enough. The team are beyond brilliant, I wish them all the best."
He elaborated on his decision to leave the series in the BBC's statement. "I have never worked with a more committed and driven team than the team I have worked with over the last twelve months," he said. "I feel like my standing aside is the single best thing I can now do to help the cause. I remain a huge fan of the show, always have been, always will be. I will continue to focus on my radio show and the allied events that it encompasses."
News of Evans' departure comes amid rumors that he and LeBlanc were not getting along on set. According to a June 2016 article in The Sun, LeBlanc had become "increasingly frustrated with [Evans'] rudeness and frosty attitude towards the team."
"The team does not gel at all, and the atmosphere between the presenters is decidedly frosty. It's very much a picture of him—Chris—and them," sources told The Sun. "Matt has already indicated that he won't continue on any further series if Chris remains a part of it. And he is far from the only one who isn't happy."
In June 2016, a rep for LeBlanc denied The Sun's claims and told the The Telegraph there had been "no discussions."
Top Gear has been struggling to attract an audience since BBC retooled the show to star LeBlanc and Evans in 2016. According to Page Six, the show's ratings averaged only around 2 million viewers per episode after premiering to 4.4 million. Its season finale on July 3, 2016 attracted just 1.9 million total viewers.