What Danny Devito And Rhea Perlman's Relationship Is Really Like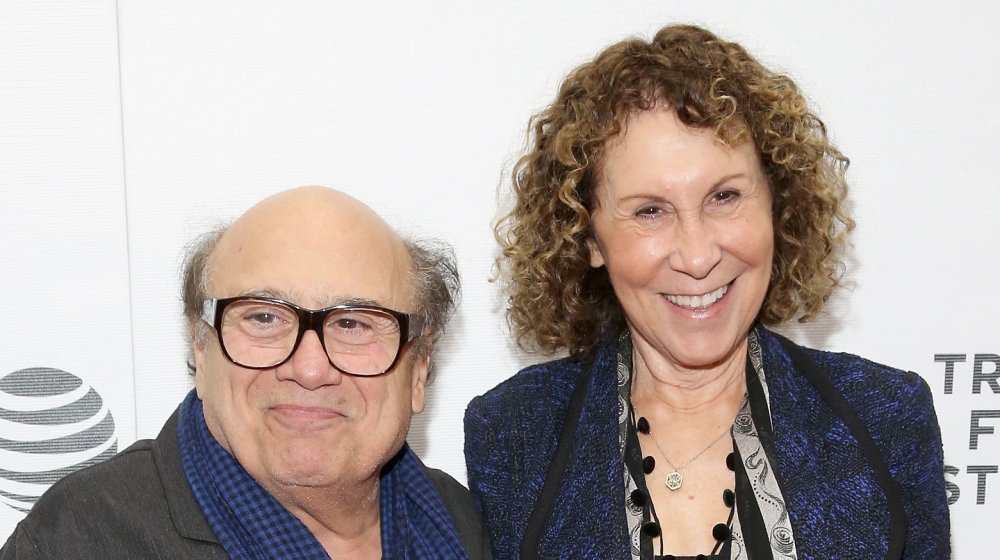 Robin Marchant/Getty Images
We may receive a commission on purchases made from links.
For decades, hilarious duo Danny Devito and Rhea Perlman were one of Hollywood's reigning power couples. The pair met at a play in 1971 that Devito starred in and started dating immediately after. The sparks were clearly flying fast, as the pair moved in together just two weeks after meeting, according to People. They made it official in 1982 when they got married and started a family. Devito and Perlman have three children together: Lucy, 36, Grace, 34, and Jacob, 32. 
But after more than 40 years together, Devito and Perlman decided to call it quits in 2012. Rumors flew at the time of the split that Perlman got tired of dealing with Devito's allegedly wandering eye. Regardless of the initial reason for the split, the duo reconciled in 2013 and stayed together for another four years before separating again in 2017.
Despite their most recent split, Perlman and Devito were together for over forty years — and even now are apparently on great terms. Perhaps part of the reason for their staying power is that they work so well together, both on- and off-screen. 
Danny Devito and Rhea Perlman keep performing together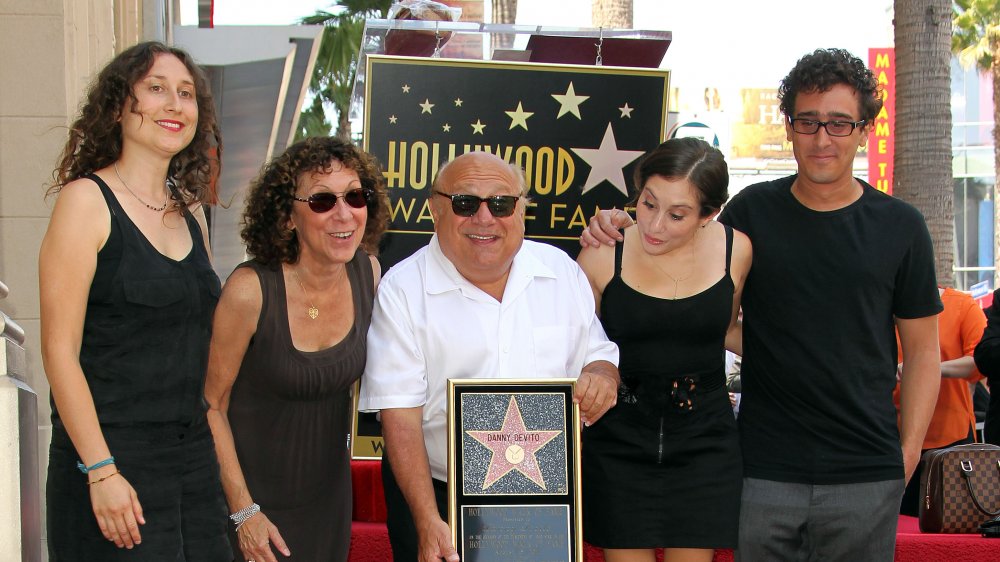 Frederick M. Brown/Getty Images
Danny Devito and Rhea Perlman first performed together on Taxi, with Perlman playing Zena, the love interest of Devito's grouchy cab dispatcher character, Louie DePalma. Perlman eventually left the show, going on to pursue her own acting path with an unforgettable role as Carla on Cheers. 
Devito and Perlman shared the silver screen again in 1996 in Matilda, starring as the young girl's decidedly less than supportive parents. Perlman and Devito may not have been ideal parents to Matilda star Mara Wilson on the big screen, but Wilson recently shared that it was her relationship with the pair that got her through one of the toughest times in her life. 
In her autobiography, Where Am I Now? (via The Mirror), Wilson wrote that Devito and Perlman's real-life warm personalities made things easier for her while her mother was dying. She wrote, "While my mom was sick and in the hospital, they would invite me over and take care of me and get my mind off things. I felt very familial."
These days, while Perlman and Devito don't live together anymore, the love they share for each other and for other people keeps them smiling.
Rhea Perlman isn't divorcing Danny Devito anytime soon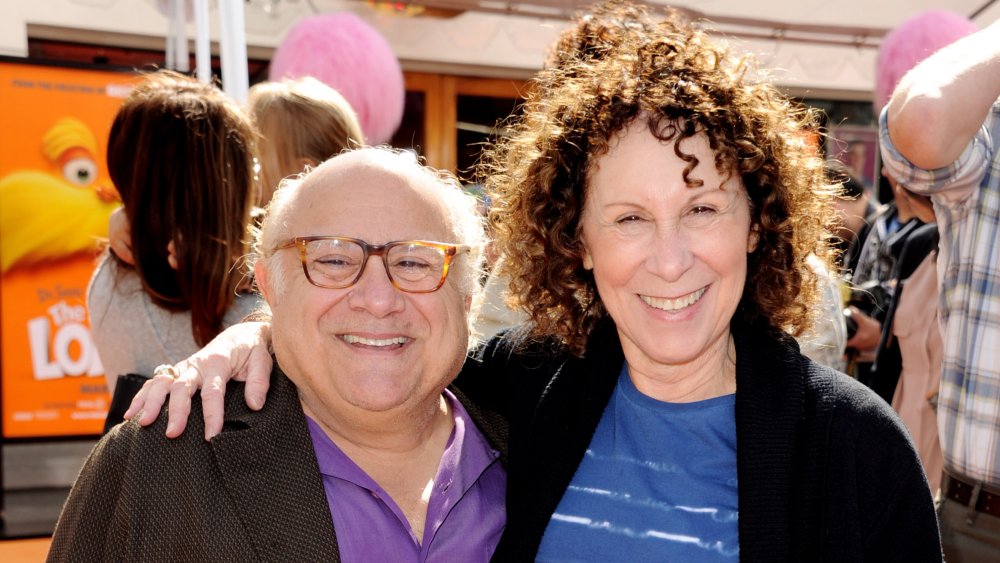 Kevin Winter/Getty Images
It's been more than two years since Danny Devito and Rhea Perlman called it quits for the second time around. Nevertheless, the couple doesn't plan to file for divorce anytime soon. In fact, Perlman dished on Watch What Happens Live with Andy Cohen that she never plans to divorce Devito. Perlman said, "I'm not getting divorced." "What for?" Perlman said, adding, "We do live separately. We see each other a lot too." 
Perlman admitted that the "transition" was tough at first when she was separating from her husband of 40-plus years, but her attitude about it now is one of acceptance. "You know, we were together for 40 years. 40 years is a long time, you might have to do something else!" she said. 
In fact, Perlman said she and Devito are even closer after their split. The comedian told Cohen that she and Devito talk every day and that they get along better without the "tense stuff" of every day life together. 
She said, "Everybody's got a good relationship with Danny, and with me and each other. That's all we care about."