The Reason So Many Friends Fans Dislike Monica Gellar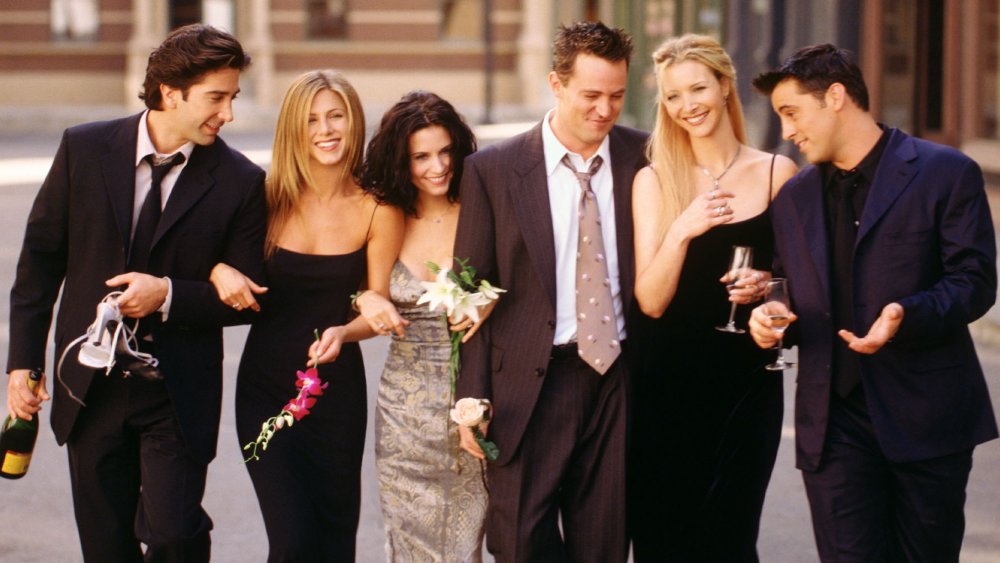 Getty Images/Getty Images
It pretty much goes without saying that Friends is one of the most-beloved sitcoms of all time. It's been more than a decade since the show wrapped its ten-season run, and fans still can't get enough of the shenanigans of Rachel, Ross, Monica, Chandler, Phoebe and Joey. Since it seems like basically every '90s and '00s television show is getting a reboot these days, Friends fans are constantly wondering when, and if, the sitcom will ever return to their screens. According to The Hollywood Reporter, the wait might soon be over — even if it's not exactly what fans are asking for. The outlet reports that all six members of the original cast are in talks to do an unscripted reunion special on HBO Max. The gathering sounds like more of a glorified press junket than anything else, but we'll take what we can get. 
On the off-chance that Friends ever did get the real reboot treatment, there's one character that fans wouldn't be super upset to see less of this time around — Monica Gellar. While, of course, she can't be everyone's lobster, here's why the character is in the running to be the most disliked member of the gang. 
The One Where Monica Gellar is the Least Favorite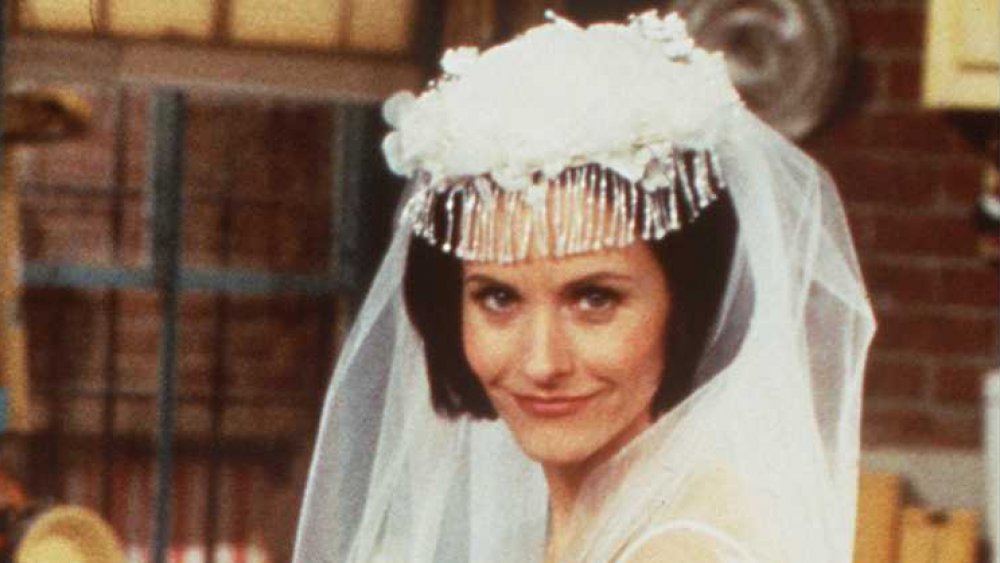 Getty Images/Getty Images
After taking on the role of Monica Gellar for ten years, Courtney Cox cemented herself in television history and, to this day, remains one of the most well-known women in Hollywood — even if she's not getting cast much anymore. Couple Cox's status as television royalty with the fact that she's BFFs with everyone's BFF in their heads, Jennifer Aniston, there's no way that the actress doesn't have a million cool points. However, even though fans love Cox and her portrayal of Monica, they aren't crazy about the character. 
In a 2018 poll conducted by The Independent, only five percent of people who participated picked Monica Gellar as their favorite character. Could they be any ruder? That means she somehow lost to Ross "We were on a break" Gellar, who narrowly avoided being the most disliked character with six percent of the vote (we would like a recount!).
In addition to being the character that fans are least interested in being friends with, Monica was also ranked the meanest. It definitely makes sense that the character who was viewed as being the meanest would also be the most disliked. And seeing as how Monica was overly competitive literally all the time and her type-A personality drove her friends (and apparently viewers) up the wall, it's not super surprising that she wasn't a huge fan-favorite. 
At her worst, Monica was a control freak who was very selfish at times (like when she opened her and Chandler's wedding gifts without him, seriously who does that?!). However, it's not to say that the character didn't also have some redeeming qualities. Underneath her controlling tendencies, Monica was a good friend who supported her pals whether their job was a joke, they were broke, or their love life was D.O.A. And, at the end of the day, all you can ask for is a friend who will be there for you.