How Much Were Beyonce And Jay-Z Worth When They Met?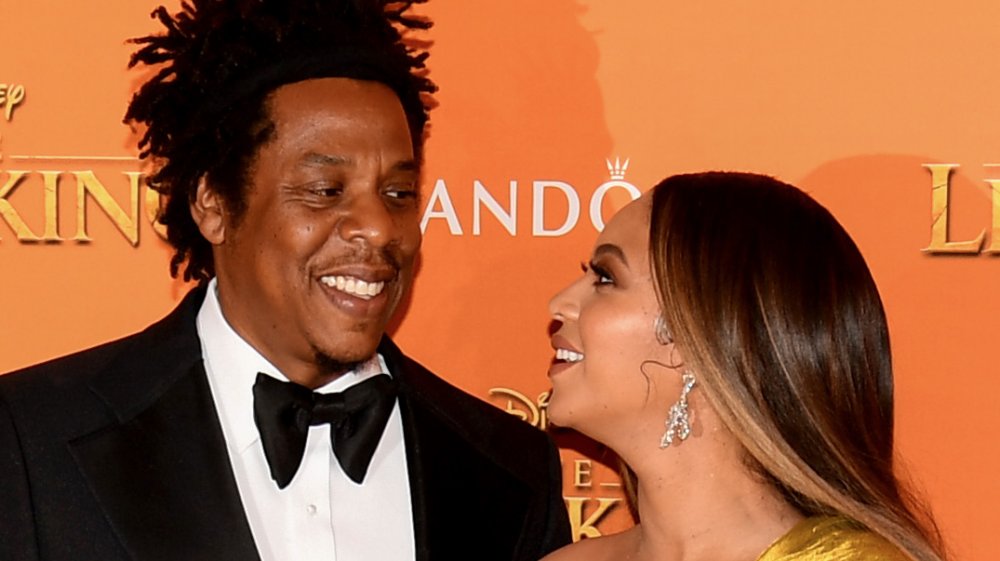 Gareth Cattermole/Getty Images
There's no denying Beyonce and Jay-Z are one of the most bankable celebrity power couples of our time. Although they married in 2008, the pair was "just beginning to try to date each other" in 2001, as Hova dished to Vanity Fair years later. 
Growing their empire for close to two decades, Jay and Queen Bey show no signs of stopping. In June of 2019, Forbes revealed that the superstar pair has a combined net worth of a whopping $1.4 billion. Uh, what? "It's bigger than hip-hop," summarized Swizz Beatz, the producer behind the Carters' hit, "Upgrade U," before adding, "It's the blueprint for our culture."
All things considered, it's easy to forget that the Carters haven't always been relishing in their glamorous, billionaire lifestyle. While these days, the extent of their fortune is certainly obscene, the musical moguls were once just trying to make it to the big leagues, much like the rest of their music-making peers. Here's a peek at exactly how much Beyonce and Jay-Z were worth when they first met.
Beyonce was already the frontwoman of Destiny's Child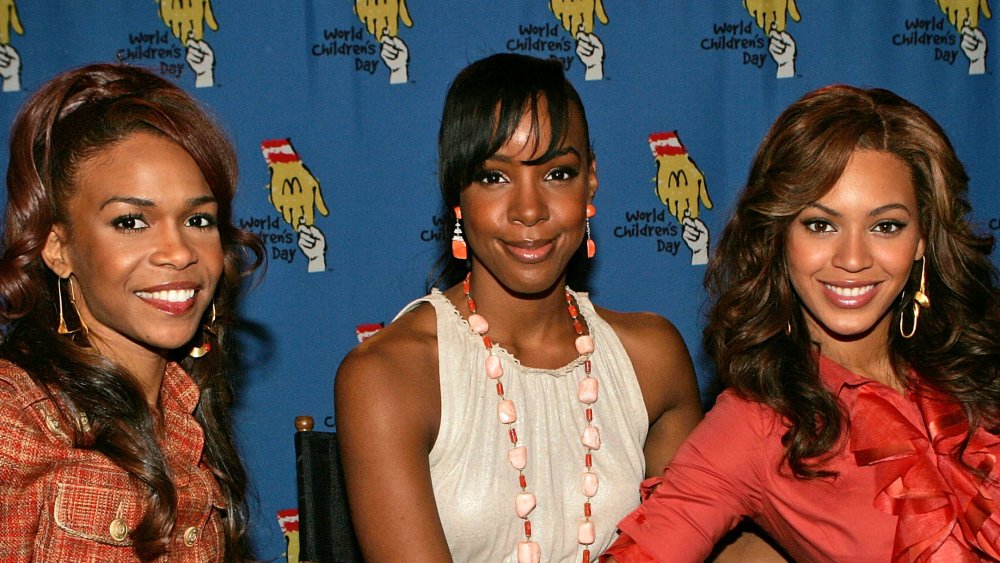 Kevin Winter/Getty Images
Let's not forget that Queen Bey was already en route to the A-list thanks to her time fronting Destiny's Child. Per MTV, the group signed with Columbia Records in 1997 and released their self-titled debut album the following year with their single, "No, No, No," going platinum. 
According to The Jasmine Brand, the group was paid an $85,000 advance for the release of Destiny's Child. The contract with Sony then reportedly stated that they would get paid a minimum of $350,000 for the second album "with the maximum rising to $700k," and that the third album's advance would "rise to $375k." As for royalty rates? They were reportedly set at 28% and would rise if an album sold over 500,000 copies. As revealed by a press release (via Time), "Destiny's Child boasted combined sales of more than 60 million records before parting ways in 2005." Honestly, that's not too shabby. 
It wasn't just music where Bey was raking in the big bucks, however. The starlet also had a role in 2002's Austin Powers: Goldmember, which grossed $73,071,188 just in its opening weekend, and signed her first endorsement deal with Pepsi that same year. 
While, even with those details, it's hard to pin down Beyonce's exact pre-Jay-Z net worth, you can rest assured, she was doing pretty darn well for herself.
Jay-Z's 'hard knock life' helped him persevere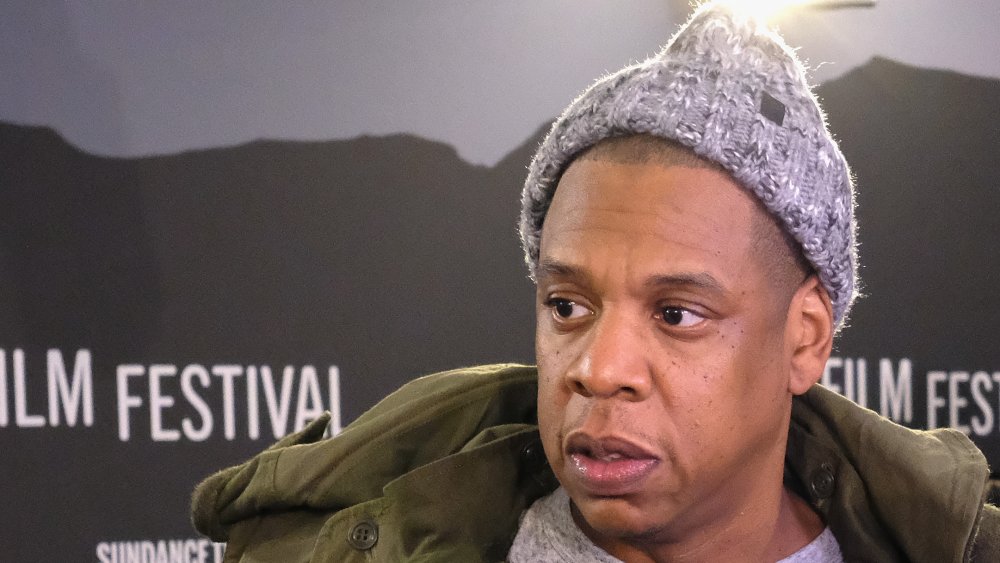 Nicholas Hunt/Getty Images
When Jay-Z met Beyonce, he was already a bona fide hitmaker. Coming from a troubled upbringing, Hova avoided what could have become a sketchy life by turning to music, instead.
Showing his early knack for business, Jay founded Roc-A-Fella records in 1994. Per MTV, the rap mogul then released his first full-length album, Reasonable Doubt, in 1996. According to XXL, the album debuted at No. 23 on the Billboard 200, yet would reach platinum status by 2002. Clearly, Jigga had something worth looking at, as he took his record label to Island Def Jam, along with his co-owners in 1997, selling heir "initial half-stake ... at that time for $1.5 million," as revealed by MTV. 
It wasn't just music that Jay-Z was making a mark on, however, as the rapper also founded his Rocawear label in 1999, which he sold for $204 million eight years later. By the time the "Hard Knock Life" rapper was interviewed by CBS News in 2002, his personal fortune was "above $50 million."