This Is How Much Annie LeBlanc Is Actually Worth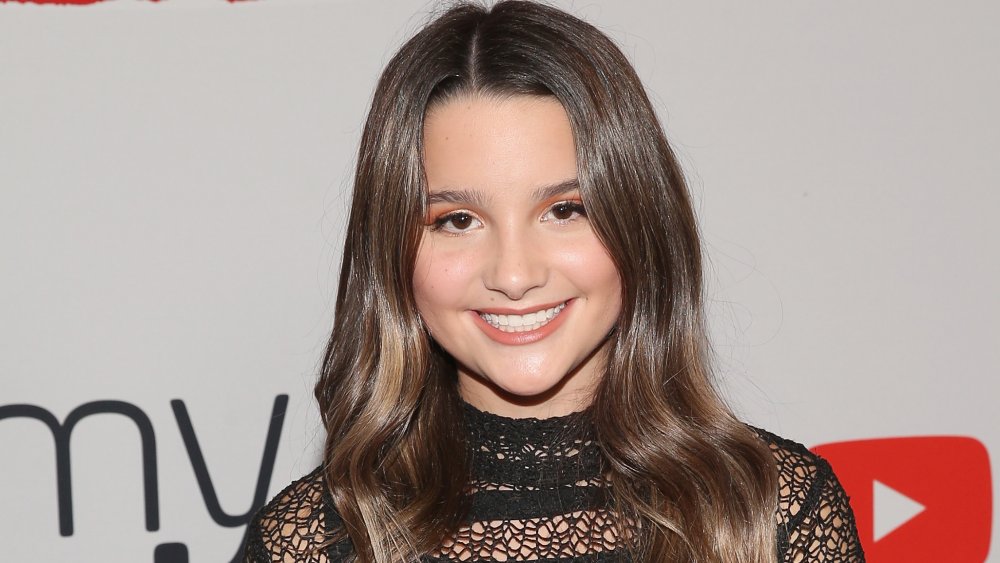 Jesse Grant/Getty Images
Annie LeBlanc (born Julianna Grace LeBlanc) isn't a household name just yet, but she's working on it. As with a lot of young talent these days, LeBlanc got her start on YouTube. In 2008, the 14-year-old's parents started posting videos of her doing gymnastics. Originally, the uploads were just for family, but then the videos started gaining traction. In an interview with You're So Beautiful Now, Leblanc opened up about how her parents never thought she would "get famous" from their posts. 
After gaining a significant fanbase, the YouTube star refocused her channel in 2017 and started churning out more vlogs and less gymnastic videos. The reason? She fell out of love with her first love. "It just kind of became too much stress," she told YSB. "I decided to move on and now I'm having so much more fun." And she's making so much money. So exactly much does it pay to be a Gen-Z YouTube sensation? 
Annie LeBlanc works hard for her money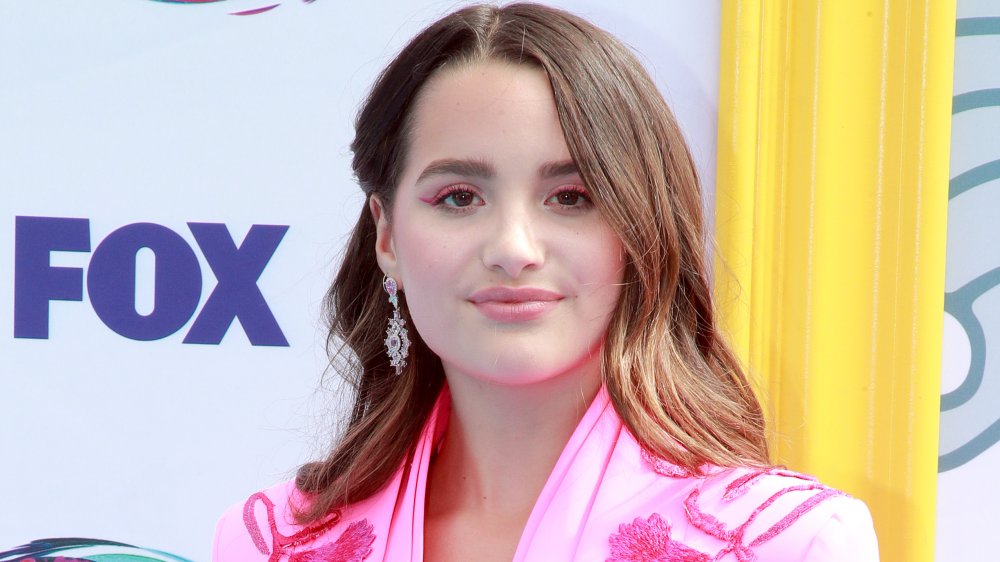 Rich Fury/Getty Images
While we don't know exactly how much money Annie Leblanc has sitting in the bank, she's estimated to be worth somewhere between $600,000 to $800,000 — not bad for someone who doesn't even have her driver's license yet! It's no surprise that a pretty big chunk of Leblanc's money comes from vlogging. CNBC reported that in July 2019 alone the teen averaged more than 800,000 views on nine different videos. According to G2's Learning Hub, on average, advertisers pay $0.18 per video view, with Google keeping 45%. With those numbers in mind, CNBC calculated that Leblanc could have made about $80,000 in a single month — with that number being on the low end of the estimate. According to 2018 data from the U.S. Bureau of Labor Statistics, a typical U.S. worker brings home about $45,552 a year. That means that in one month, the 14-year-old was pulling in way more than the average person's annual salary — brb, going to launch a YouTube channel. 
When LeBlanc isn't creating content for her channel, she's running lines for one of her numerous acting gigs. In 2017, she landed a role on Brat TV's web series, Chicken Girls. In light of the success of that series, the teen star was offered another Brat TV role on the teen mystery series, A Girl Named Jo. While it's unknown the exact amount LeBlanc raked in from her starring roles on the shows, The Hollywood Reporter explains that top digital talent can pull in at least $5,000 per episode from a web series gig. Yet another source of income? Leblanc's jewelry line, aptly named, Annie LeBling. For $15 to $30 a piece, fans can nab rings and bracelets from the young star's collection. The line probably isn't going to make LeBlanc a millionaire, but it's more than likely making her quite a pretty penny.
While LeBlanc is clearly a star with a bright future ahead of her, these YouTubers haven't quite figured out that they might need to start looking for another day job.