The Dark History Of Brittany Murphy's House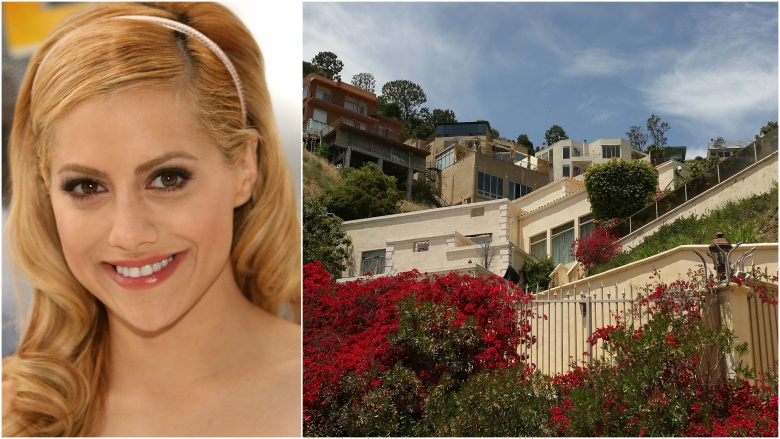 Getty Images
Brittany Murphy's former Hollywood Hills home has been the site of a lot of anguish and mystery. The 32-year-old actress lived in her 8,000 square-foot Rising Glen Road abode for more than five years before she was discovered dead in her bathroom on December 20, 2009. The mysterious events leading up to her death, and what transpired after she passed away, were so bizarre and shocking that the property could easily rank among the scariest addresses in Tinsel Town.
Murphy moves in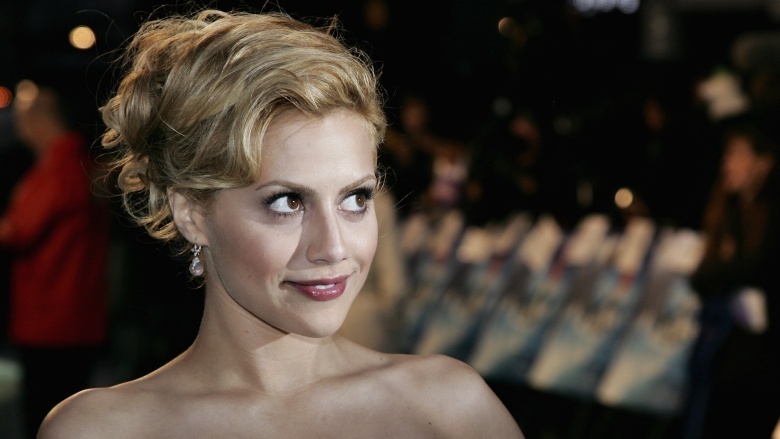 Getty Images
Murphy was at the height of her career when she bought the furnished home from pop star Britney Spears (who shared it with ex Justin Timberlake) in 2003 for $3.85 million. At this point, Murphy had successfully transformed from "that dorky girl in Clueless" (1995) into a household name. She'd starred in a popular and diverse array of films, including 8 Mile (2002), Just Married (2003), and Uptown Girls (2003), all of which made a pretty penny at the box office. She proved to the critics she had serious chops in Girl, Interrupted (1999) and Riding In Cars with Boys (2001). She maintained a steady revenue stream thanks to her regular supporting role in the hit animated TV series King of the Hill (1997-2010). Bottom line: buying the house was icing on the sweet cake of Murphy's young life.
She grew to hate the house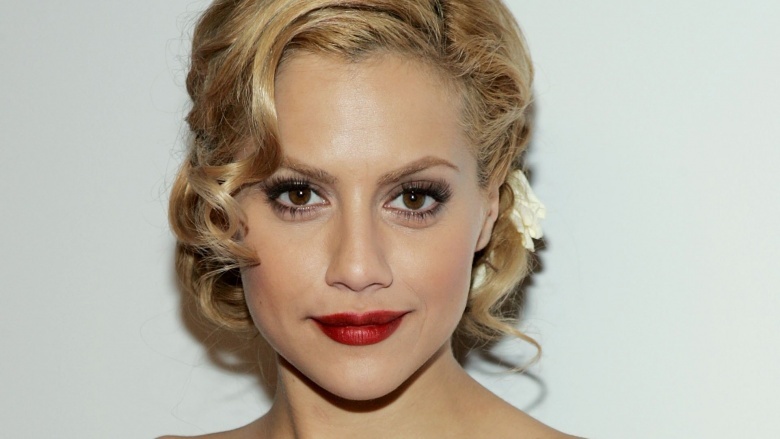 Getty Images
Shortly after her death, Murphy's husband, Simon Monjack, told The Hollywood Reporter that his wife "absolutely hated" their Rising Glen home. "Every time we would drive up Sunset, Brit would say, 'Please, can we stay at the Beverly Hills Hotel?' I'd say, 'Honey, you've got to be realistic. We have our house...We're going to stay in it."
He said Murphy often retreated to a bathroom, which he called "her comfort zone" and the precise "Brittany-sized room" to fit her small stature. Monjack claimed his wife would spend hours in the bathroom surveying herself and her cosmetic items, or writing in her journal, listening to music, or reading magazines. He said she otherwise hated the home, felt it was unlucky, and planned to move with him and her live-in mother, Sharon Murphy, to New York in 2010. The couple, who wed in 2007, intended to put down roots on the East Coast, start a family, pursue independent films for Murphy, and seek out screenwriting and directing opportunities for Monjack.
She drew her last breath in her favorite room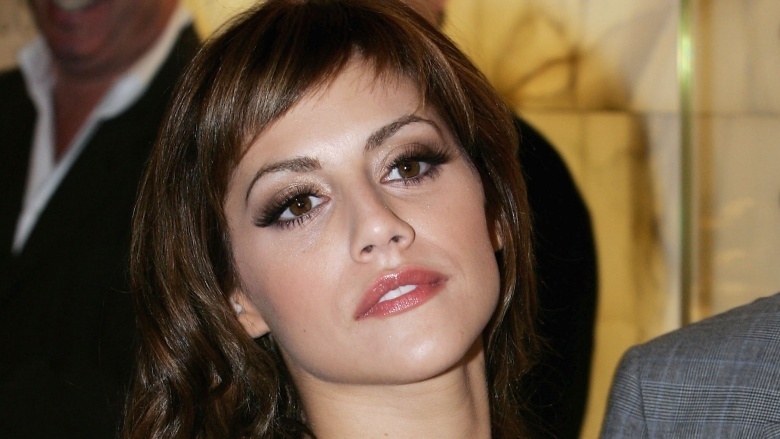 Getty Images
Murphy's mother and husband discussed the final moments of the actress' life with The Hollywood Reporter in 2011. According to their accounts, Murphy and Monjack returned from the San Juan, Puerto Rico set of The Caller—a film which she refused to complete after discovering it was a horror movie—in late November 2009 because she was suffering from staphylococcus aureus. That illness reportedly lingered in her system and transformed into pneumonia, which in combination with her cocktail of medications and her anemia, turned deadly.
The morning of her passing, Murphy reportedly went out on a balcony off of the bathroom around 3 a.m. to try to catch her breath. Her mother, Sharon, recalled her daughter saying, "Mommy, I can't catch my breath." Rather than taking her to the hospital right away, Sharon offered her daughter tea, reasoning that she looked parched and was "always so dramatic" about illnesses. At approximately 7:30 a.m., the ailing actress supposedly returned to the bathroom she loved so much and collapsed on the floor. Monjack said he ran a cold shower over her while Sharon called the police. By the time Murphy arrived at the Cedars-Sinai Medical Center, it was too late. Her death was ruled accidental.
Monjack's life ends in the house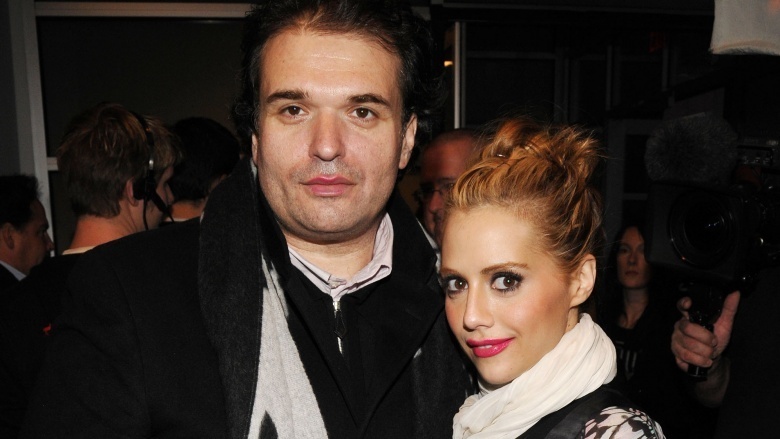 Getty Images
Just five months after Murphy died, her 39-year-old husband was found dead in their home on May 23, 2010. A county coroner deemed the cause of Monjack's death "just like Brittany," acute pneumonia and anemia. Monjack had reportedly experienced a litany of health issues over the course of their marriage, including seizures and heart trouble, according to The Hollywood Reporter.
Murphy's mother suspects toxic mold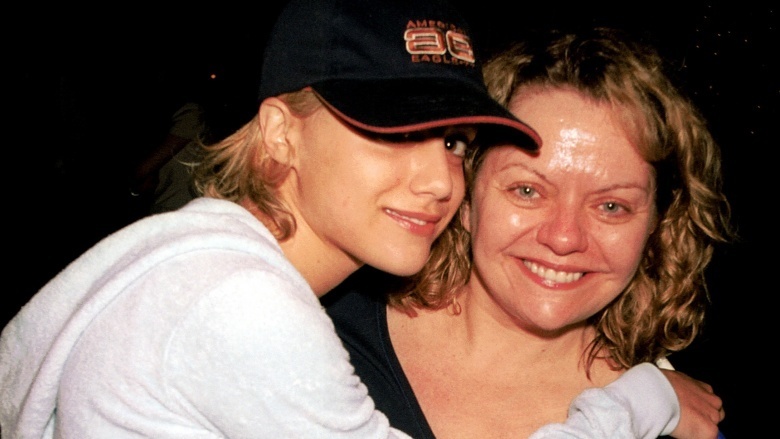 Getty Images
In the wake of her daughter and son-in-law's deaths, Sharon Murphy grew agitated with persistent gossip about drug abuse playing a role in their demise. She began to suspect toxic mold in the home may have contributed to her family's fatal illnesses. However, Sharon's suspicions attracted criticism because she supposedly waited two years before voicing those concerns. According to The Hollywood Reporter, the Los Angeles County coroner's office claimed Sharon would not allow its staff to inspect the property for mold after Monjack's death. Sharon refuted that claim.
In 2011, Sharon reached a settlement with the home's builders over defects on the property, but the following year, she sued the lawyers who helped broker that settlement for malpractice, alleging they "tricked her into settling," according to the Los Angeles Times. That suit was reportedly settled out of court in 2013.
Monjack's mother, Linda Monjack, also claimed that her son had found mold in the home before his passing. "All I know is that before Simon's death, he was having hallucinations that things were crawling out of his skin," she told the Daily Mail.
Murphy's father launches an investigation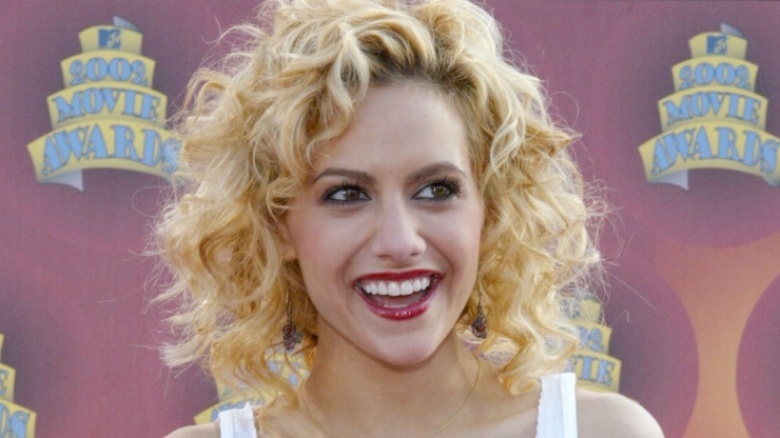 Getty Images
Murphy's estranged father, Angelo Bertolotti, began his own private investigation into the death of his daughter in 2013. According to The Wrap, Bertolotti sued the Los Angeles County coroner's office for access to hair samples in order to conduct an independent chemical analysis. The samples were sent to a private lab called the Carlson Company. That lab found evidence of elevated levels of heavy metal in Murphy's system, suggesting she may have been poisoned by "a third party perpetrator with likely criminal intent," according to the report.
The county coroner's office hasn't ruled out the possibility of reopening its investigation into the deaths of Murphy and Monjack, but pointed out the metal levels in the report could also be attributed to the actress' use of hair dye. In order to reopen the case and exhume the bodies, assistant coroner Ed Winter told E! News in 2016, "We would have to have direct evidence. In all honesty, it would take something like a confession. Something connecting somebody with it."
The house has since changed hands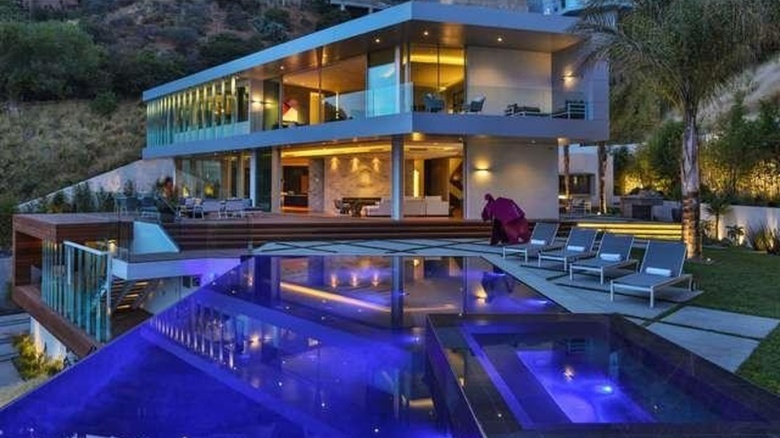 Zillow
Before Monjack's death, Sharon Murphy reportedly listed the home for $7.25 million. After her son-in-law's death, she sold the house to a developer for just $2.7 million in 2011, reported the Daily Mail.
After extensive renovations and expansion of the square-footage, the house hit the market again in April 2016 with a whopping $19.75 million price tag (but has already dropped to $18.4 million, per its Zillow listing). The 5 bedroom, 3 bathroom, 9,400 square-foot house hopes to lure a buyer by touting its slick city view, smart home technology, and open floor plan. While its promotional material does refer to that fateful his/hers bathroom with the private patio, the home's dark history fails to get a mention.