How Much Regis Philbin Was Paid To Host Who Wants To Be A Millionaire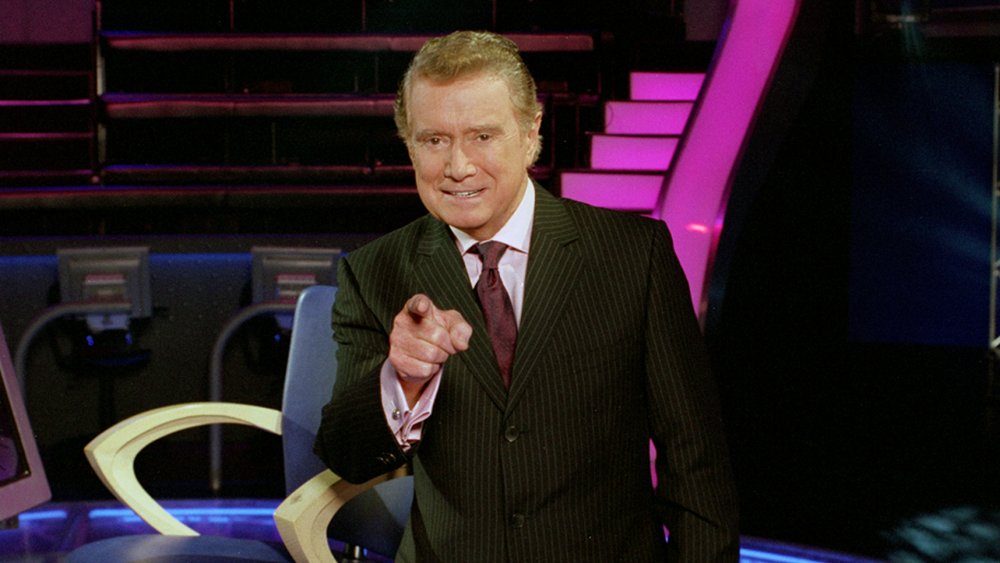 Getty Images/Getty Images
Game show hosts can earn a lot of money. Drew Carey makes millions per year on The Price is Right as does Pat Sajak on Wheel of Fortune —Alex Trebek tops them both with his Jeopardy! salary. So the million dollar question is: did host Regis Philbin make the same kind of cash while hosting Who Wants to Be a Millionaire? The answer is "maybe". 
According to Celebrity Net Worth, Philbin was making $20 million per year in salary "at his peak", but he wasn't taking home that amount from Who Wants to Be a Millionaire alone — his other TV gigs also contributed to the money in the bank. In 2000, according to Forbes, he was likely making around "$100,000 or so an episode" for Who Wants to Be a Millionaire. However, when it came time to renegotiate the star's five-year pay that same year, the host and his agents were reportedly looking for about $300,000 per show. "I worked around the clock, and maybe now I get what's coming to me," Philbin told Forbes. "I waited them out. I am finally going to get what I deserve." Considering the fact that Celebrity Net Worth estimates Philbin has amassed a fortune of $150 million, perhaps he was right.
Regis Philbin's replacement made millions for the same gig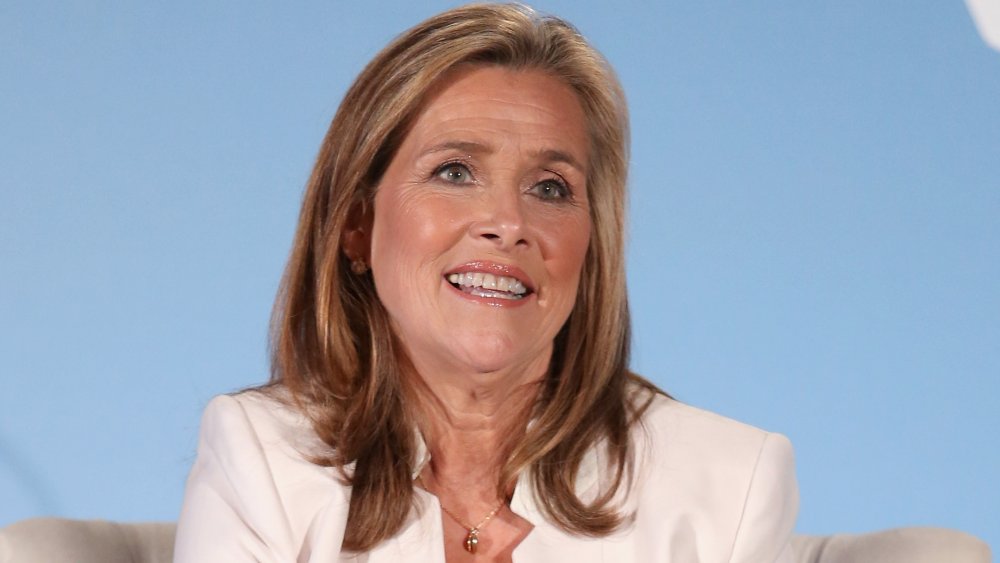 Frederick M. Brown/Getty Images
Meredith Vieira took over Regis Philbin's Who Wants to Be a Millionaire hosting duties in September 2002 and kept things rolling for 11 seasons until May 2013. According to the New York Post, by the end of her run, she was being paid an estimated $12 million a year to quiz trivia-loving contestants in the hot seat.
Although she was making the big bucks, Vieira revealed during an interview with Larry King in 2015 that the players on the show weren't doing nearly as well financially — especially towards the end of her 11 season run. She explained that during the last few seasons many of the contestants were "really hurting financially" due to tough times across the country.Vieira went on to say that while, initially, people would come on to the show with lofty dreams about what they would spend their money on, by the time she posed her final question she noticed that contestants were "playing to have just enough money to keep their kids in college or to pay [their] mortgage".
Viera told King that she was thankful to be in a place where she was able to "help somebody" — that is, if they got the answers right and won the prize money. However, we can't help but wonder if she ever considered taking a million or two from her paycheck to help out contestants who wanted to be a millionaire, but just weren't able to make it to the final question.