This Is How Much Raquel Welch Is Actually Worth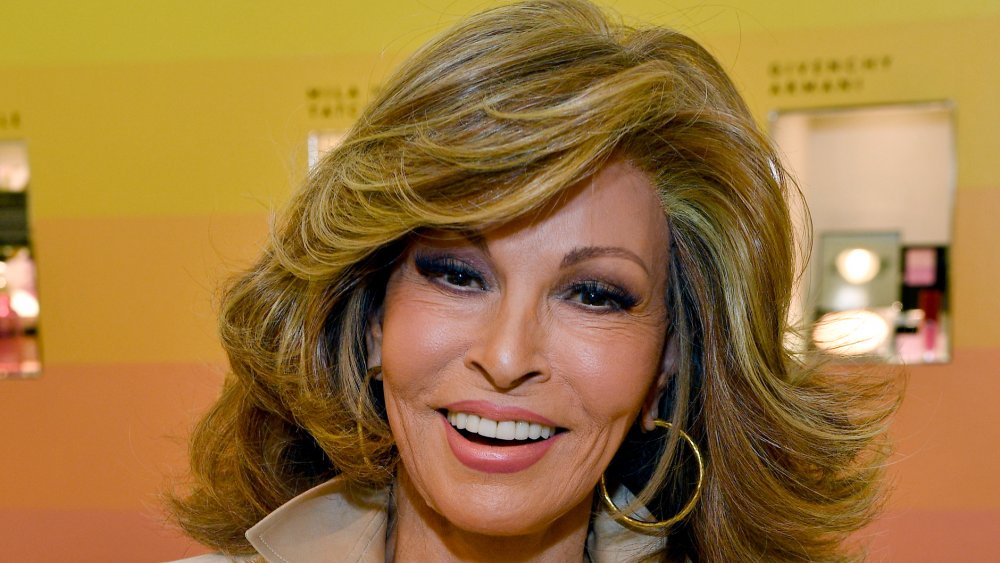 Matt Winkelmeyer/Getty Images
The beautiful Raquel Welch was once at the top of her career. Springing to pop icon status in the mid-'60s thanks to her role in One Million Years B.C., the brunette actress entered the realm of film poster superstardom. It would only be defeated a decade later when Farrah Fawcett's iconic red swimsuit took center stage.
Nevertheless, after her poster-powered fame, she was in high demand in the Swinging Sixties, going on to appear in countless movies since her accidental breakout success. "I had no other credentials as an actress outside of that one laughable line of dialogue: 'Me Loana ... You Tumak.' It felt like I'd stumbled into a booby trap — pun intended," the Latina beauty wrote in her autobiography, Raquel: Beyond the Cleavage (via Oprah.com). "I am living proof that a picture speaks a thousand words."
Sure enough, a picture does speak a thousand words, as photos of Welch are now instantly recognizable. Nowadays, the actress is still working, comfortably living off the spoils of her long-lasting career. "I like what I do, I actually enjoy being me, and I make a very good living at it and I'm happy," she told Piers Morgan on his show, Life Stories. Considering even Welch herself admits she still makes money being, well, herself, let's see exactly how much Raquel Welch is actually worth.
Raquel Welch is still profiting from her good looks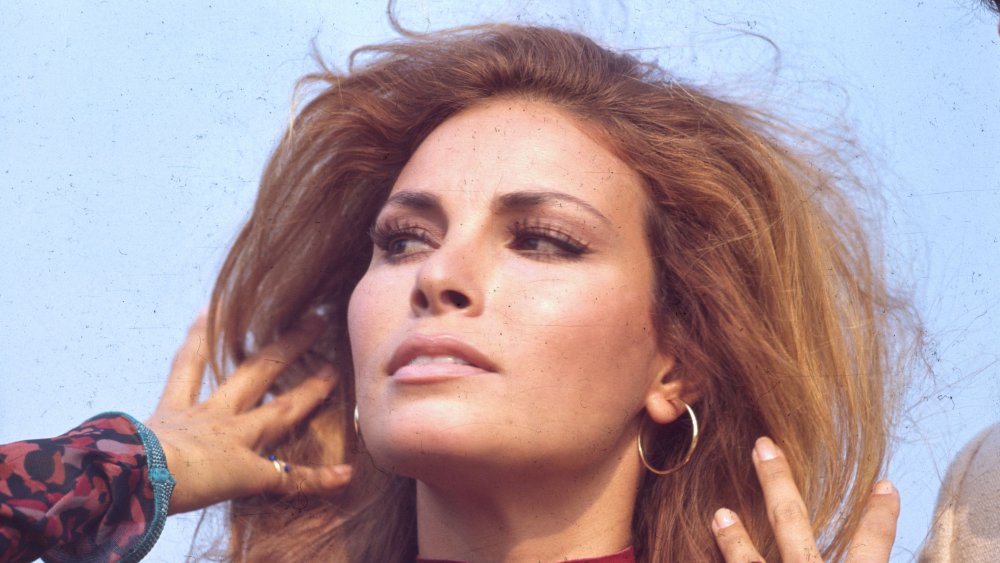 Peter King/Getty Images
Raquel Welch's good looks are timeless. In 2013, she proved that she's still a force to be reckoned with when Men's Health gave her the No. 2 spot on their Hottest Women of All Time list. Not too shabby when you're in your 70s! 
Considering she's based her entire career on her physical image, Welch is still profiting. While it's unknown exactly how much the starlet is worth, it's rumored that she's sitting somewhere around $30 million. Alongside her movie dough, the actress also made $4.5 million selling her Beverly Hills pad in 2007. As for the rest of her earnings? She can thank her pretty face and mane of thick hair.
Welch collaborated with makeup giant MAC in 2007 to release a collection "inspired by [her] movie star image; strong and wild, sophisticated and exotic," as revealed by Glamour. Her biggest beauty moneymaker, however, is HairUWear — a line of wigs for which she's been the creative director since 2015. We're certain Welch is raking in the big bucks with the company, considering she has a Couture Remy Hair collection — the highest grade of hair on the market.
Although her once-iconic poster may not be gracing as many bedroom walls as it used to, there's no denying that Raquel Welch turned her accidental fame into a profitable career that's truly withstood the test of time.