What Bianca Del Rio Has Been Doing Since Winning Season 6 Of RuPaul's Drag Race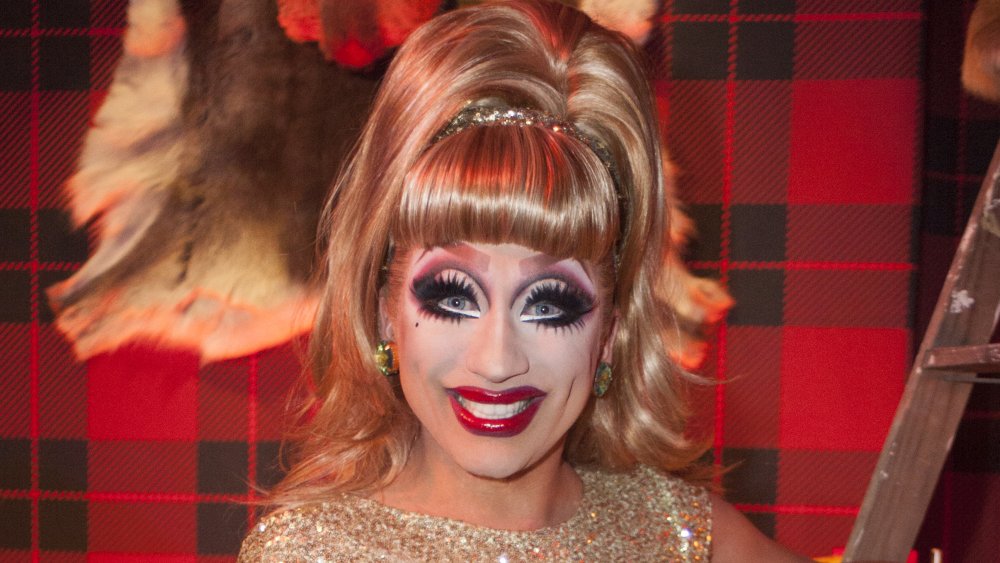 Santiago Felipe/Getty Images
We may receive a commission on purchases made from links.
It seems like it's impossible to compile a list of the best drag queens from RuPaul's Drag Race without Bianca Del Rio sashaying right to the top. The Season 6 winner is so beloved by the masses, in fact, that even Vulture proclaimed her the most powerful drag queen in America in its June 2019 ranking. Look out Ru, there's a new queen on the prowl. 
A few months after her coveted spot on Vulture's list, the self-proclaimed "clown in a gown" told the Houston Chronicle how absolutely busy she is with projects all over the entertainment map. "It's better than the alternative," she quipped, adding, "Sitting at home crying that no one wants to hire you."
Del Rio certainly doesn't have to worry about a lack of work, as her level of stardom is global. With over two million Instagram followers, two Hurricane Bianca movies under her belt, and her witty (albeit downright cruel) brand of stand-up comedy she's seemingly been taking everywhere with her, here's exactly what Bianca Del Rio has been up to since winning Season 6 of RuPaul's Drag Race.
Bianca Del Rio's got major love in the UK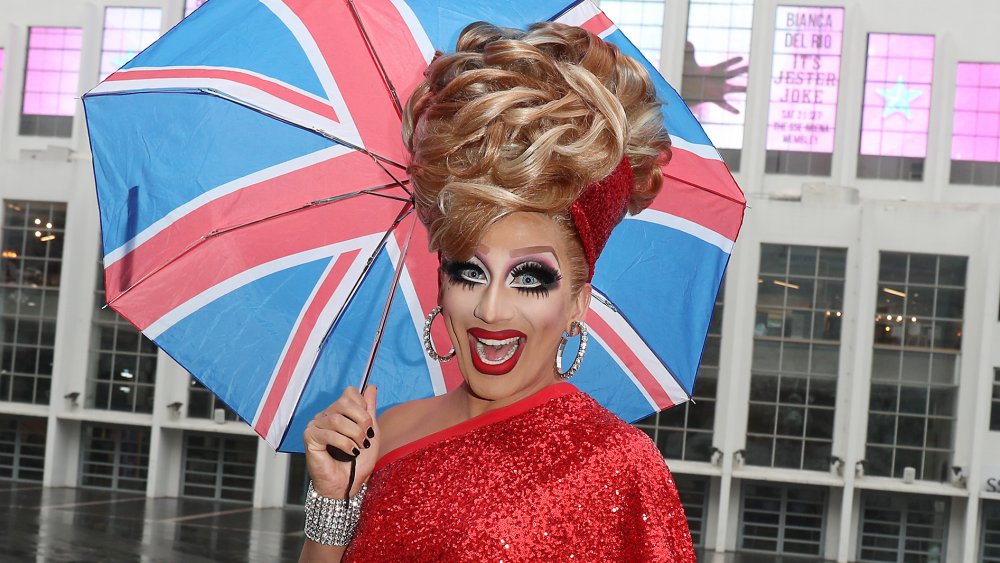 Neil P. Mockford/Getty Images
When RuPaul's Drag Race premiered, it wasn't the global phenomenon that it is today. As the The New York Times Magazine perfectly put it in 2018, the show has "has evolved to reflect America's changing relationship to queer rights and acceptance." After dominating the American market, Bianca Del Rio has now set her sights on growing her UK fan-base even more. 
The comedian took the London stage in March 2019 to perform in the West End production of Everybody's Talking About Jamie. Del Rio was so well-received, in fact, that a few months later, it was announced she would reprise her role yet again nine months later in December. 
Del Rio didn't decide to stop there, however, as she also performed at London's iconic Wembley Arena in September 2019, too. According to the BBC, the show was an important one — as she's "the first drag queen to headline a solo show at Wembley." In an interview with Metro.co.uk, Del Rio explained why she thinks her humor is so well-received across the pond. "You get my sense of humor so much, not like America doesn't, but in the UK it's just a little more honest, a little more raw than it is for us in America, or maybe just the novelty of it," she said before adding, "I'm not really sure –- I'm grateful that they do!"
Bianca Del Rio is coming to a store near you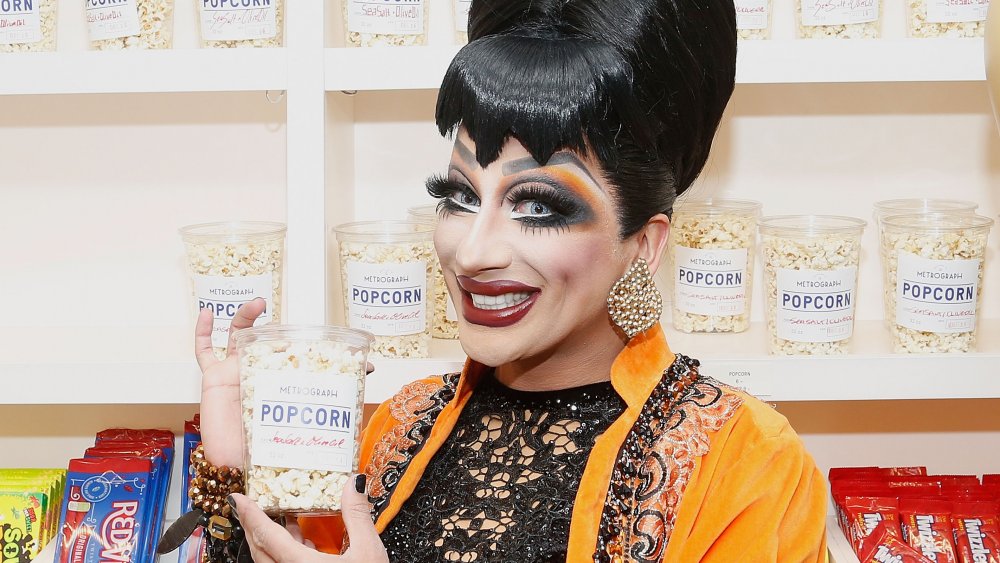 Lars Niki/Getty Images
Bianca Del Rio is so much more than a drag queen with comedic talents, and she's got the branding to prove it. The reality TV alum also has quite the entrepreneurial spirit, too. Teaming up with fellow Drag Race starlet, Adore Delano, the two queens starred in a Starbucks ad together in 2014. However, It's not the only product she's decided to endorse.
In 2018, the Louisiana native also made her debut in the beauty industry with the launch of her own makeup remover. According to the product's Amazon listing, the coconut oil-based remover is said to take off even the most "stubborn" of makeup. So, is she planning on taking over the makeup industry next? "I'm not going to throw my name on everything," Del Rio dished to the San Francisco Chronicle in November 2019. "I'm not going to have a makeup line, but I will have a makeup remover to wipe away all that other cheap s**t these h**kers are peddling."
Another thing she's an expert on besides makeup remover? Well, nothing — technically, which is why her debut book was titled Blame It on Bianca Del Rio: The Expert on Nothing with an Opinion on Everything. Although the book is tongue-in-cheek, Del Rio, who was born Roy Haylock, still has to remind people that she's "just an entertainer." Speaking to Digital Spy, she bluntly put it, "I'm a man in a wig who is an entertainer, I'm not a role model [and] I don't want that responsibility."