Why James And Oliver Phelps' Careers Were Never The Same After Harry Potter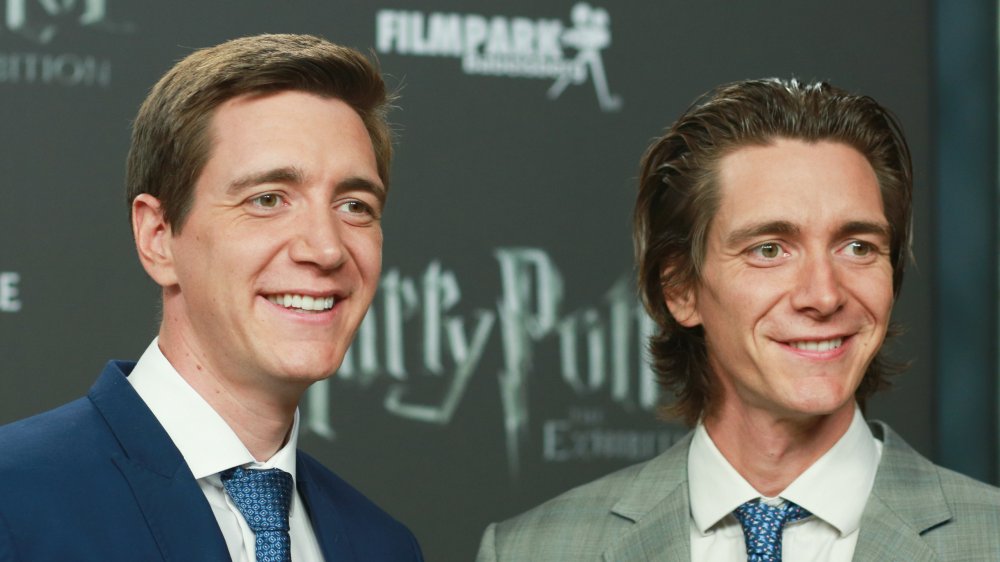 /Getty Images
The final installment of the Harry Potter franchise came to a close in 2011. In recent years, however, not all of the stars from the franchise have gone on to have enjoy the mainstream success of Daniel Radcliffe and Emma Watson. The Weasley brothers, in particular, seem to have hit a bit of a rough patch. 
Even Rupert Grint, who played the faithful sidekick to "The Boy Who Lived," needed to jump through various acting hoops to land gigs that he's been able to parlay into a quasi-career. Still, he's only recently grazed the level of success of his more popular wizarding peers. Case in point, it took the star six years to reach mainstream success again once Harry Potter wrapped. In 2017, Grint landed a role on the British comedy series Sick Note alongside Lindsay Lohan and Nick Frost. 
Meanwhile, Ron Weasley's two older brothers, Fred and George, played by James and Oliver Phelps, respectively, haven't really been able to ditch their red locks, pranking ways, or even each other for that matter. It's been years since the twins said goodbye to the characters who skyrocketed them to fame, but here's why James and Oliver Phelps' careers haven't been the same after Harry Potter.
They're having trouble leaving the wizarding world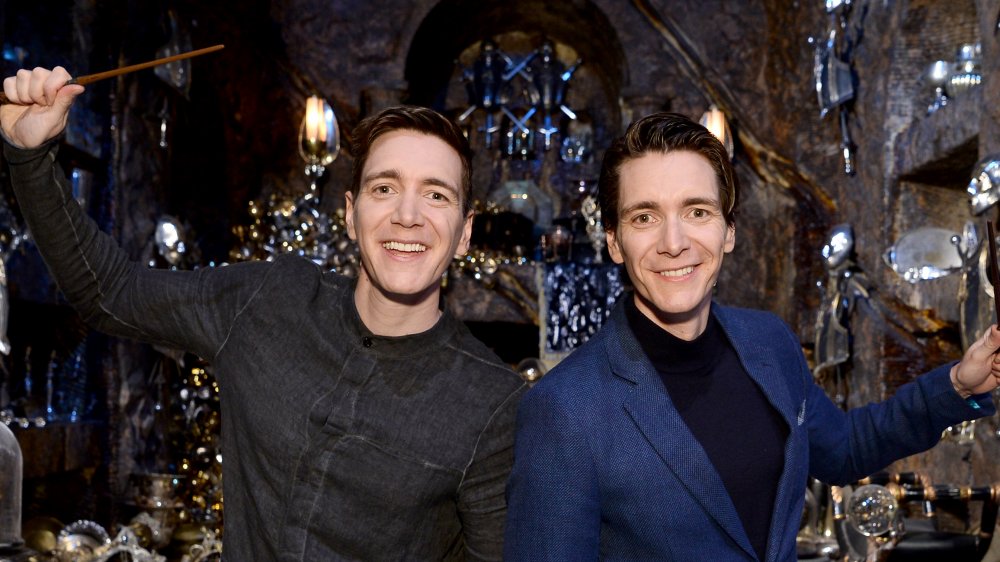 Jeff Spicer/Getty Images
When James and Oliver Phelps were interviewed about their upcoming post-Potter lives in 2011 by The Guardian, the two were hopeful about their separate careers. "We want to continue acting but not necessarily together," explained James. "We've had a few meetings with casting agents in the States but there is a perception that we come as two. I said I want to do individual stuff and one guy just said 'Oh no, I don't see that happening.' I shut off as soon as he said that, I wasn't interested."
Of course, the two actors are also quick to thank the franchise for the opportunity to dive into such an immensely popular world. In 2018 at a MegaCon convention in Tampa Bay, the twins discussed their relationship to author J.K. Rowling. "She's just an incredible woman," gushed James (via Inside the Magic). "Who I owe, pretty much more than half my life because of her. She's been very, very good with us."
All things considered, the two probably owe more than half their lives to Rowling as they're still doing Harry Potter-related events. If you take a peek at their acting credits, neither have done much outside of magical franchise (James seems to have done more than Oliver). Instead, the boys are still sticking to attending theme park openings and exhibitions — giving Potterheads all over the world exactly what they're after. 
They're busy with non-acting endeavors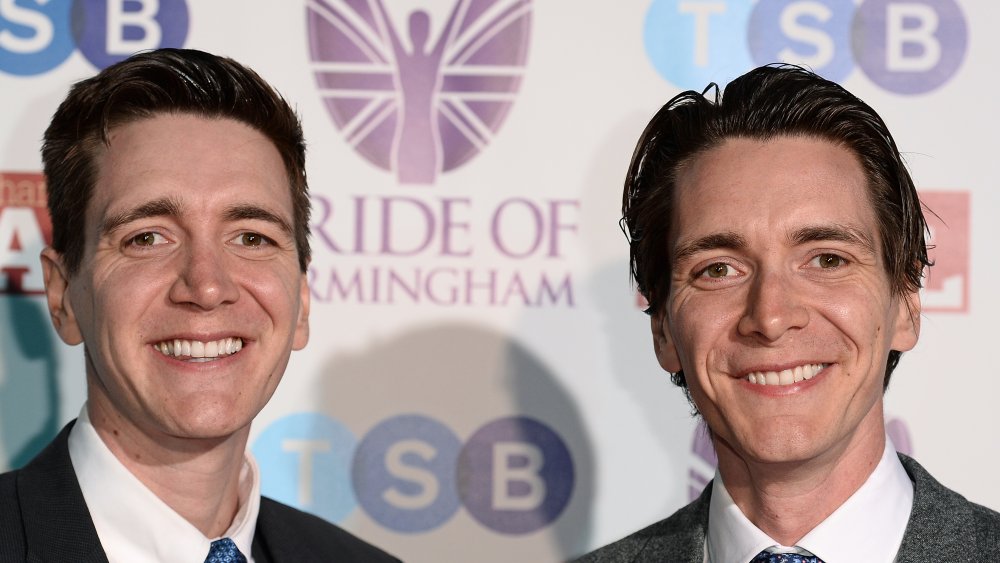 /Getty Images
James and Oliver Phelps' are both millionaires, mainly thanks to the Harry Potter franchise. And seeing as how they aren't hurting for money, the twins have been able to explore non-acting ventures without necessarily having to worry about where their next paycheck is coming from. 
In recent years, the twins seem to have taken to a sport other than Quidditch. As it turns out, both actors are avid golfers! Speaking to Today's Golfer, Oliver explained that their mutual love for the sport actually happened on the set of the Potter franchise. "When we started filming Harry Potter we weren't allowed to do any contact sports so golf became our no.1 pastime." Taking their beloved sport with them after they left the wizarding world, the twins have been playing ever since.
Aside from golf, James and Oliver have also been giving back. Filling their schedules with philanthropic efforts, the boys have been a part of various organizations such as Help Harry Help Others, Teenage Cancer Trust, and WellChild. During the Fandemic Tour in 2019, Oliver shared a heartwarming story about one of his early charity endeavors, a bike ride. "It was the best thing I'd ever done," he said (via MuggleNet). "I genuinely did not think I was going to be able to do four days of solid riding, but it was really enjoyable. ... I really felt really rewarded for doing it. So yeah, it's good, and also, the hospital raised over a hundred thousand pounds that week."