Jessica Simpson's Kids Are Growing Up Fast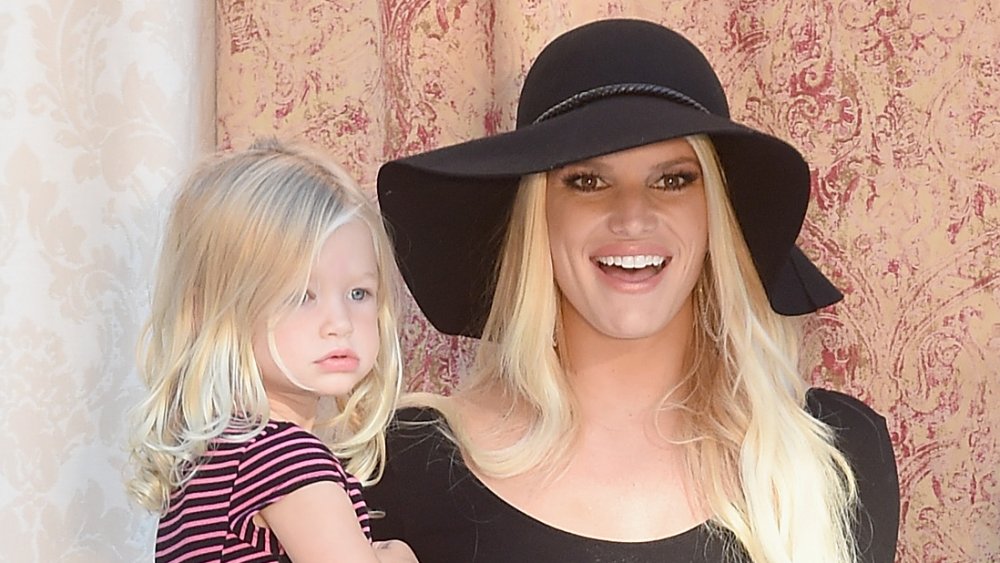 Jamie Mccarthy/Getty Images
It's been over a decade since Jessica Simpson infamously quizzed her then-hubby Nick Lachey on Newlyweds on a question as old as time: was she eating chicken, or was she eating fish? Although she's still trolling others who have made the same mistake, the former reality TV queen has certainly been busy – even if you don't hear from her much anymore.
Since splitting with 98 Degrees crooner Nick Lachey in 2005 and subsequently leaving her reality TV show, the former songstress has become quite a successful businesswoman in her own right. Known by some as the "Retail Empress," Simpson set her sights on her now-sprawling fashion empire of shoes, clothing, luggage, and accessories. By 2014, Forbes reported that A-lister's "brand rakes in about $1 billion a year at retail." 
Besides running her vast fashion kingdom, Simpson is also a proud mother with hubby and former NFL tight end, Eric Johnson. Since we all sometimes get lost in that early-noughties vault of thinking that our fave stars from back-in-the-day haven't grown up with us, here's a jarring reminder that yes, Jessica Simpson has gotten older, and yes, her kids are growing up fast, too.
Jessica Simpson is a mom-of-three
Sharing three kids with her husband, Eric Johnson, Jessica Simpson is the mom to daughter Maxwell Drew Johnson, son Ace Knute Johnson, and her newest addition, daughter Birdie Mae Johnson. Don't be fooled into thinking her two eldest are still babies, however, since, at the time of this writing, Maxwell is already seven and Ace is six.
Simpson spoke to People in July 2019 about the trials and tribulations of raising three kids under the age of seven. "Three kids is no joke ...They are all in such different phases now." She went on to explain that "Maxi" is a "social butterfly with a passion for animals," and Ace is "obsessed with sports." 
Another difficulty that's come from so many pregnancies? The unavoidable weight gain. Simpson has very publicly battled her body shamers throughout each pregnancy and, according to RadarOnline, after the starlet's most recent one, she's dropped a whopping 100 pounds. 
So, what's next on the horizon for the celeb? "Jessica Simpson looks and feels better than ever. She's so happy right now in her life with her family and herself and it really shows," a source told HollywoodLife. "She's even starting to think about doing some new music soon." We're just as excited for the starlet to flourish even more, too, all while raising her budding family.