Is Big Bang Theory's Mayim Bialik As Smart As Amy In Real Life?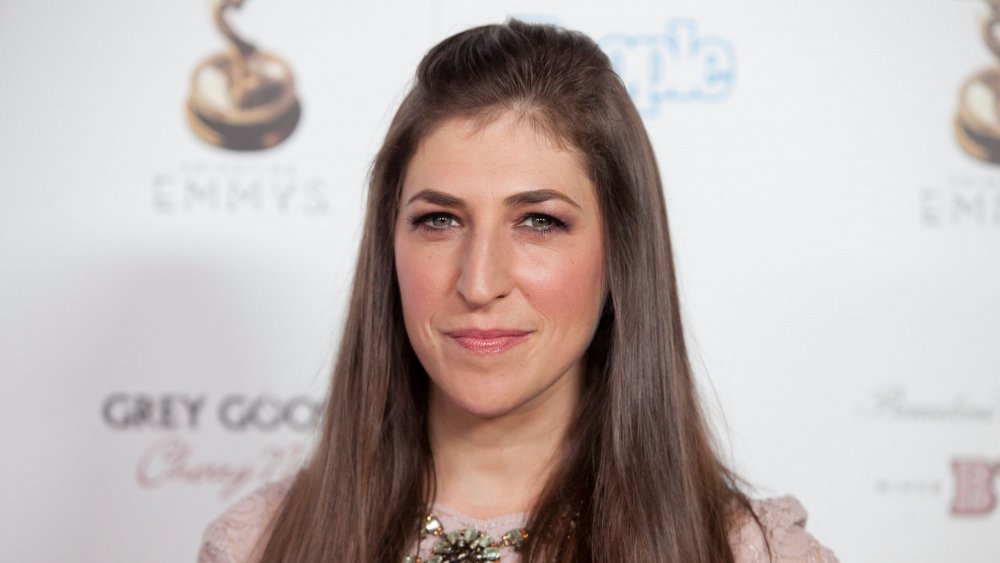 Imeh Akpanudosen/Getty Images
Mayim Bialik may have amped up her fame and fortune by playing neurobiologist Amy Farrah Fowler on CBS' The Big Bang Theory before the show ended in 2019, but the actress also happens to be ridiculously smart in real life. In fact, she even rivals the brainiac ways of her onscreen character and pretty much tops the cast when it comes to how far they got in school.
According to Bialik's biography, the star first earned a Bachelor of Science degree from UCLA in 2000 in both Neuroscience and Hebrew & Jewish Studies. From there, she stuck with UCLA to embark on the Ph.D. program in Neuroscience, completing her doctorate in 2007. If you're interested in her exact field of expertise, her research apparently "examined the role of oxytocin and vasopressin in Obsessive-Compulsive Disorder in adolescents with Prader-Willi syndrome." To put it simply: while Amy Farrah Fowler holds a doctorate in neurobiology, Bialik holds a doctorate in neuroscience.
In fact, it was her actual credentials that shaped her The Big Bang Theory character's specialty. Bialik told Conan O'Brien in 2012 that when she auditioned for the part, she included her degree on her resumé. And when she was given the job, "they figured why not make her what I am." That way, Bialik could not only truly fulfill the role, but she could also "help fix small [scientific] things [on the show] if they're wrong." That's rather handy.
Mayim Bialik left science behind for parenting and acting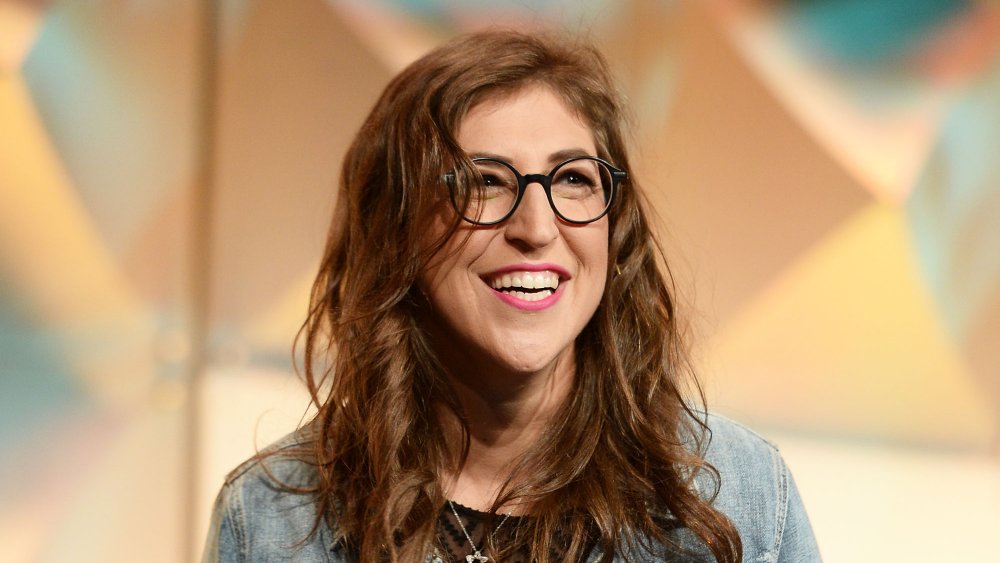 Matt Winkelmeyer/Getty Images
Mayim Bialik was obviously cut out for a career in science. However, she left it behind to focus on another priority in her life. She told Yahoo! Entertainment in 2012, "I'm glad that I completed my PhD and I'm very proud of it, but the life of a research professor would not have suited my needs in terms of what kind of parenting I wanted to do."
Bialik also sat down for a chat on The Wendy Williams Show in 2014 and told the host something similar, explaining, "I had my first son in grad school, he's now eight. I had my second son just after. And I realized very quickly once I had my first son that being a research professor would have me away from him more than I wanted to." 
Adding that while she's someone who believes that women can do it all and can do whatever they want, she simply "couldn't physically be in two places at once." She says it was a choice between being the kind of mother she wants to be or being the kind of research professor she would want to be.
That's why she decided to teach neuroscience instead, which she did for around five years — even teaching with a baby on her chest at times — before heading back to acting to land health insurance and finding fame once again with The Big Bang Theory. Turns out it was a smart move, too, since Bialik is still working in show business even after The Big Bang Theory came to an end.