Knox Jolie-Pitt Is 11 And Doesn't Look Like This Any More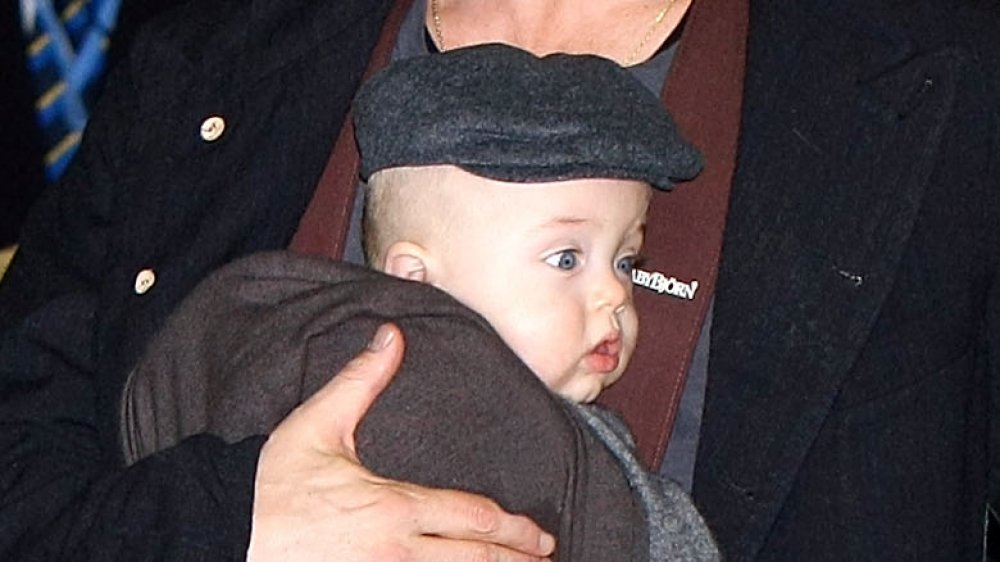 Junko Kimura/Getty Images
Angelina Jolie and Bradd Pitt's twins, Knox and Vivienne Marcheline, were born on July 12th, 2008 in Nice, France. At the time, the local newspaper claimed that, to the American press, the event was "the most important since man walked on the moon" (via People). While we know that Jolie has a pretty profound effect on her fans, that's a bit of an exaggeration, for sure. But the twins definitely entered the world with a bang — and with a pretty hefty price-tag, too. According to the Associated Press, the first-ever photos of the newborns sold to Hello! and People for a whopping $14 million!
One half of the twins, Knox, was, as his mother called him in 2012 when he was four years old, "very much a little dude." Gushing to Marie Claire, the Tomb Raider actress revealed that he used to love "dinosaurs and swords" (via E! News). Pretty standard when you're a toddler.
Naturally, this little dude is growing up and looks nothing like this anymore. Considering his life has been more guarded than Fort Knox itself (pun intended), we've done some digging to show you what Knox Jolie-Pitt looks like today.
Knox has become a studious little intellectual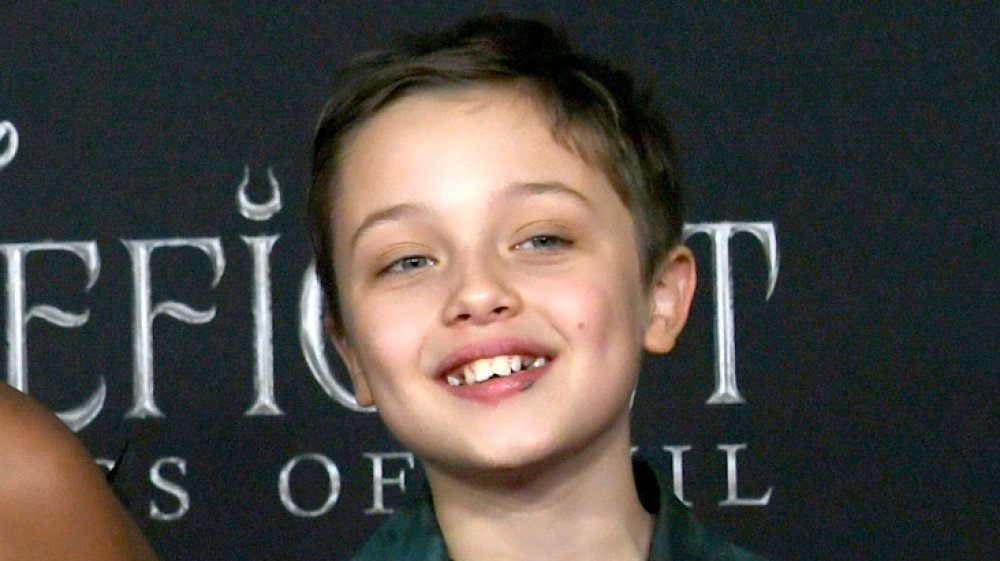 Kevin Winter/Getty Images
Knox took a stab at acting in 2016 when he and his siblings lent their voices to their mom's animated flick, Kung Fu Panda 3. So, did he like it? "They were kind of shy," Angelina explained to Entertainment Tonight of her kids starring in the animated flick. "They don't really want to be actors."
Instead, it appears Knox is more inclined towards academia, with a source revealing to In Touch that the pre-teen is "quiet" and "studious." Homeschooled by his mom (who we're certain reinforces language-learning and humanitarian efforts, which is part of what's kept her off-screen in recent years), it looks like Knox has taken an interest in one particular skill: sign language.
While he's not busy studying, Brad and Angelina's son is a fan of another silent pastime. Per E! News, in 2014, Knox's mom was spotted in public sporting a gold ring on her right hand. Speaking to People (via E! News), the Girl, Interrupted actress admitted that it was actually her son's creation. "Knoxy made me a picture of Maleficent and they made it into a ring," she gushed about her Mother's Day present. "It's so cute!"
While it's hard to say what exactly Knox has been up to outside these few hobbies, we're sure this little sponge is absorbing all he can from his colorful and diverse family.