The Real Reason Sarah Michelle Gellar Refuses To Do A Nude Scene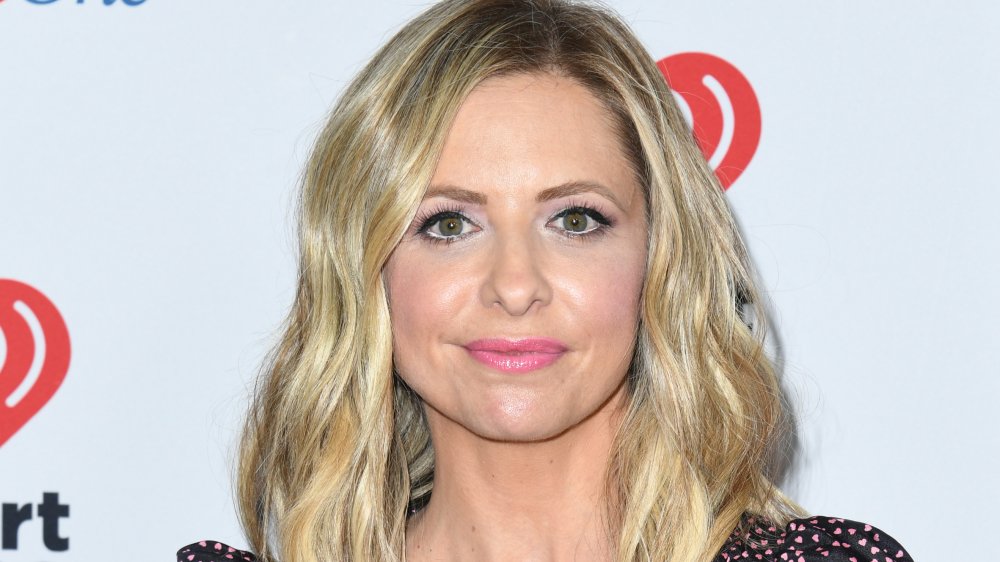 Jon Kopaloff/Getty Images
Sarah Michelle Gellar rose to fame in the late '90s/early '00s playing Buffy on the WB series Buffy the Vampire Slayer — a show that almost didn't see the light of day. Gellar starred on the hit series from 1997 until the final season aired in 2003. Over the course of Buffy's seven-year run, there were more than a few sex scenes involving the lead actress. However, no matter how steamy the scenes got, Buffy never fully stripped down. While there were a lot of bared fangs on set, there was very little baring it all on the actress' part. The reason? Gellar wasn't having it. 
In 1999, at the height of her Buffy fame, Gellar starred in the cult classic, Cruel Intentions. Even as racy as that movie was, Gellar still never appeared nude.While some celebs don't mind filming an X-rated scene here and there, you won't catch Gellar in one anytime soon. Here's the real reason the actress refuses to do a nude scene.
You couldn't pay Sarah Michelle Gellar enough to go nude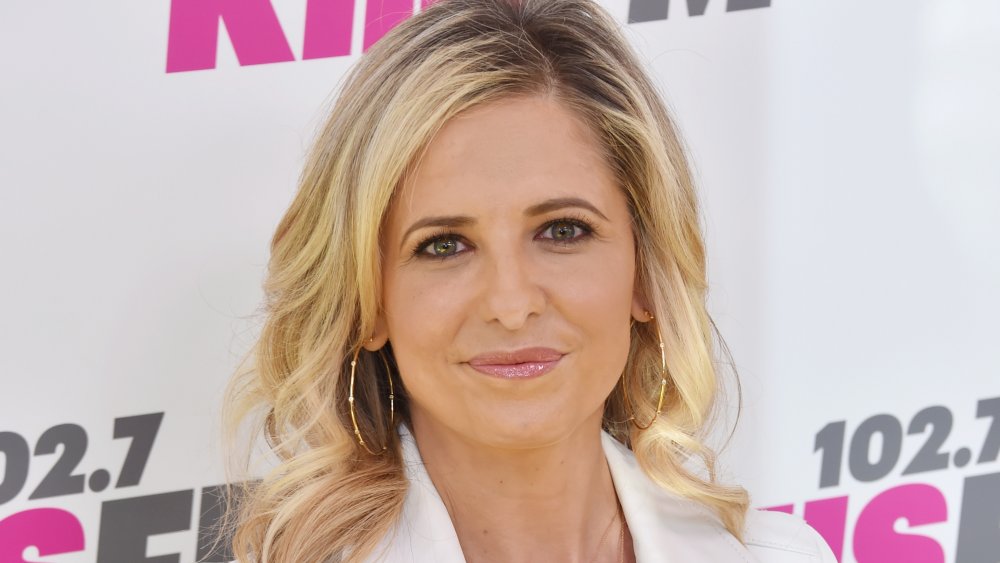 Frazer Harrison/Getty Images
While actresses like Emilia Clarke have been very vocal about their reluctance to strip down for a scene — and the overwhelming pressure to do so — Sarah Michelle Gellar has never really publicly addressed her no-nudity stance.
According to Page Six, the actress has turned down parts offering "major money" over the years because the roles would have required her to do a nude scene (via Gawker). Gellar's rep reportedly told AskMen, an online men's website, that there are no ifs, ands, or buts about it — if it requires nudity, you can count the actress out. "Sarah doesn't do nudity, period. It has never been her thing." 
While Gellar has stayed true to herself over her decade-spanning career, she did agree to strip down in 2008 — but only to show off her flawless skin. In quite possibly her most revealing shoot ever, the actress tastefully showed some skin as part of an ad campaign for the moisturizer, Vaseline.
Gellar's not the only famous three-name Sarah who's managed to stand her ground when it comes to nudity. Sarah Jessica Parker also refuses to bare it all in front of the cameras.