The Most Dangerous Reality Show Stars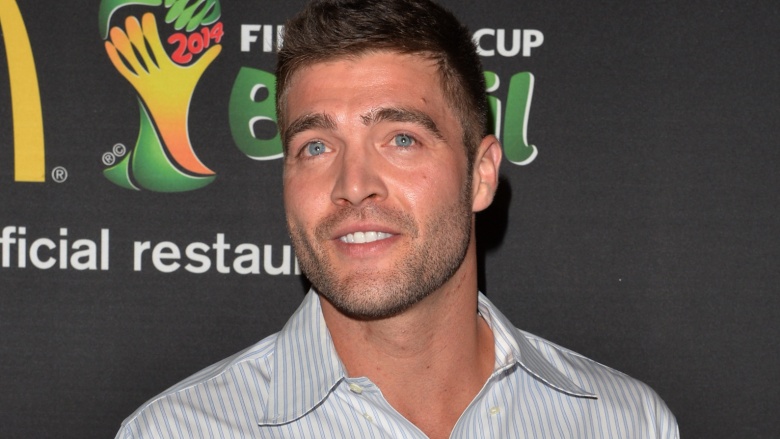 Getty Images
Reality shows are typically viewed as escapist entertainment, or a chance to watch a bunch of people do crazy things to help us feel better about ourselves. Sometimes, though, reality stars remind us that the problems we're witnessing are all too real. From fistfights to homicide, here are the many times reality television stars shifted from fluffy entertainers to violent perpetrators.
Chris 'CT' Tamburello
Chris "CT" Tamburello proved to be one of The Real World franchise's most volatile contestants after debuting on the show's Paris season in 2003. Of all his wild antics, nothing tops the terrifying fistfight he got into with his former Paris castmate, Adam King, on the Real World/Road Rules Challenge: The Duel II.
The brawl basically boiled down to a bunch of silly gossip that King maybe said to another housemate. But that chatter was enough to motivate Tamburello to track King down, punch him in the face, and claim he wanted to kill him. The fight got so aggressive that producers stepped in to break up the whole ridiculous thing. Unsurprisingly, both Tamburello and King were booted from the show as a result.
David "Puck" Rainey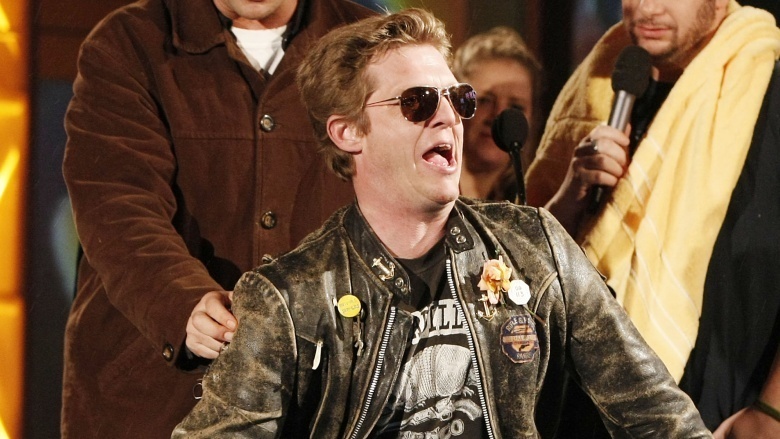 Getty Images
From the moment he entered the Real World: San Francisco house in 1994, David "Puck" Rainey was trouble. He was late to meet everyone on the first episode because he had gotten arrested. From there, things continued to spiral out of control. Much of this had to do with Rainey's poor in-house hygiene and contentious relationships with cast members like, you know, the time he stuck his finger in Pedro's peanut butter. By episode 11, things got so bad that Pedro threatened to leave the house if the cast didn't vote to evict Rainey instead. Rainey was out by the end of the episode.
Incidentally, Rainey has been arrested numerous times in the years since San Francisco, much to the surprise of no one who watched the show.
Ryan Jenkins
Shortly after the premiere of the VH1 dating-competition series Megan Wants a Millionaire, an arrest warrant was issued for contestant Ryan Jenkins after his wife, Jasmine Fiore, was found dead in a dumpster in Buena Park, Calif. VH1 put Megan Wants a Millionaire on hiatus as the search for Jenkins continued. Days later, Jenkins was found dead of an apparent suicide in a motel near Vancouver, Canada.
One day after his death, VH1 canceled Megan Wants a Millionaire. The network also opted not to air the third season of I Love Money, on which Jenkins also competed. He did go on to star posthumously in his own episode of the crime show Investigation Discovery.
Stephen Williams
Ask any fan of the The Real World: Seattle and, odds are, the first thing they'll bring up is that time Stephen Williams slapped Irene McGee.
The jaw-dropping moment came just as McGee—who voluntarily left the show due to her battle with Lyme disease—was saying goodbye to her housemates. She saved her last goodbye for Williams, bidding him farewell by accusing him of being gay. After a moment of name-calling, Williams—who had insisted he was straight—ran up to McGee's car as it was leaving, opened the door, and slapped her face.
Despite the violent attack, Williams' remaining castmates agreed to let him stay in the house so long as he sought help for his anger. Ironically, he came out as gay years after the show aired.
https://www.youtube.com/watch?v=m5cVlW5Q6J8
Brooke "Pumkin" Thompson
Of all the people who competed on Flavor of Love, Tiffany "New York" Patterson was probably the most brutal. That woman could fire a zinger that pulverized its target on impact. Even so, our vote for most dangerous competitor goes to Brooke "Pumkin" Thompson. Although Thompson probably wasn't strong enough to harm a fly, she proved during her third-place run on Flavor of Love Season 1 that she was capable of truly horrific things. Yep, we're talking about the time she spit in Patterson's face during a profanity-laden farewell.
Look, we'll be the first to admit that Patterson deserved to be reprimanded for her actions on the show, even if they did make for incredible television, but spitting in someone's face? Come on, now. That's bad even by Flavor of Love standards. Put it this way: when even Flavor Flav is grossed out by your behavior, you know you've done something bad.
Chris Soules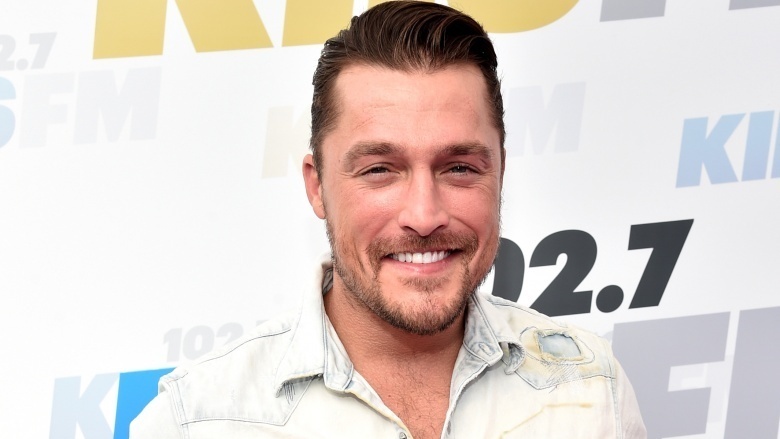 Getty Images
When women sign up to compete on ABC's popular dating series The Bachelor, they expect to meet Prince Charming. Chris Soules certainly looked the part when he was picked to star in the show's nineteenth season, but Radar Online soon discovered Soules' past wasn't squeaky clean. The Iowa-born TV star had actually had a number of run-ins with the law, many of which were alcohol-related. In 2006, for example, Soules was arrested and found guilty of operating a vehicle while intoxicated. He was fined more than $500 and served one year of probation. Radar reported that Soules also pleaded guilty to 13 other charges over the years, ranging from speeding to drinking underage. So much for a fairy tale.
Apollo Nida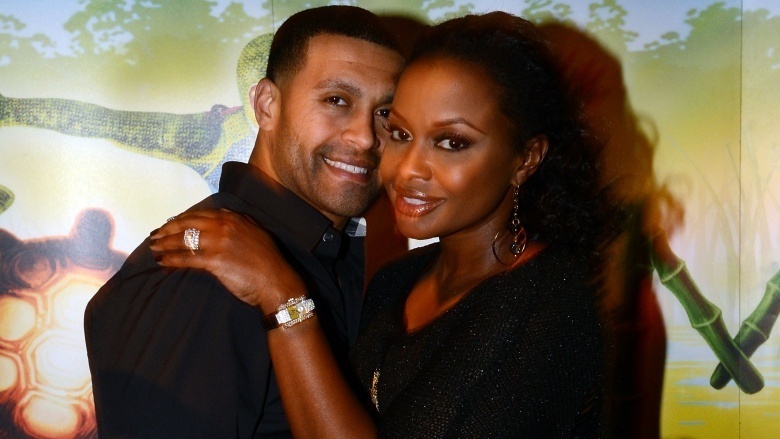 Getty Images
The cast of the Real Housewives' many franchises have done a whole lot of crazy things over the years, but few debacles top the crimes committed by Apollo Nida, the husband of Real Housewives of Atlanta star Phaedra Parks.
In July 2014, Nida was sentenced to eight years in prison for his involvement in a fraud scheme in which he allegedly stole millions of dollars from more than 50 people. Nida reportedly created fake companies to steal people's identities and used them to launder upwards of $2.3 million. Insanely enough, that wasn't Nida's first run-in with the law. He previously spent five years in jail for auto title fraud. He was transferred to a maximum security prison in 2016 after getting caught with a contraband cell phone in prison.
Drita D'Avanzo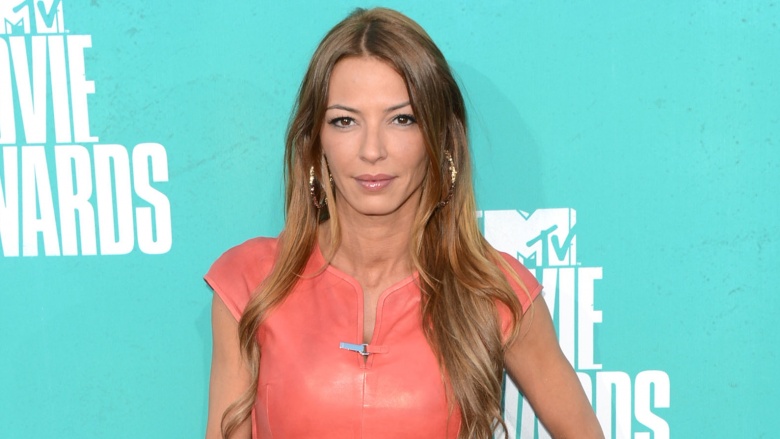 Getty Images
With a show like Mob Wives, it's hard to predict which cast member might be the most dangerous. Many of them have been caught pulling some pretty wild stunts. The most absurd may be an incident in February 2016 in which Drita D'Avanzo was arrested for allegedly assaulting her Staten Island neighbor.
According to TMZ, D'Avanzo initially had words with a neighbor who had allegedly gotten sick of D'Avanzo's husband, Lee, using her parking space. Somewhere along the way, the fight grew so heated that D'Avanzo threw punches at the neighbor, later identified as Mary Bratti. The neighbor told TMZ that she suffered a minor concussion from the beatdown and that Lee, a convicted criminal, had been harassing her ever since. At this point, cue the Sopranos theme song already.