The Real Reason Madison Beer Is So Famous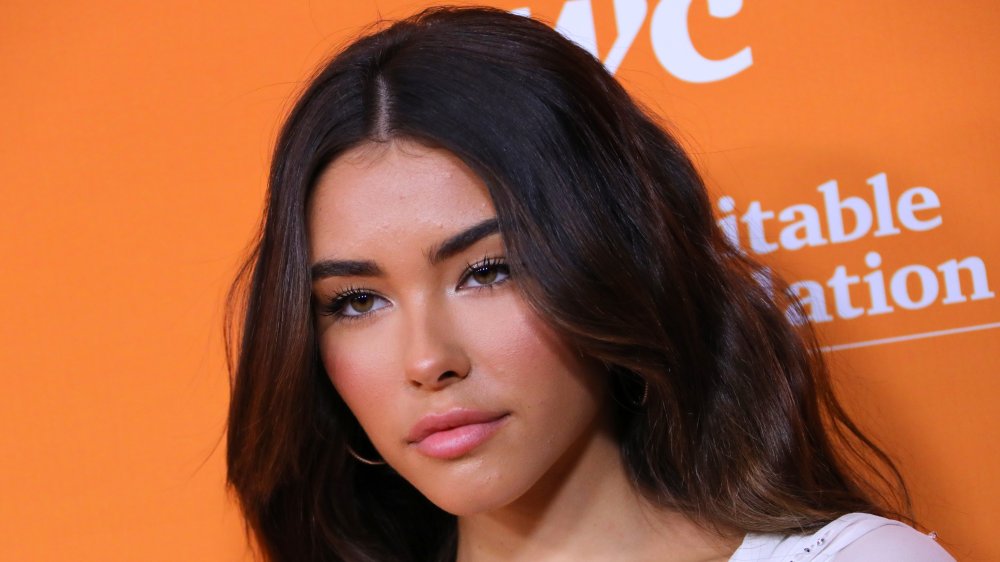 Jc Olivera/Getty Images
At just 20-years-old, Madison Beer has already reached a point in her career where she's amassed millions of followers. For someone who has yet to even release a debut studio album, that's a lot of fans. "Hopefully, they'll be patient with me," Beer mused to PRIDE during an interview in 2019. "They've been patient for six years."
The New York native was plucked from obscurity by Justin Bieber, who tweeted the then-13-year-old's cover of Etta James' "At Last." Next thing Beer knew, she was signed to Biebs' manager, Scooter Braun. "I'm not a fan of those songs now," Beer said of her early work in an interview with the Evening Standard. "They wanted me to be very pop, very Disney queen. I was really young, I didn't know the industry. I felt trapped for a long time." Unfortunately for the crooner, things didn't really work out as planned and she was dropped by Braun in 2016. "Out of nowhere, it was all gone," Beer dished to Build LDN. "No more Scooter, no more Justin, no more labels. Not even my lawyer was the same. Everyone left me, everyone gave up."
So, how did the "Hurts Like Hell" singer bounce back so successfully? We did some digging and here is the real reason why Madison Beer is so famous.
She knows how to connect with her fans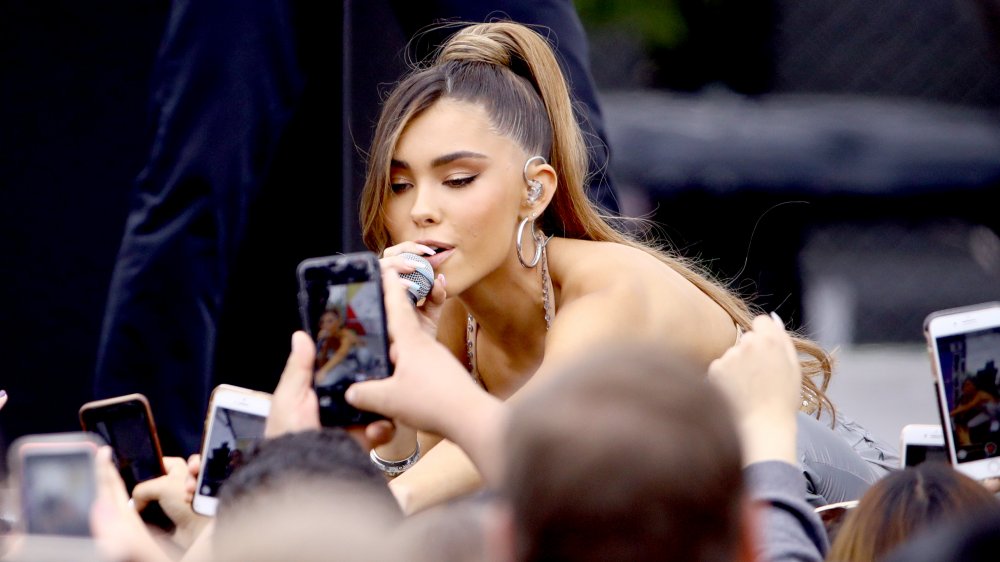 Rich Fury/Getty Images
When Madison Beer was ditched by her manager with seemingly nowhere to go professionally, she decided to put her focus on building something else: her fan base. As she explained to Elite Daily, "No one believed in me anymore ... I wasn't well." So, instead of searching for a label in a panic, the songstress decided to focus on "being on Instagram" – and it seems like Beer made the right choice. As the Evening Standard notes, "The visual world of Instagram is a habitat that suits her. She's so physically flawless that even up close she resembles a CGI rendering of a pop star."
As Beer's follower count grew, so did interest in her music which she has been releasing slowly, single by single. She credits social media for being such an amazing platform to get it out there, too. "It's incredible that we live in such a dope age where, literally, with the click of a button, I can reach 13 million people," the starlet gushed to Elite Daily.
Beer is also quick praise her fans any chance she gets as they've loyally stuck with her through thick and thin. "I think being recognized at such a young age, they were so young at the time as well," she told V Magazine, adding, "We really grew up together and we've all learned a lot about ourselves and about each other over the years."
She rolls with the right crowd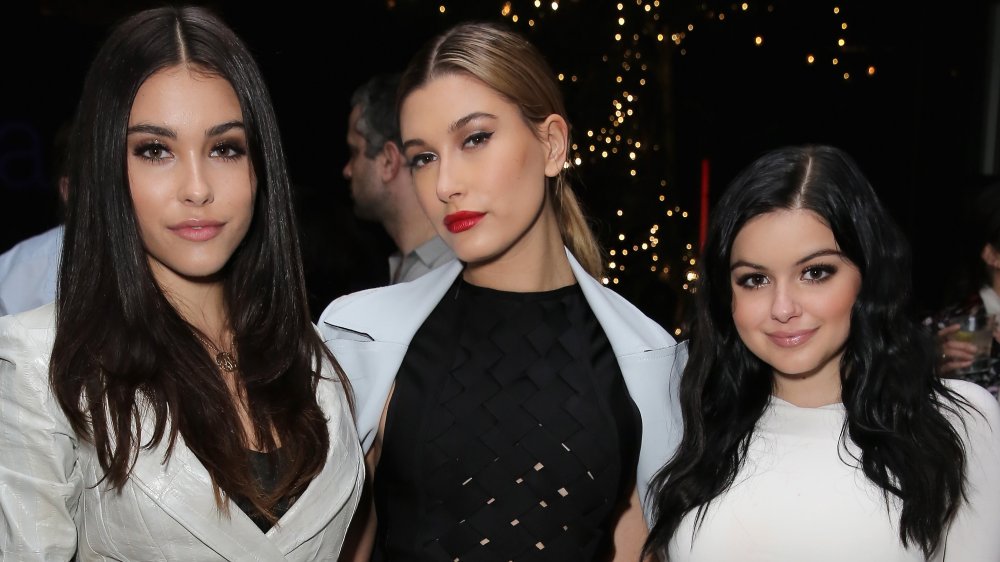 Rachel Murray/Getty Images
If anyone knows how to network, it's Madison Beer. Her Instagram is a buffet for those looking for celebrity sightings. Photos of Beer posing alongside the likes of Winnie Harlow, Khalid, and Sophia Richie, to name a few, are the total norm. It also certainly helps that she's still close with her mentor who discovered her in the first place. "He's gone through a lot," Beer affectionately spoke about Justin Beiber and his wife, Hailey Baldwin to Elite Daily. "He has a great f**king girl that is such a good support system to him."
It's not just the Biebs that Beer can call her pal, however, as she's known to rub elbows with the Kardashian-Jenners, too. Although she had an alleged tiff with Kylie Jenner back in 2017 over a makeup palette (of all things), the two are close nowadays. Of the youngest Kar-Jenner, the "Dead" crooner revealed to Elite Daily that she will "defend her to the grave." It appears that Beer is also cool with Kylie's sister, Kendall, which is interesting considering that the singer has been romantically linked to the model's ex, NBA star Blake Griffin. 
Seeing as how the singer has a new album coming out soon and has been popping up at more and more high profile events, it's looks like Madison Beer has a long career ahead of her.