Alex Martin: What Whoopi Goldberg's Daughter Is Doing Now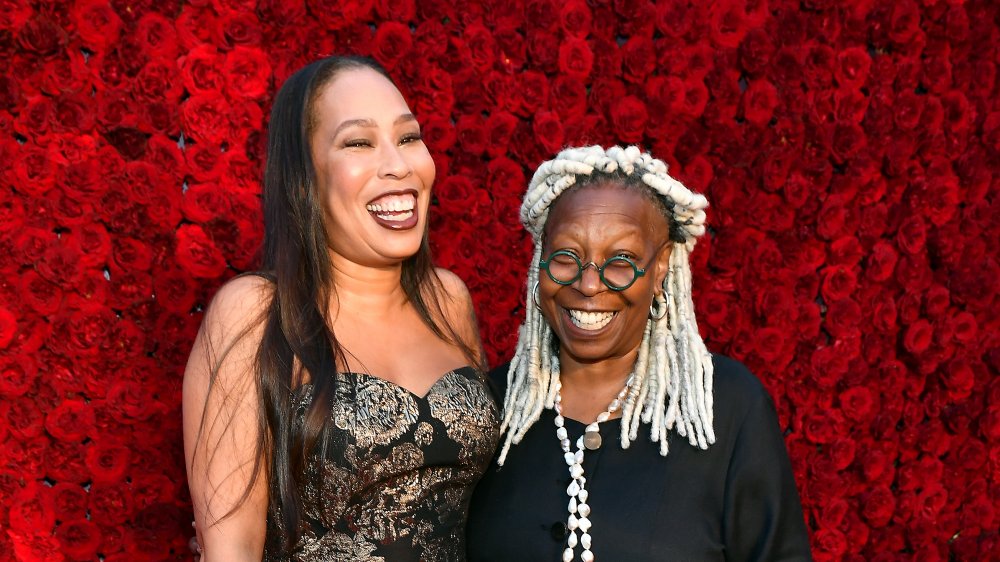 Paras Griffin/Getty Images
We may receive a commission on purchases made from links.
Whoopi Goldberg is many things: an EGOT-winning actress, the moderator of The View, a best-selling author, a comedian, and a mother. That's right – what you may not know about Whoopi Goldberg is that she has one daughter, Alexandra "Alex" Martin Dean, who's now 46 years old. When she was younger, Martin appeared in two of her mom's biggest movies The Color Purple and Sister Act 2: Back in the Habit, according to IMDb. More recently, she followed in her mother's footsteps and guest-hosted The View on more than one occasion. There's another major way she's taking after Goldberg: Martin is now a mom of her own — and a grandma too.
Whoopi Goldberg and her daughter couldn't be closer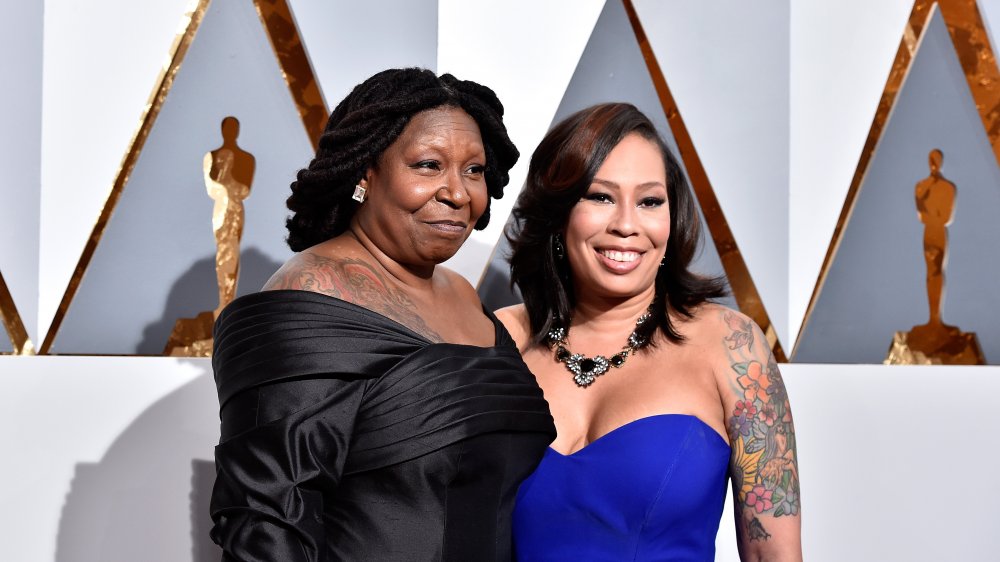 Kevork Djansezian/Getty Images
At age 18 in 1973, Whoopi Goldberg gave birth to Alexandra Martin, according to Good Housekeeping, with her former drug counselor and husband, Alvin Martin. The couple reportedly split a few years later in 1979. Just like her mom, Martin gave birth at a young age, welcoming her first child at 16. Now, she's a mother of three to Amarah, Mason, and Jerzey. According to Page Six, Goldberg told guests at Martin's 40th birthday party in 2014, "Alex is a better mother to her three kids than I ever was."
Their family has continued to grow and Goldberg talked about becoming a great-grandmother on The Tonight Show Starring Jimmy Fallon back in 2014. "I had just gotten into the groove of being a grandmother... Then this girl came and said she and her man were having a baby and I wanted to wring her neck," she recalled of her granddaughter. Although Martin was flustered by becoming a grandma herself, Goldberg joked to Fallon, "I whispered in her ear, 'I got no sympathy for you. You made me a grandmother when I was 33, b****.'"
During a mother-daughter appearance on The Wendy Williams Show in 2015, Martin revealed she and her mom "talk multiple times a day." She talks to Goldberg about almost everything, but the comedian jumped in to clarify, "Some thing I don't want to know. She's married, too bad... If he's mad, she's mad, that's not for me." Despite that teasing, it's easy to see just how close the two are from their on-screen dynamic.
For the record, Martin has been married three times...to the same man, Bernard Dean. On Wendy Williams, Martin explained that she and Dean eloped when she was 20, threw another wedding later, and then got remarried for a third time after getting divorced.
Alex Martin starred in her own reality show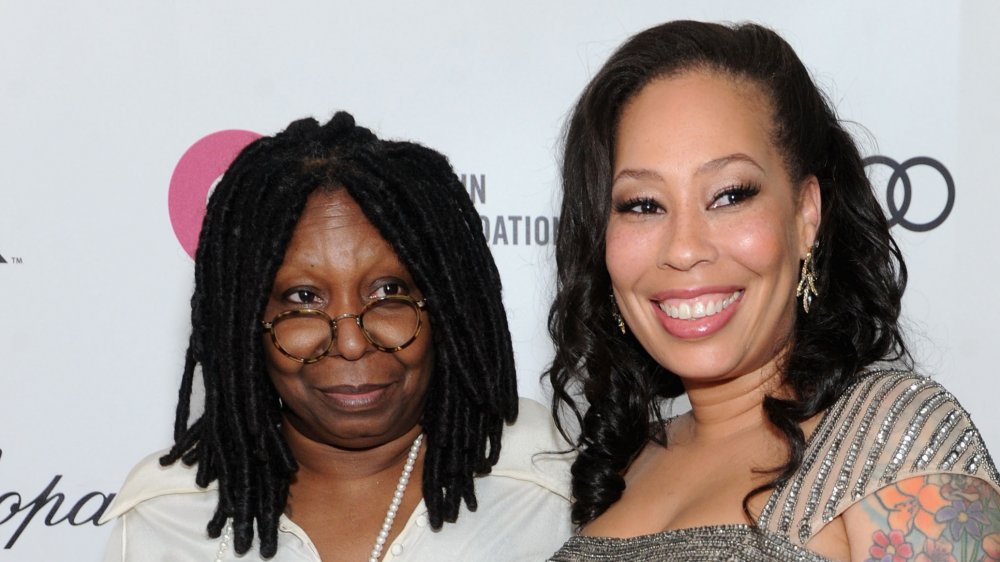 Jamie Mccarthy/Getty Images
Back in 2015, Alexandra Martin starred in a reality show called According to Alex, which was executive-produced by Whoopi Goldberg. Per the description on Prime Video (where you can watch it with a BET+ subscription), the six-episode series focused on giving fans "an inside look into Alex Martin Dean's life as she focuses on reinventing herself." An old commercial for the show describes Martin as "a daughter, a mother, a lover, and a boss." She teamed up with her best friend and According to Alex co-star Leisa Rachal to started a business called Nail Buzz, where customers could get pampered and drink at the same time.
During a promotional appearance on The View alongside her mom in October 2015, Martin explained how the show differed from other reality series: "We actually like each other. We're not about back-biting and b****-slapping and 'I hate you'... It's not that kind of salacious [show]... It's a real reality show."
While it's been a few years since Martin's reality show went off the air, she's continued to be by her mom's side for red carpets and other big events. For instance, Martin threw Goldberg a fancy 64th birthday party in November with famous friends and family, according to Closer Weekly. No matter what, family clearly comes first for Goldberg and Martin.