YouTuber Jason Nash's Favorite Prank Might Surprise You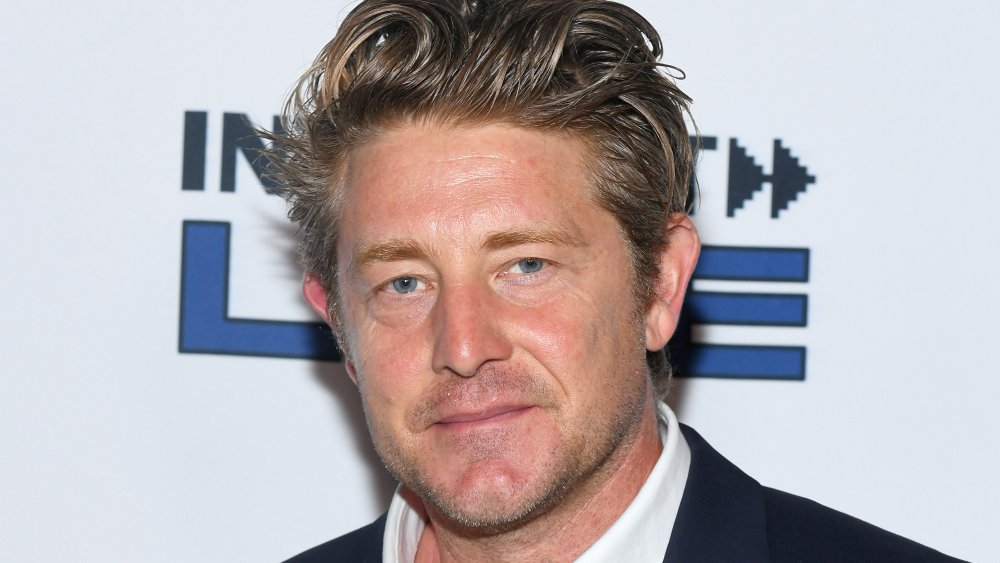 Noam Galai/Getty Images
Jason Nash first rose to stardom with his hilarious Vine channel. Since Vine is now defunct, Nash, a stand-up comedian, shares most of his antics on YouTube. His more than 2.4 million subscribers get to see him do hilarious stunts with other members of the famous Vlog Squad that run the gamut from confronting his internet bully to ruining fellow vlogger and squad member David Dobrik's Tesla with excessive "Christmas decorations." Ouch!
Nash actually got his start long before Vine or David Dobrik were household names. The funnyman, who once had a job answering phones for Saturday Night Live, was a semi-finalist on Last Comic Standing in 2010. 
He found his true calling, however, on YouTube, where the streaming platform allows him to fully extend a behind-the-scenes look at his life to his audience. "People really connect with that kind of stuff," told Insider, adding, "To me, it's the ideal bridge of comedy because it is real life too. It's our real lives with comedy mixed in, and that's my favorite stuff."
And what happens when real life mixes with comedy? Pranks — and lots of them. Of course, Nash and the Vlog Squad are notorious for setting each other up to take hilarious falls, and it just might surprise you to learn that his favorite one of all time was when the tables turned on him. 
The prank that 'defined' Jason Nash's friendship with David Dobrik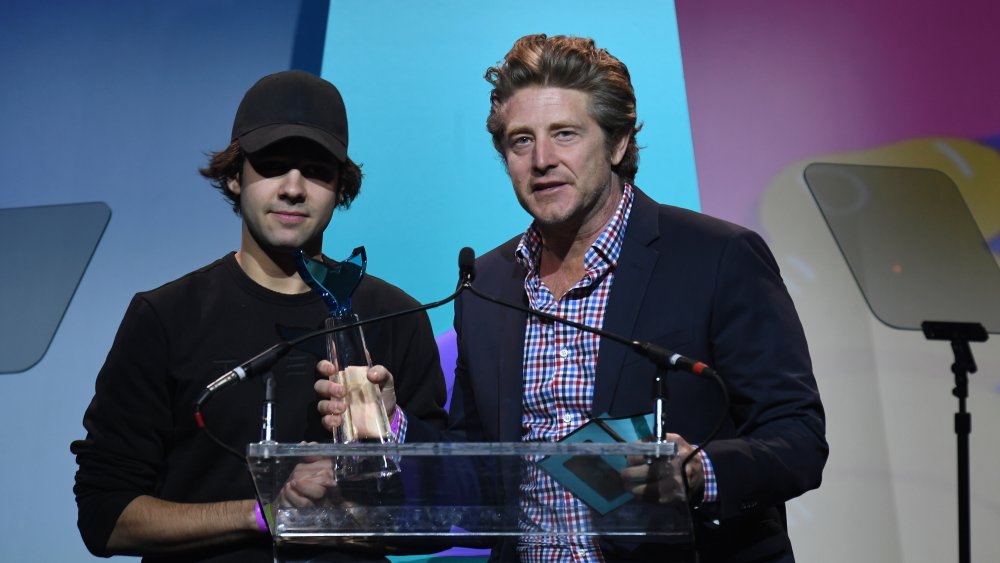 Dave Kotinsky/Getty Images
Millions of subscribers tune in daily to see Jason Nash and Vlog Squad leader David Dobrik play hilarious pranks on strangers and even each other. With so much hilarity going on, you'd think it'd be hard for Nash to find a favorite prank, but he recently dished to Life and Style about the one that was the "most defining moment" of his friendship with Dobrik. 
Nash claimed that before he set out on a hard-earned vacation to Hawaii, Dobrik asked, "Do I have permission to come shoot you with a paintball gun in Hawaii, on your vacation?" Ever the entertainer, Nash agreed, but he didn't think Dobrik would be able to find him, claiming, "He knew I was in Maui, but he didn't know where." The resourceful Dobrik used Nash's Snapchat to track him down to his hotel, where Nash said he got a phone call from a woman saying there was some free Under Armour gear for him. Immediately, he knew Dobrik was en route. Moments later, there was a knock at the door and Nash was assailed with a hail of paintball fire. 
Nash's favorite part of the prank, however, came when he asked Dobrik to join him for dinner after the paintball blast, and Dobrik said he had to decline to hop a plane back home. "That just defines our friendship," Nash said, adding, "Which is really just about the jokes, and the content and getting something really great." 
It's not surprising that Nash is willing to put it all on the line for his comedy, considering who he cites as his inspiration in the biz... 
Jason Nash thinks Howard Stern rules them all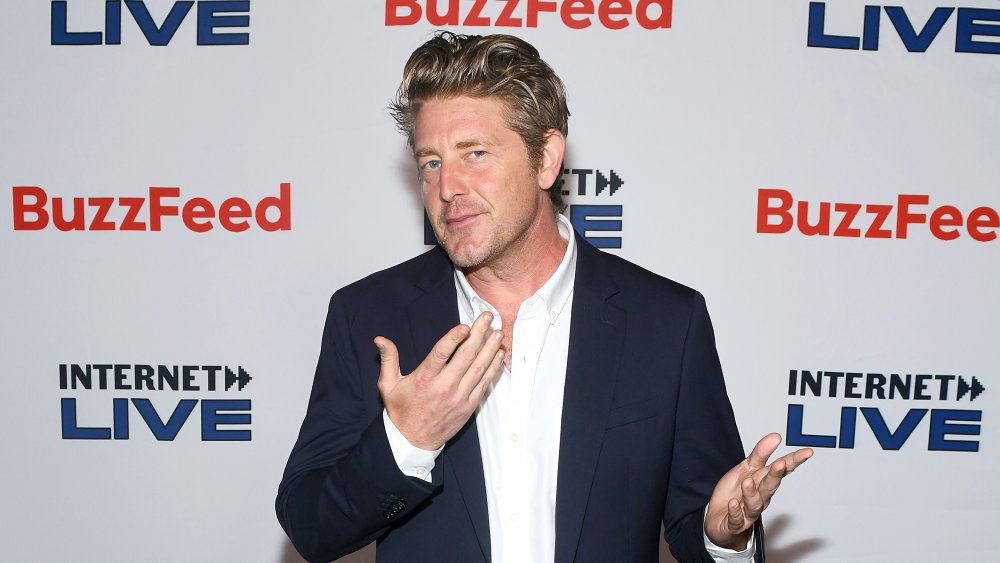 Noam Galai/Getty Images
As a long-time stand-up comedian and international YouTube sensation, Jason Nash knows a thing or two about what's funny. He dished about his favorite comedians, who include Dave Chappelle and Norm Macdonald, in a recent interview on Under the Influence with Tom Ward. Nash told Ward he got to know Macdonald personally when he was working as "a receptionist" on Saturday Night Live, and the "Weekend Update" anchor — who Nash dubbed "the funniest man on Earth" — ended up taking a shine to him. Nash said that Macdonald "loved to just embarrass [him]," but he also taught him everything he knows about jokes. 
But even with a comedy legend like Macdonald as an apparent mentor, Nash still thinks shock jock Howard Stern is "greater than all [comedians]." He told Ward, "Well, to do a four-hour show every day and be that funny...I don't know how...he's a phenom." Nash added, "The thing I love about Howard is that he...just keeps evolving."
Perhaps that same trait is part of what keeps the 46-year-old Nash still relevant after all these years too.