This Is How Much Billie Eilish Is Actually Worth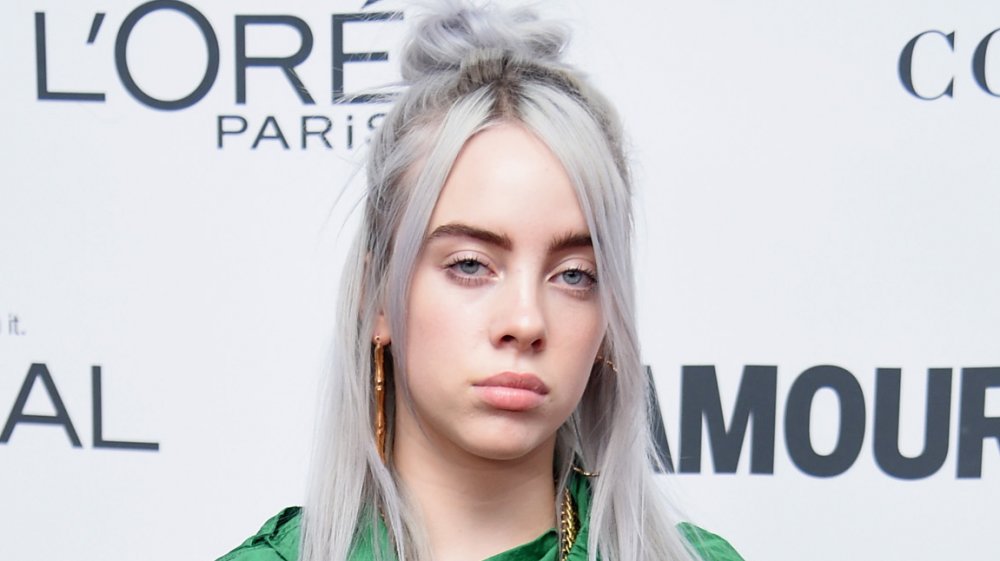 Dimitrios Kambouris/Getty Images
Billie Eilish may be a teenage sensation who dabbles in controversial music, but there's a good chance that you don't actually know the truth about this Grammy-nominated artist, who happens to be a millionaire thanks to her stunning transformation into a music industry leader.
With a career that unexpectedly took off when she was just 13 years old, Eilish has already experienced a whirlwind of high-profile accomplishments. In the span of just a few years, "Billie has released her debut EP (2017's sullenly-named don't smile at me), racked up a billion streams on Spotify, collaborated with Khalid and Vince Staples, performed on Ellen in a "BILLIE"-print tracksuit, toured the world, gotten her driver's license, and nearly completed the Invisalign process," reported Fader. She also thrilled fans and critics with her first album, When We All Fall Asleep Where Do We Go?, which debuted in March 2019. Not a bad start for the "Bad Guys" crooner. 
All of these feats have helped Eilish bring in the kind of money that most teens could never imagine making. Do you personally know any kids worth an estimated $8 million? (Do you personally know anyone with that kind of cheddar? If so, can you introduce us?) The point is: Eilish celebrated her 18th birthday in December 2019, and she could already retire. Let's take a closer look at how much this "Ocean Eyes" superstar is really worth.
Billie Eilish's fortune changed drastically in 2019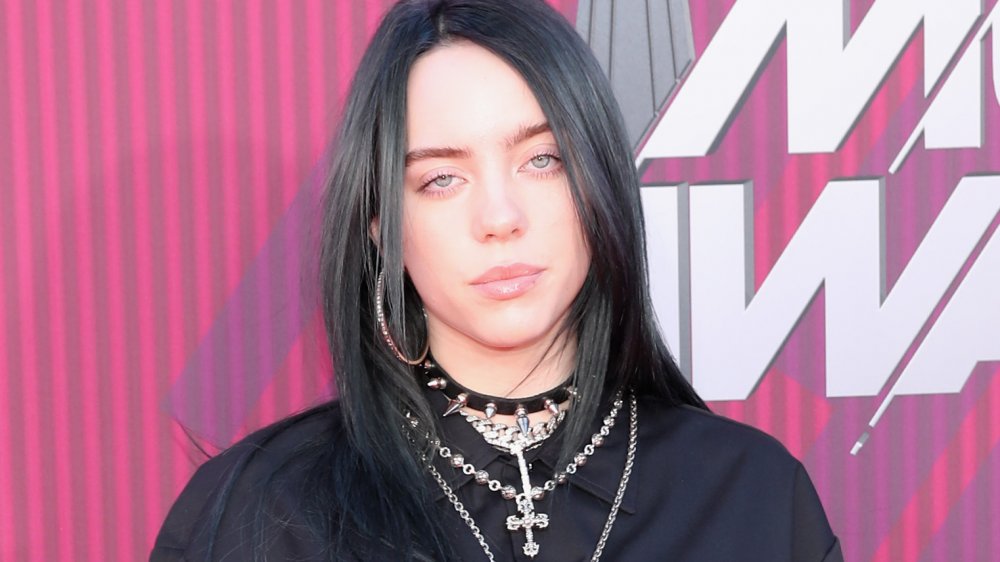 Rich Polk/Getty Images
Billie Eilish had a big year in 2019. Not only did she continue to evolve as a musician, but she also signed a number of lucrative deals, including one that made her wealth skyrocket. According to Celebrity Net Worth, the style-savvy Eilish launched a clothing line with famed artist (and director of a handful of her videos) Takashi Murakami in April 2019. She debuted another clothing line with Freak City in July 2019, and she also popped up in Adobe Creative Cloud ads and a Calvin Klein campaign. While those collaborations surely brought in their fair share of dough, the deal Eilish inked late in the year launched her finances into another orbit.
Eilish reportedly teamed up with Apple TV+ for a documentary about her life ... to the tune of a cool $25 million. "The film, which has already been shot, was produced in collaboration with Eilish's label, Interscope Records, for a budget that one source pegged at between $1 million and $2 million," reported Billboard. "It is expected to follow the [then] 17-year-old singer-songwriter following the release of her debut album..." While that does sound interesting, fans might be thirsting for a sequel now that Apple Music's 2019 artist of the year is a whole heck of a lot richer.