Chaka Khan, Sister Enter Rehab For Prescription Pill Addiction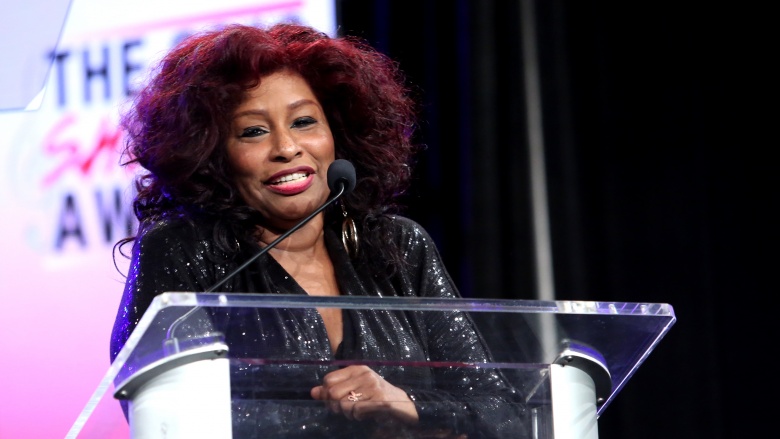 Getty Images
Chaka Khan has entered rehab to treat an addiction to prescription pain medication, a rep for the singer confirmed over the weekend to The Modesto Bee. "[Khan has] voluntarily entered the program to get healthy and stay that way," the rep said.
The Associated Press confirmed that Khan's sister, Yvonne Stevens (aka Taka Boom), also entered rehab for the same addiction. "[We] agreed we would take this journey together and support each other through the recovery," Khan said in a statement. She said their decision to seek treatment was catalyzed by the recent death of close friend, Prince, who died of an opiate overdose in April 2016. "The tragic death of Prince has had us both rethinking and reevaluating our lives and priorities," Khan said. "We knew it was time to take action to save our lives. My sister and I would like to thank everyone for their support, love and prayers."
Due to rehab, Khan canceled a performance at the California State Fair on July 11, 2016. The remainder of her performances in July have also been shelved. "Unfortunately, I will miss concert appearances over the summer," she told the Associated Press. "However, it's vital that I put my health and well-being first. I know that I am disappointing some of my fans, but I also know they would want me to recover and be well and healthy."
"We are extremely disappointed Chaka Khan canceled because we knew how much the community was looking forward to it, yet at the same time we wish her the best in her health and full recovery," State Fair spokeswoman Adrenna Alkhas told The Modesto Bee.
Khan, 63, will be able to resume performing in August 2016, according to the Associated Press.
A 10-time Grammy winner best known for her hit single "I'm Every Woman," Khan has battled drug and alcohol addiction for years. She's been in rehab multiple times, according to Us Weekly.