Where Does Maci Bookout Live And How Big Is Her House?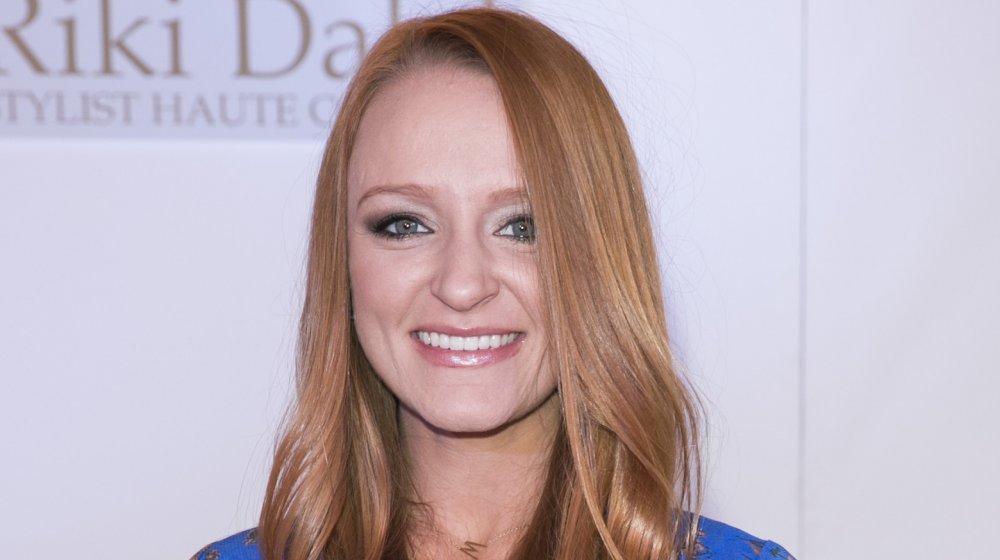 John Phillips/Getty Images
MTV's Teen Mom OG star and 16 & Pregnant alum Maci Bookout's life didn't start out on a lavish note. She grew up in Chattanooga, Tenn. and joined her high school's cheerleading squad. In short, Bookout's life was relatively average before she became pregnant at 16 with her son, Bentley Edwards. After Bentley's arrival in October 2008, the reality star moved in with her son's father, Ryan Edwards, and his parents helped them rent a small apartment. The digs weren't glamorous, but they were doable and gave Bookout her first taste of independence, which was broadcast for the world via 16 & Pregnant.
When the young couple's relationship fell apart, Bookout moved in with her parents, until she met new boyfriend Kyle King and decided to buy a house with him. After just four months living together, they parted ways after Bookout caught him allegedly cheating. Ouch! Back to square one. This time, mama decided to shack up with some pals in a home she nicknamed the "treehouse," per Cafe Mom. Although that living situation seemed fun, Bookout moved on after meeting her current husband, Taylor McKinney. The pad these two purchased is worlds away from this teen mom's modest roots. 
Curious to see what Teen Mom OG money can buy? Here's everything you need to know about Bookout's teen mom transformation.
Maci Bookout has expensive taste
According to The Blast, Maci Bookout plopped down $615,843 for a 4-bed, 3.5-bath 3,500 sq. ft home on a 6.87-acre spot at the base of White Oak Mountain in her native Tennessee in 2018. The property is reportedly located in the woods, surrounded by mountains and lots of wildlife, and it features a gorgeous in-ground pool. Not too shabby for a once struggling teenager, no?
In more good news: Bookout was able to sell her old 5-bed, 3-bath home in Ooltewah, Tenn. for more than the asking price, raking in close to $370,000 after buying it with her husband for $329,990 in 2016, according to In Touch Weekly. 
As for why the couple decided to move, Bookout revealed on Teen Mom 2 star Kailyn Lowry's podcast, Coffee Convos, that the decision "randomly" came "out of nowhere" following a serendipitous series of events. So here's what happened: After buying land on which to build a house, Bookout and Taylor McKinney scouted homes in the area for design inspiration, not expecting to come across their current property. The fell in "love" with the property and decided to buy it, saving the aforementioned parcel of land as an investment. 
We're not real estate gurus, but it sounds like these parents got the best of both worlds. But wait a second...
How does Maci Bookout afford her fancy digs?
Considering Maci Bookout was your average high schooler prior to landing a gig on 16 & Pregnant and then Teen Mom OG, it's fair to wonder how she affords her luxurious home. According to Celebrity Net Worth, Bookout's financial worth is only about $10,000. Does that figure sound fishy to you? Let's crunch some numbers and find out how she really makes her money.
According to Radar Online, Bookout supposedly brought in $25,000 per episode during Teen Mom OG Season 6. She's also made money off her clothing line, Things That Matter, as well as her book sales. This mama's 2015 book, Bulletproof, made the No. 9 spot on The New York Times best-seller e-book nonfiction list, reported MTV. That's impressive, right? Sure, but we can't ignore Bookout's troubled financial history. She was reportedly whacked with a $12,000 tax lien in 2017 and had supposedly accrued $80,000 in federal tax debt.
We're not sure why Bookout ran amok with the IRS, but she was apparently able to get her act together to buy her family's beautiful new home. Good for you, mama! If you do want to hear about someone who wasn't able to secure the same financial freedom, look no further than Bookout's troubled ex, Ryan Edwards.