Joe Perry 'Stable' After Collapsing During Concert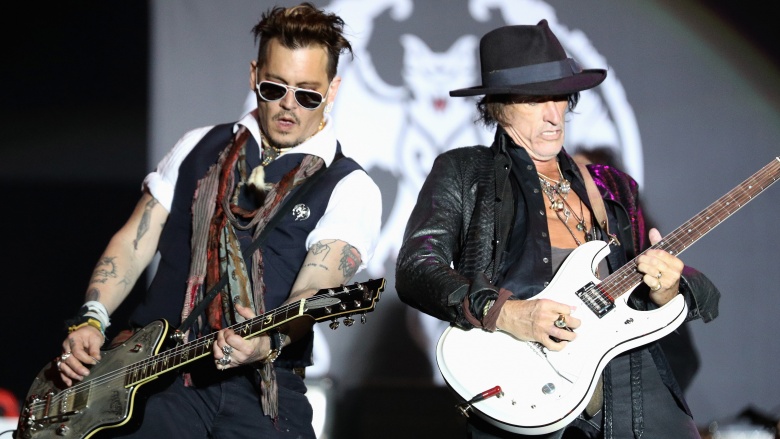 Getty Images
Joe Perry is reportedly in stable condition after stumbling off the stage during a Hollywood Vampires concert in Brooklyn, NY on July 10, 2016.
According to the The New York Times, the 65-year-old guitarist looked ill immediately after the group, which includes actor Johnny Depp and singer Alice Cooper, took the stage at the Ford Amphitheater at Coney Island Boardwalk. "He had to sit on drum kit and then went behind a small wall and passed out," a fan wrote on Instagram (via the Times). "FDNY and NYPD carried him off quickly."
"He wasn't looking well, he swaggered offstage," another fan told the Times. "I saw Johnny Depp mouth 'Joe' to Alice Cooper. I'm just praying he's O.K."
The incident reportedly took place around 9:40 p.m. during the second song of the band's set, reported NBC News. The Hollywood Vampires, formed in 2015, perform covers of 1970's rock 'n roll hits.
Perry, who is one of the original members of the band Aerosmith, was taken to Coney Island Hospital for treatment. A spokesman for the hospital told the Times that Perry was in stable condition. A statement was also released through Perry's Twitter: "Thanks to all of the fans reaching out and asking about Joe. He is stable right now, with family and is under the best care." Perry was later transferred to Columbia Presbyterian Hospital in Manhattan, according to Billboard.
The band said its guitarist was "stable and resting," tweeting, "His brother Vampires and fans wish him a speedy recovery."