The Truth About Jacob Elordi's Ex-Girlfriend, Joey King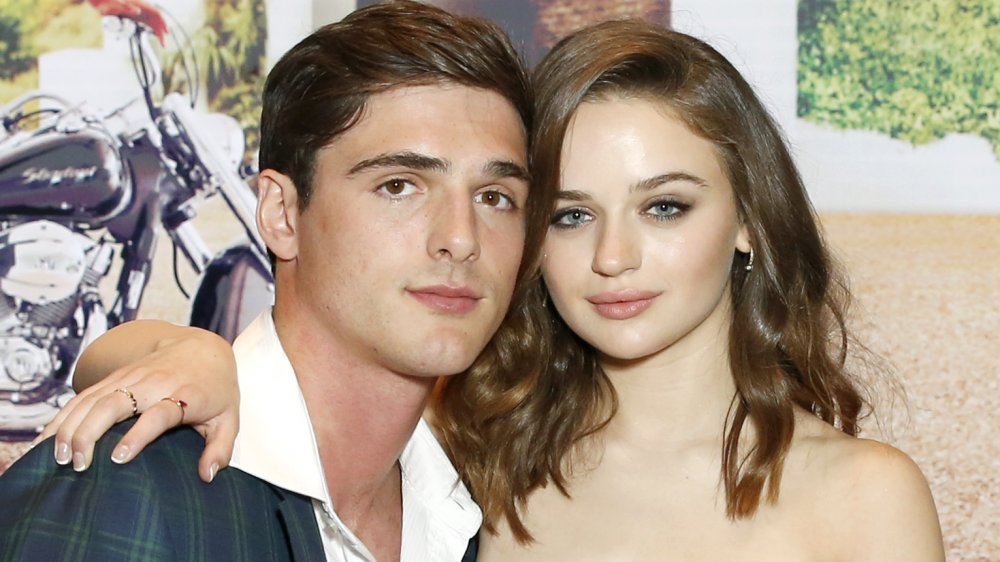 Rachel Murray/Getty Images
Euphoria star Jacob Elordi's love life is often the focus of speculation, including the rumored romance he has with his co-star, Zendaya, who plays "Rue" on the show. Elordi finally clarified the nature of their relationship in November 2019, telling GQ Australia that Zendaya is like his "sister." (Can you say friend-zoned?) If you do want to discuss a colleague who definitely did spark Elordi's romantic interest, look no further than Joey King, who starred alongside the actor in The Kissing Booth franchise on Netflix. The pair's relationship timeline is murky, but these two supposedly started dating in 2017, after meeting on set. 
"I thought he was very cute when we first met, but it started as a friendship," King told Bello magazine. Elordi plays Noah Flynn, the love interest of King's character, Elle Evans. "...I started to realize, 'Hey, I think I kind of like this person!' It was such an interesting experience meeting your boyfriend on set because you spend so much time together and become so close so fast." However, by the time The Kissing Booth 2 began filming in 2019, the real-life romance was no more. That split was tough for King, who told Refinery29, "...when you're going through something and the world wants to go through it with you or [wants] to get every piece of detail from you about it, it's really difficult."
Of course, there's much more to King than just a breakup with a boy. Let's take a closer look at what makes Joey King tick.
Acting runs in Joey King's family
The Kissing Booth isn't the only notable acting credit on Joey King's resume. She's been in the acting game since she was just 6 years old, first starring in commercials and then playing Adam Sandler's daughter in 2007's Reign Over Me. Past work includes Ramona and Beezus, White House Down, and the TV series The Act. In the latter, King's portrayal of convicted murderer Gypsy Rose Blanchard garnered her first Emmy nomination in 2019. But as it turns out, Joey isn't the only successful actor in her family. 
Her big sister, Hunter King, has starred on The Young and the Restless since 2012. Hunter snagged two Emmy awards for her role as Summer Newman on the soap opera. "We're like best friends. We don't really fight ever," Joey told Entertainment Weekly. In fact, Hunter reportedly helped Joey get through the breakup with Jacob Elordi. When the going got tough, "All you can really do at that point is shut your phone off and crawl into your sister's bed and watch Friends with her," Joey told Refinery 29.
These two got the opportunity to bond over something more positive in 2019, when Joey snagged a cameo on Life in Pieces, a show Hunter starred on until its conclusion later that year. Joey told Entertainment Weekly that "nothing is better than being around family and enjoying yourself and doing what you love." She added, "Hunter and I wanna work together more, so put us in your s**t."
Joey King is a total professional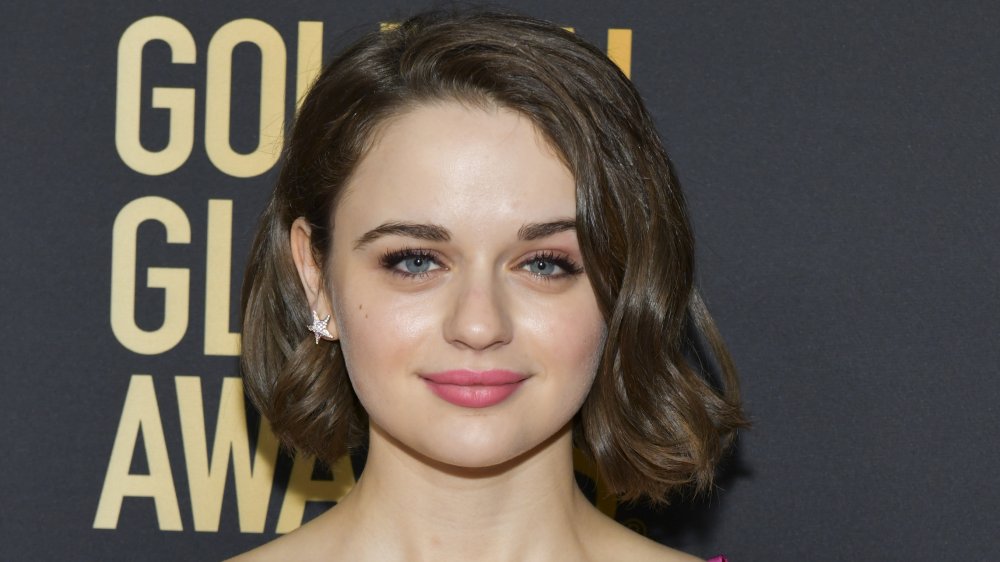 Rodin Eckenroth/Getty Images
Joey King's past relationship with former co-star Jacob Elordi highlighted an important detail about her personality. Consider this: King had to continue working with her ex while filming The Kissing Booth 2, and she had to make audiences believe that he was her love interest on screen. She handled all that potential awkwardness like a total professional. 
King tried to explain the personal and professional dynamic on the MOOD with Lauren Elizabeth podcast. "Making those sacrifices was totally worth it," King said, emphasizing that she is "very much a frickin' huge fan of The Kissing Booth ... how it resonated with the world, it resonated with me." She didn't want her personal life to jeopardize that feeling. King noted that she "grew as a person" as a result of that complex situation and insisted that filming love scenes with Elordi was "fine" and "good." 
Wow, talk about taking the high road, considering King could have refused to shoot scenes with her co-star as these other actors did.