Why Bill Hader & Rachel Bilson Turned Heads At The 2020 Golden Globes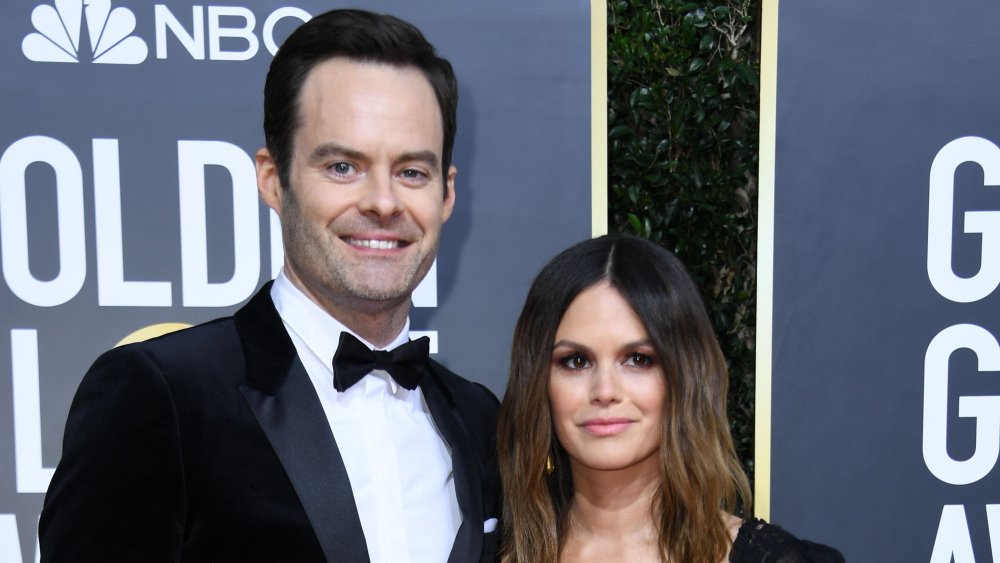 Valerie Macon/Getty Images
Comedian Bill Hader and actress Rachel Bilson sparked dating rumors when the couple was spotted in the Saturday Night Live alum's hometown of Oklahoma during the 2019 holidays, but they made it red carpet official at the 2020 Golden Globe Awards on Jan. 5, 2020. The glamorous duo held hands in front of all those cameras, making it crystal clear that love is in the air.
This pairing might seem like it came out of nowhere, but these two do have some history. They were co-stars in the 2013 movie The To Do List.
Both Hader and Bilson have been married before. Hader split from writer and director Maggie Carey in July 2017. They have three daughters. Bilson broke up with actor Hayden Christensen in September 2017, and they have one daughter together. Of course, there are plenty of questions about these low-key lovebirds and how their romance came to fruition. We'll try our best to fill in the blanks after the jump.
The single parent dating scene was rough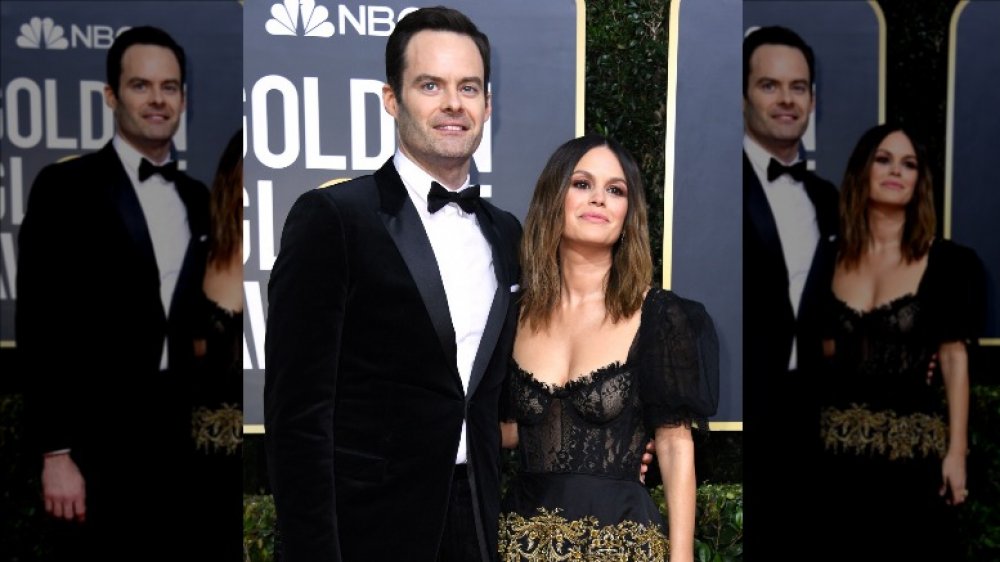 Frazer Harrison/Getty Images
As a best actor nominee for his work in Netflix's Barry, the 2020 Golden Globe Awards marked a big night for Bill Hader, meaning this was also a big night to debut a plus-one. Rachel Bilson holding his hand on the red carpet makes this duo our new favorite couple to ship. 
As for the relationship timeline, the pair reportedly became acquainted while co-starring in 2013's The To Do List. Ironically, that film was written and directed by Hader's wife of 11 years, Maggie Carey. Carey and Hader broke up in July 2017. Bilson and Hayden Christensen split a few months later, but don't let the timing make you suspicious. The O.C. star was apparently single for a while after her breakup, possibly because it was hard for the actor to date as a mom. "I was talking to this guy a few months back. Anytime I would bring my daughter up, [he] would never pursue the question or ask more about her," she revealed on the Viall Files podcast in July 2019. "It was a red flag because anyone that you're going to get involved with, if you have a kid, they have to be all about the kid."
Hader could probably relate to Bilson's struggle. He reportedly cried while talking about his three daughters during an interview with Variety in 2019. "I think I saw my kids a total of five days all summer," he said, discussing the challenges of balancing work with visits. "It was terrible."
This is kind of awkward...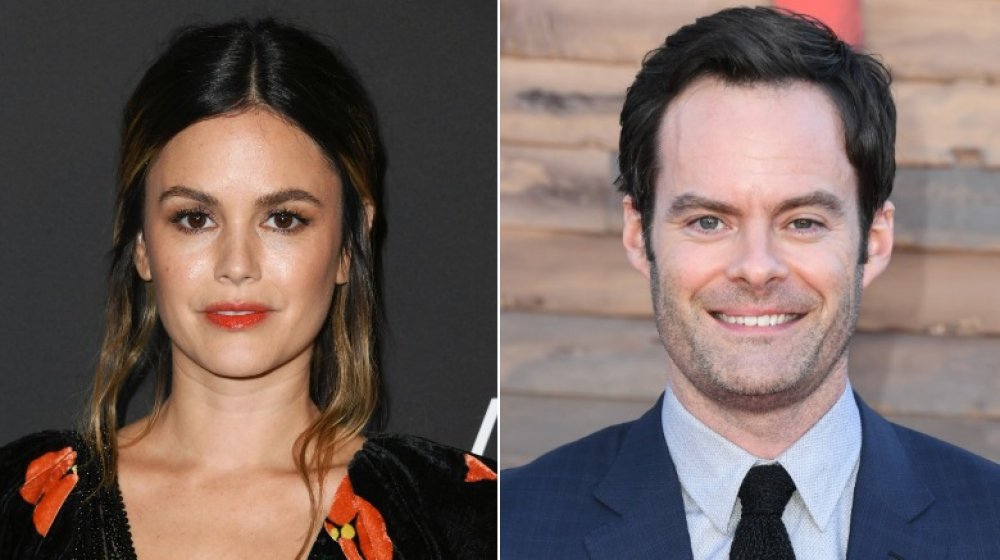 Jon Kopaloff/Getty Images
Now that Rachel Bilson and Bill Hader are decidedly an item, it's hard to ignore that sex scene they shared in The To Do List way back in 2013. The whole thing is kind of uncomfortable because Hader's then-wife, Maggie Carey, directed her husband's romantic encounter with Bilson in the film. 
During a Newsday Q&A about the movie in 2013, an interviewer quipped that it was "nice" of Carey to write a sex scene between Hader and Bilson. Hader responded "Yes, well, you may've noticed, there was no kissing. We never kissed." In another discussion with USA Today, Hader made fun of the situation, noting that he wasn't "the hot guy in the movie. You get to have sex with Rachel Bilson but it's a mercy situation.'" 
Talk about awkward. Maybe these two joke about these quotes now that they're a couple, or perhaps they pretend like it never happened. Either way, Hader and Bilson aren't the first movie couple to materialize in real life.