Craig Morgan's Son Found Dead After Tragic Accident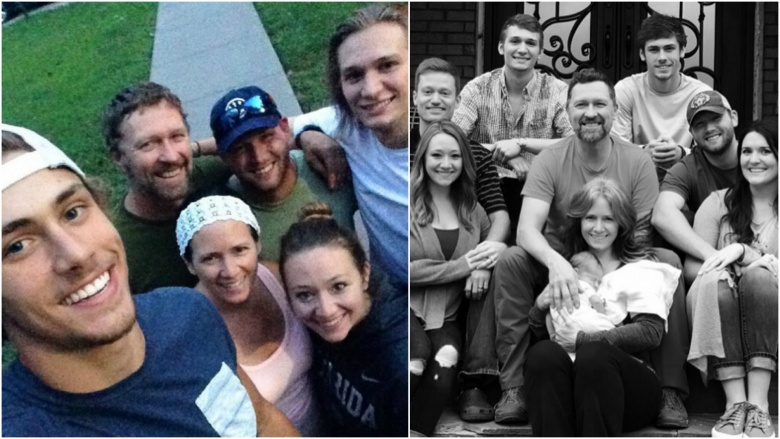 People magazine reported that Jerry Greer, the 19-year-old son of country singer Craig Morgan, was found dead on the evening of July 11, 2016, just over 24 hours after he went missing while tubing with friends on Kentucky Lake in Humphreys County, Tenn.
"It is with deep sadness that I am confirming the passing of Jerry Greer, son of country music entertainer Craig Morgan and wife Karen Greer," a rep for Morgan, 51, said. "The Humphreys County, Tennessee Sheriff's Department recovered his body this evening after a search that began Sunday [July 10, 2016] following a boating accident on Kentucky Lake in Tennessee. A 2016 graduate of Dickson County High School, Jerry planned to play football for Marshall University in the fall."
"The family is grateful for the outpouring of support and requests prayers at this time as they privately mourn this terrible loss," the statement said. "Jerry is survived by parents Craig and Karen Greer, sister Aly Beaird and brother-in-law Ryan Beaird, brother Kyle Greer and fiancée Chelsea Rogers and brother Wyatt Greer."
According to People, Greer—whose body was found in the water—was tubing with his friends on Sunday afternoon when he suddenly fell into the lake and disappeared. "It was just as simple as hitting a wave and turning over and not coming back up," police said at the time, according to People. Police also confirmed that Greer was wearing a life jacket at the time of the accident. People adds that no cause of death has been given, though it was "presumably the result of injuries sustained" during the accident.
In the wake of Greer's death, fans have utilized Morgan's Facebook and Instagram to express their condolences. At the time of this writing, Morgan—who is known for tender ballads "That's What I Love About Sunday" and "Almost Home"—has yet to address the tragic incident beyond the released statements.