Here's How Much Kiernan Shipka Is Actually Worth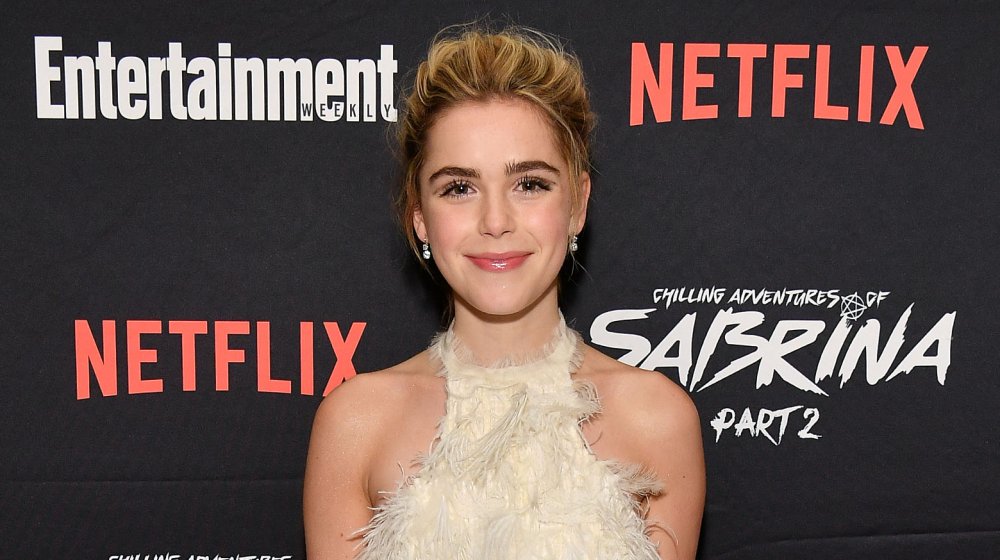 Dia Dipasupil/Getty Images
Kiernan Shipka is still a young actress in Hollywood with plenty of potential to do amazing things onscreen in the future, but, the fact is, she's already been in the business for years. And while she's been busy making a name for herself in the industry, she's also been racking up quite a fortune.
After making her television debut on ER when she was just 5-months-old, Shipka steadily landed print and commercial modeling gigs in her hometown of Chicago before snagging the role of Sally Draper on Mad Men. Staying with the show from 2007 to 2015, Shipka earned multiple nominations for her work and won two Screen Actors Guild Awards along with the rest of the cast for Outstanding Performance by an Ensemble in a Drama Series. Following Mad Men's wrap, the actress wasn't without a major gig for too long. In January 2018, Shipka scored the titular role in Netflix's Chilling Adventures of Sabrina. 
With those remarkable gigs already on her resumé, as well as additional projects on the side, you might not be surprised (yet you'll surely be impressed) by how much this young actress is actually worth.
Kiernan Shipka wants "enriching" things, not just riches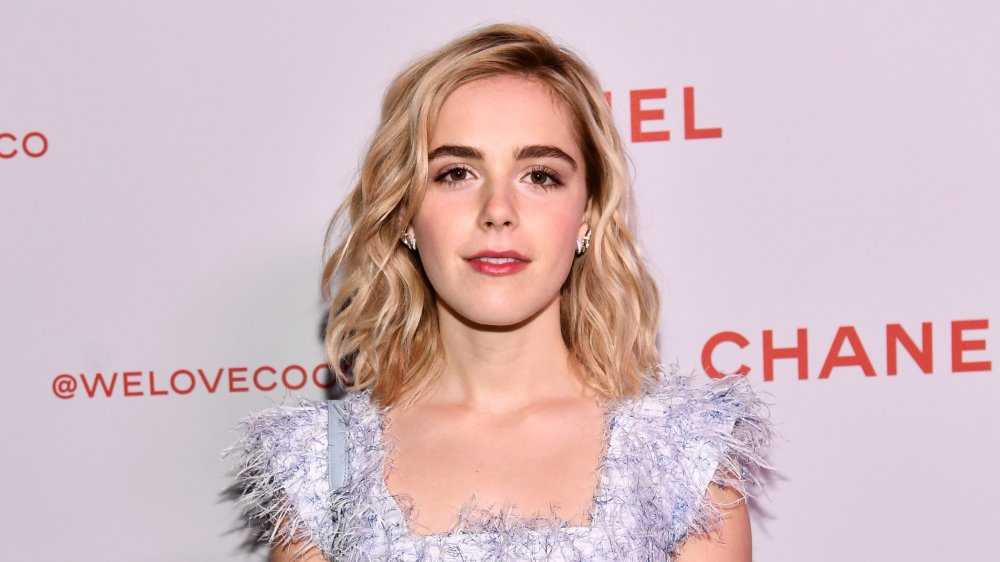 Emma Mcintyre/Getty Images
Kiernan Shipka is already sitting on a fortune that's estimated to be around $3 million, according to Celebrity Net Worth. And yet, this is one young woman who knows that there's more to life than just money.
While the 20-year-old's already earned millions of dollars, she's not simply focused on how much each job pays. Instead, the young star is aware of the finicky nature of life (especially in Hollywood), so she's just doing her best while searching for things that will interest and inspire her. "Everything is so unpredictable," the actress who was deemed one of the 25 Most Influential Teens of 2014 told Dazed in 2016. "One minute you think you're gonna do something and the next it's out of your control. Whatever happens, you have to do a lot of hard work. So you may as well do things that are enriching and cool. If you can."
Shipka, who was 16 at the time of the interview, also admitted, "Sometimes I stress about the future, but I like the age that I am. Being a teen is not gonna last forever. Who knows what I'm gonna be consumed with next?" Who knows, indeed. However, if her future projects are anything like what she's tackled in the past, fans will surely be excited and thrilled by whatever the actress is "consumed with next."