The Creepy Things Jason Momoa Said About His Wife Before They Met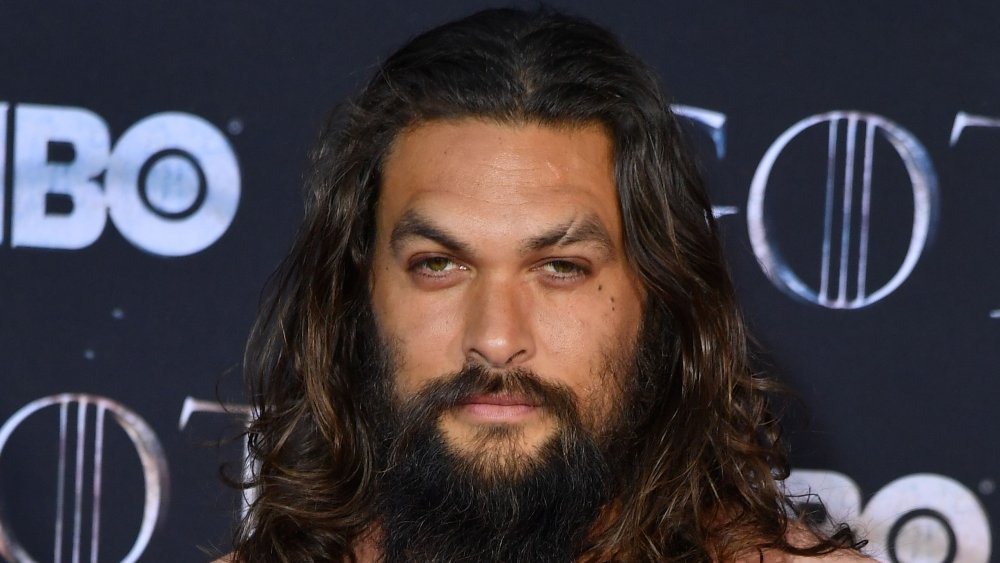 Angela Weiss/Getty Images
Jason Momoa and Lisa Bonet appear to be absolutely perfect for one another. Even though the Game of Thrones alum played the fearless and menacing Khal Drogo on the hit series, he's a total softy when it comes to his wife. "We have been together from the day that we met," Bonet gushed to Net-a-Porter's Porter magazine about her offbeat relationship, adding, "In that moment, love came and it came big, and he did not run as I think a lot of men do." Momoa also isn't afraid to rattle on about his beautiful leading lady any chance he gets — especially on social media. He regularly posts about her and gushes in his captions. 
When the duo tied the knot in 2017 after dating for so long (read: over a decade), Momoa proudly told Entertainment Tonight, "You know what, I've been married to my wife for 12 years... It's just a gathering of our families and celebrating our love." Aww! Of course, as charming as the duo may seem, some of the things that the Aquaman actor has said about Bonet are, well, kind of weird, and may even change how you see the Game of Thrones star. Let's take a look at some of the creepy things Jason Momoa said about his wife before they met.
Jason Momoa's obsession with Lisa Bonet has lasted decades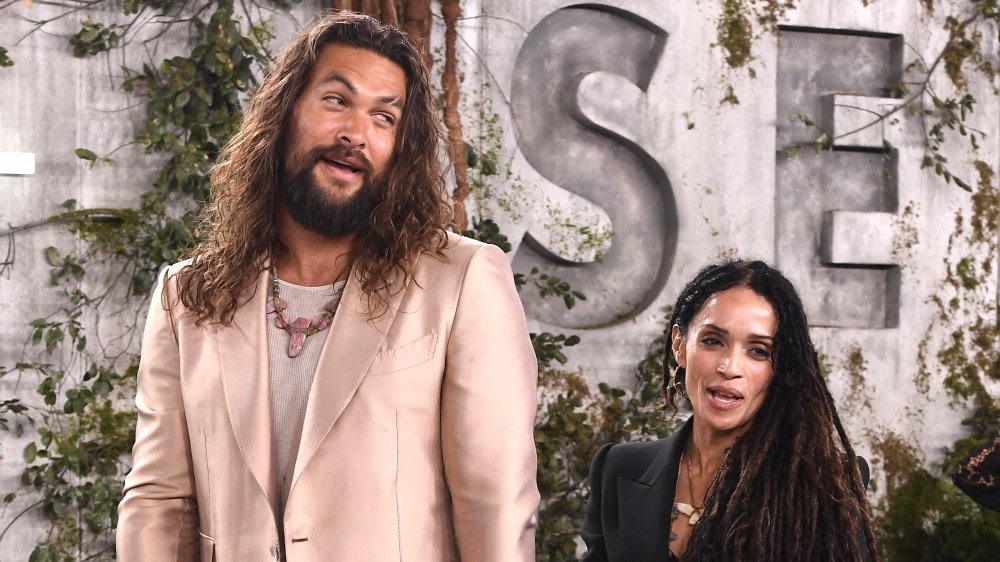 Frazer Harrison/Getty Images
Jason Momoa has been crushing on Lisa Bonet for decades. As he revealed on James Corden's Late Late Show, "Ever since I was eight years old and I saw her on TV, I was like 'Mommy, I want that one,'" Kind of cute, right? He then said, "I'm like, 'I'm going to stalk you for the rest of my life, and I'm going to get you.'" Maybe not so much. 
So how did the two even meet in the first place? The A-listers crossed paths through mutual friends at a jazz club. "I convinced her to take me home, because I was living in a hotel." Afterward, the pair decided to grab a bite, where "she ordered a Guinness — and that was it ... the rest is history." At the end of the day, Momoa adorably credits his relationship with Bonet as a guide for taking opportunities. As the Justice League star told Esquire, "If someone says something isn't possible, I'm like, 'Listen here, I married Lisa Bonet. Anything is f**king possible.'"
While he speaks candidly about his obsession these days, the actor made the decision to keep mum about his obsession for quite a while after getting with Bonet. "I didn't tell her that until we had two babies," the star explained to Corden. "Otherwise, it would be creepy." Well, we can at least credit Momoa for understanding our visual of Khal Drogo stalking someone as absolutely terrifying.
Lisa Bonet doesn't seem to mind Jason Momoa's creepiness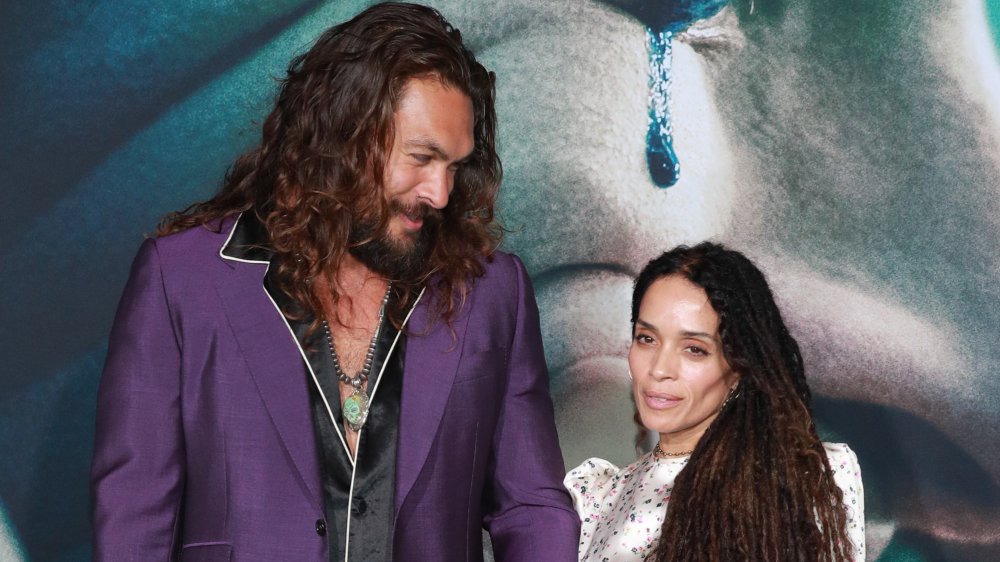 Rich Fury/Getty Images
No matter what the public thinks, Lisa Bonet and Jason Momoa's relationship clearly works for them. "She's an angel," the GoT alum gushed to Huffington Post (via W). "She's amazing. God bless her. She's seeing this one through." And it's no surprise that the New Eden actress is seeing it through considering the fact that she sees Momoa as the perfect partner for her. "What's cool about Jason is that he's an alpha male who stands for love and family," Bonet explained to Porter. "Jason embodies a rare form of masculinity in this day and age — he's a leader; he's generous. Just in terms of charisma, physique, the right use of power, responsibility, work ethic, you can go down the line."
While their relationship may be viewed as a little strange to some, it doesn't seem bother the couple — or their blended family — in the slightest. In fact, Bonet couldn't be happier with their current status quo. "It's fantastic. It's full-on family love."