Sharon And Ozzy Osbourne Are In Love Again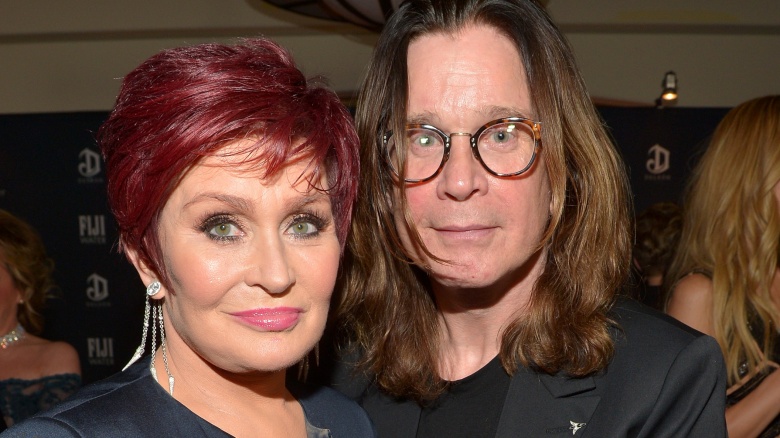 Getty Images
Well, so much for that. Two months after announcing their split, Sharon and Ozzy Osbourne are reportedly getting back together.
"They've fallen in love again," a source told Us Weekly in a story published July 12, 2016. The insider said couples counseling played a key role in saving their relationship.
Sharon and Ozzy dramatically split in May 2016 after 30-plus years of marriage amid rumors that the former Black Sabbath rocker had cheated on Sharon with a hairdresser and was no longer sober.
Sharon addressed the couple's breakup on an episode of her Emmy-winning talk show The Talk. "It's right for me because I honestly at this point today have no idea what I'm going to be doing with the rest of my life," she said during the episode. "I don't know where I'm going, who I'm going with, and I just need time to think and really think about myself, about what do I really want for the rest of my life...Because I'm 63 years of age and I can't keep living like this." During the episode, Sharon sipped from a glass of lemonade, which many thought was a nod to Beyonce's cheating album of the same name.
Despite confirming their split, Sharon—whose daughter, Kelly, infamously tweeted the phone number of Ozzy's alleged mistress—did seem to hint that divorce may not be in the couple's cards after all. "At this point, I cannot answer that [question] because I don't know what I want," Sharon told her co-hosts.
Sharon also left Ozzy three years ago when he allegedly began drinking and using drugs again. She spoke to the Los Angeles Times in June 2016 about their previous separations and how she was handing the most recent breakup. "I'm seeing a therapist on a regular basis," she said. "When my husband [currently on tour] is here we see a couple's therapist together. My husband is doing therapy alone. So we are all talking to people." She continued, "I'm seeing what it's like living on my own, ...It's very hard because we're 34 years married, 36 years living as a couple, and I've known him for 40 years. Of course, you miss that person. ...He and I talk daily on business. I've started doing things with my friends that I wouldn't normally do if my husband was here. ...There were times when I wouldn't go to events because Ozzy was working or didn't want to go. Now I am doing things I want to do."
In that interview, Sharon revealed what it would take for her and Ozzy to get back together. "Ideally, I would love for my husband to deal with his issues and work at the problems that he has now," she said. "And be honest and open...to be able to come back to us with honesty and respect for the family. That's what I really wish."
Whatever transpired, it seems like Sharon's wish was granted.