Reality TV Mysteries That Went Unsolved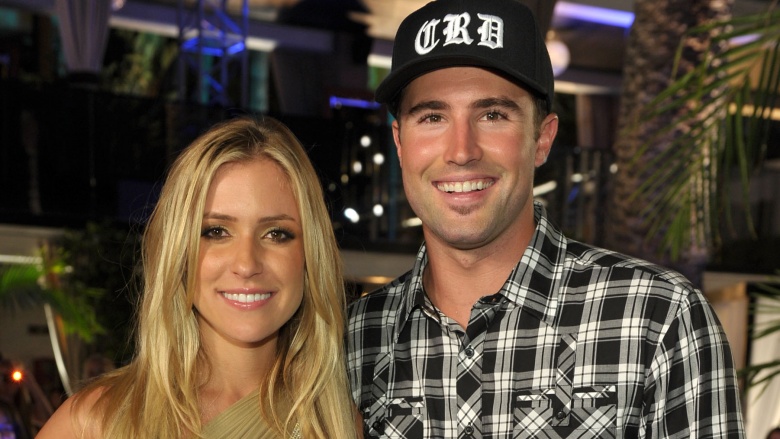 Getty Images
Reality shows are like junk food: designed to be addictive and concocted with ingredients that may forever be unknown to the general public. The best series are full of booze, Botox and chaos, but sometimes a show's most compelling moments get left on the editing room floor. When this happens, we, the poor captive viewers, are left squirming in uncertainty, forever in the dark as to what actually transpired on some of our favorite programs. Sometimes we're offered an "explanation" that only serves to raise more questions. Other times, all parties involved stay completely tight-lipped. (Thanks nondisclosure agreements.) Here are some of reality television's most frustrating open cases.
The Bachelor: Leah's black eye
One of the only things we knew about Leah Block's time on Ben Higgins's season of The Bachelor was that at some point she was going to get a shiner. This was because in the promotional video shown at the beginning of the season, the blonde event planner was shown with a black eye. There was no shortage of mercurial personalities in the house with her, so it seemed just a matter of time before viewers would find out how exactly the infamous bruising occurred. In a last ditch effort to win Higgins' heart, Block tries to undercut front-runner Lauren Bushnell's reputation, but the strategy backfires, and she's booted with no punches thrown.
What gives? Viewers hoping for answers were let down once again at the season's "Women Tell All" episode, wherein Block revealed nary a detail about the incident. The Denver native then took to Twitter to confirm what we suspected: "The black eye mystery will forever be a mystery."
The Real Housewives of New York: Scary Island
The Real Housewives of New York are no strangers to odd behavior (which, apparently, pairs well with Pinot Grigio.) Kelly Bensimon's demeanor when the ladies took a trip the Caribbean—a destination that became known as Scary Island—was so other-level bizarre that it seemed like there might have been more at play than just a lack of sleep. Bensimon appeared on a patio where the other women were having a drink and began muttering about jelly beans and suspecting that castmate Bethenny Frankel might kill her.
The other housewives proceeded to patronize and make fun of Bensimon, and it was never made clear what actually incited her bizarre turn. Did she miss a dose of medication? Was she being bullied by Frankel and the others more than the show's editors led us to believe? In a follow up interview with Housewives producer Andy Cohen, Bensimon told Cohen the incident had damaged her reputation, but gave no hints as to what actually caused the erratic behavior.
RuPaul's Drag Race: Belli's barfing
Season Four of RuPaul's Drag Race was an exceptionally strong one, and within this pack of fiercely talented queens, bombshell Willam Belli stood out as a front runner. It was a total shocker when, during an elimination, Belli vomited while on the runway. Just when viewers thought that was the biggest...uh...upheaval they'd see all night, Mama Ru called forward Belli, who had won the night's challenge, and expelled her from the competition with only the explanation that it had "come to (her) attention that (Belli) had broken the rules that are in place to protect the fairness of this competition."
On that season's reunion show, Belli and Ru touched on the shocking exit. Belli explained to the audience that she had snuck her husband onto the quarantined Drag Race set, or as Ru would put it, she was "receiving conjugal visits." There was no mention at that point, however, as to what caused Belli's vomiting just minutes before being eliminated.
Entertainment Weekly later revealed that Belli had discussed the barfing incident in unaired reunion footage, saying that she knew she was going to be eliminated that day, so she binged during lunch—a lethal combination with the corset she was wearing. This bizarre explanation left many fans unsatisfied. Would body-obsessed Belli really overeat before a performance? Why was this not aired during the reunion show? Whether or not the "official" version of this exit is the whole story is a mystery that will forever remain in the workroom.
The Hills: series finale twist
It was a fairytale ending befitting of a show that starred real life Barbie dolls like Lauren Conrad and Heidi Montag. After six glorious seasons of allowing us to vicariously live their sun-kissed lives, the cast of The Hills said good bye in what might have been the most (gasp!) intelligent way possible. In the finale's last scene, Kristin Cavallari and Brody Jenner exchange tender goodbyes, after which Cavallari drives off. Following a brief montage with the other cast members, the cameras come back to Jenner standing alone on the streets of Laguna Beach, or his he? The shot then pulls back to reveal that Jenner is actually standing on a soundstage in Hollywood, and that he is indeed on a film set, complete with trailers.
What? Was the whole show completely staged? Was any of it real? Producers never publicly commented on this mind-bending series closer, which made us all question the reality of reality shows, and, frankly, the reality of reality. Jenner did say in an interview with MTV News, "what's real and what's fake, you don't know...We left it open." Cavallari added, "We both couldn't have been happier with the ending." Then, in May of 2016, the show released an alternate ending in which Jenner and Cavallari are standing in front of the Hollywood sign the entire time. In other words, we may never know which events on The Hills were as manufactured as the features on Montag's face.