The Real Reason Madame Tussauds Moved Prince Harry And Meghan Markle's Wax Figures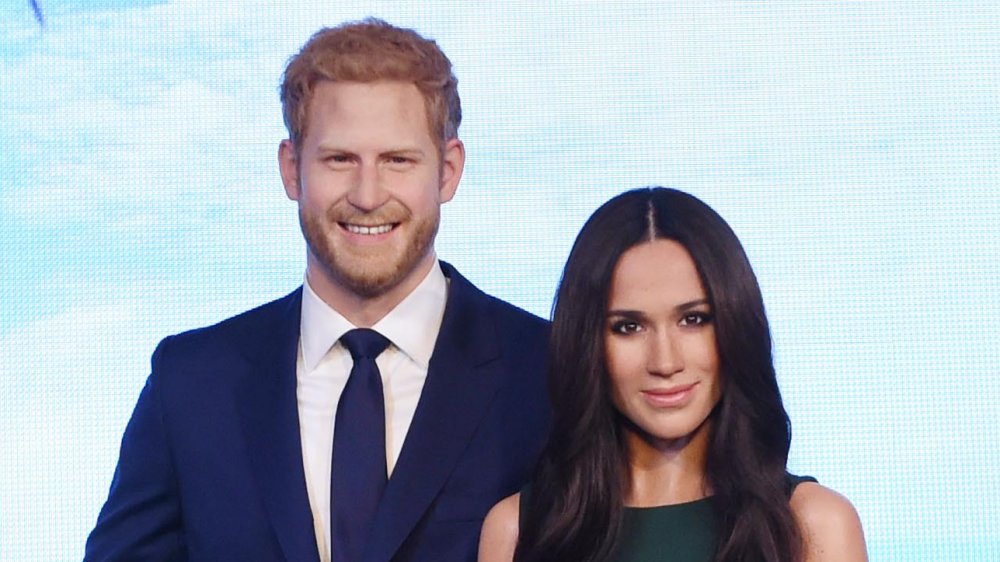 Stuart C. Wilson/Getty Images
Prince Harry and Meghan Markle's decision to step back from their senior royal positions was a shocking choice that stirred up plenty of mixed reactions, but perhaps one of the swiftest was Madame Tussauds wax museum in London. The institution has already moved Harry and Meghan's wax figures away from those of the rest of the royal family.
In the British museum, the Duke and Duchess of Sussex's figures once stood to one side of Queen Elizabeth and Prince Philip. On the other side of the monarch and her husband are figures of Harry's brother, Prince William, and his wife, Kate Middleton. In the wake of the Megxit debacle, Madame Tussauds tweeted a photo to indicate that Harry and Meghan's figures were no longer with the others. The museum added the caption: "We've got to respect their wishes," along with a shrugging emoji.
"Alongside the rest of the world we are reacting to the surprising news that the Duke and Duchess of Sussex will be stepping back as senior royals," Steve Davies, general manager at the London museum, told the BBC. He noted that the couple's figures were two of the most popular attraction. "From today Meghan and Harry's figures will no longer appear in our Royal Family set." This is apparently a move that will be followed by the wax figure pros across the pond as well...
Harry and Meghan's wax figures will also be moved in New York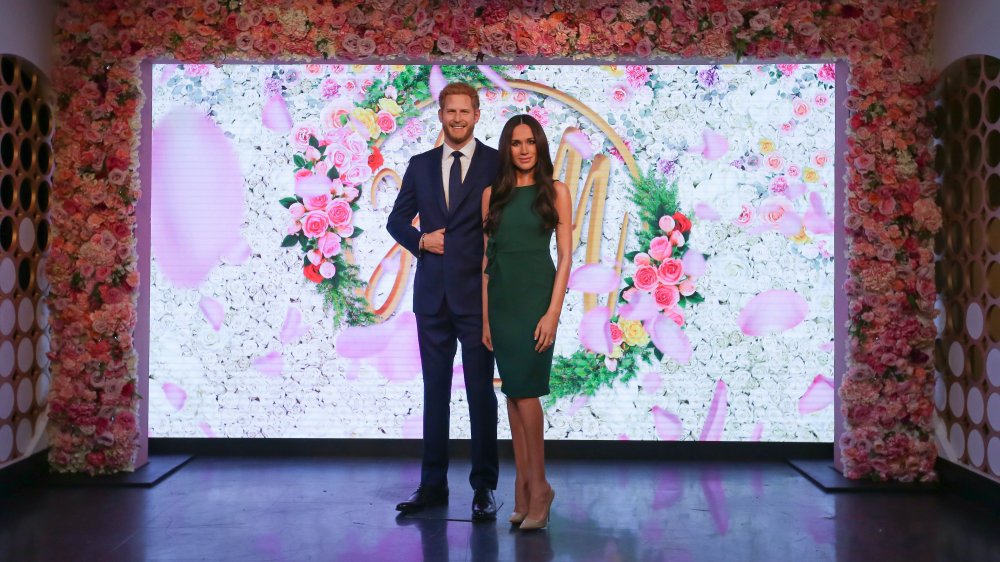 Daniel Leal-olivas/Getty Images
Madame Tussauds in London isn't the only museum that's decided to relocate their wax figures of Prince Harry and Meghan Markle. Madame Tussauds in New York will be doing the same. Spokesperson Brittany Williams told Vanity Fair, "Our experiences bring iconic moments to life; to reflect the announcement we will be moving the popular figures to another area in the attraction upon their return to Madame Tussauds New York. We look forward to spending more time with the couple in North America and we will continue to watch to see what the next chapter holds for them."
Is this silly, petty, or justified? The public definitely has an opinion about that. While one Twitter user is hoping this turns out to be a prank-gone-wrong; another thinks this is not something anyone should be bothered about; and someone else wisely noted: "Next time you think you're facing something insurmountable in life, remember that Harry and Meghan walked away from the Crown knowing that the Queen would be mad and tacky wax figure museum Madame Tussaud's would publicly mock them." That's certainly something to keep in mind.