Inside Tarek El Moussa's Relationship With His Girlfriend, Heather Rae Young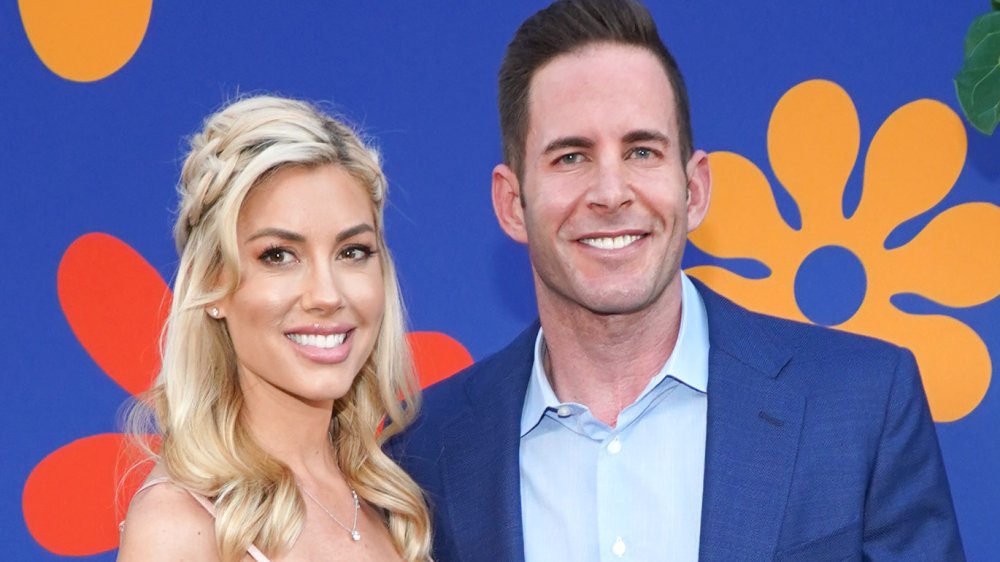 Rachel Luna/Getty Images
HGTV Flip or Flop star Tarek El Moussa hasn't always been lucky in love. Case in point? When he filed for divorce from co-star Christina El Moussa Anstead in January 2017. Not only was the split hard for El Moussa because the two had built an empire together and share two kids, but it also came following a series of personal lows. The reality star was diagnosed with thyroid and testicular cancer in 2013 and later struggled with steroid use to cope with his health setbacks during recovery. "I forgot who I was, and what I was, and it really, really just awful to go through," he said during a joint interview with Anstead via TODAY.
Despite the rough patches, El Moussa was mature enough to congratulate Anstead when she tied the knot with British television presenter Ant Anstead in December 2018. Perhaps karma noticed this effort in goodwill because he struck up a romance with Netflix's Selling Sunset star, Heather Rae Young, in July 2019. The two have been inseparable ever since with Young meeting El Moussa's children, Taylor and Brayden, in August of that year. 
Considering how strong their relationship appears to be, it's fair that some fans are itching to know more about this match made in real estate heaven. 
Tarek El Moussa and Heather Rae Young's relationship moved at warp speed
Heather Rae Young and Tarek El Moussa were first spotted together in July 2019 and confirmed their romance a month later. The relationship moved quite quickly from there — at least, if this bit of info from Young's Selling Sunset co-star, Maya Vander, is to be believed. "Their relationship is going very well. They just moved in together," Vander told Us Weekly in September 2019."They're very happy. She loves being in the relationship."
Say what? If the information is true, that means the lovebirds shacked up together after just two months. The fast-paced nature of the romance might be El Moussa's doing, as he gifted her a $250,000 white Ferrari for Young's birthday that month. Either way, it's pretty obvious that this relationship is moving full speed ahead. Young spent the 2019 holidays with El Moussa's family, and the two have even discussed tying the knot in Italy. All that to say, be on the lookout for a possible engagement in 2020!
Heather Rae Young doesn't like being compared to Christina Anstead
Once news of Tarek El Moussa and Heather Rae Young's relationship became public, fans started comparing the Selling Sunset star's looks to those of ex-wife Christina Anstead. And, to be honest, we do see a resemblance considering both ladies have gorgeous blonde hair complemented by their striking brown eyes. That being said, just be sure to stay mum about the noticeable similarities when in Young's presence as she blasted a fan who suggested she's trying to mimic Anstead's appearance. "How would I be 'trying to look like someone?'" she wrote on her Instagram Stories in December 2019, knocking down a commenter's theory (via E! News). "Last time I checked I've looked like this my whole life." The reality star also joked, "Yes that's my ultimate goal & I even rushed to a doctor to change my whole appearance!!! Come on guys... Let's stop being ridiculous."
All in all, it sounds like El Moussa and Young's relationship is going swimmingly despite the pesky comparisons to Anstead. Let's just hope El Moussa's double life and knack for stirring up controversy don't get in the way of their romance.