Where Does Jaclyn Hill Live And How Big Is Her House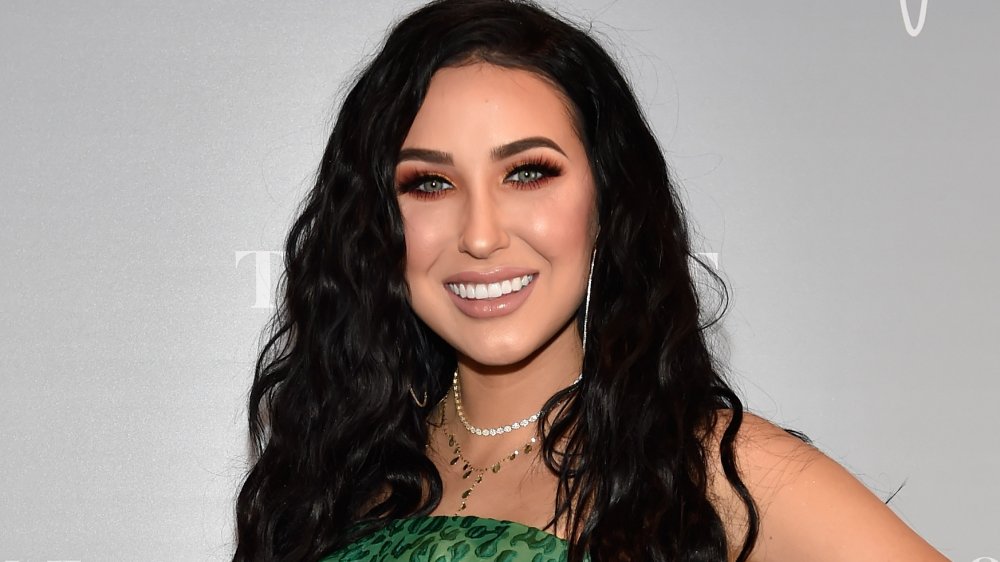 David Becker/Getty Images
Depending on their level of popularity and viewership, YouTubers can make a ton of money – and Jaclyn Hill is one of the lucky ones. Hill's makeup-focused channel has earned her millions of subscribers and millions of dollars. She seems to enjoy spending her money on a social media-worthy lifestyle, which includes renting a massive — and expensive — home in Beverly Hills.
There's no word on how much Hill pays in rent each month, however, according to Variety, it costs $10,500 per night to stay in the home if you want to nab it via Airbnb and would set Hill back around $19.9 million if she wanted to actually purchase the property. For that price, she would be the owner of the sprawling 8,838 square foot abode that boasts five bedrooms and seven bathrooms, as well as a luxurious pool and stunning views of the Los Angeles skyline and Century City. Hill might also be able to use the incredible view to catch a glimpse of her neighbors who include billionaire Gabriel Brener, VitaminWater businessman Rohan Oza, as well as famous faces like RuPaul and Taylor Swift. 
While that's certainly impressive, it's nothing compared to the home's interior which is note-worthy in more than one way.
Jaclyn Hill's rented home has some impressive (and weird) features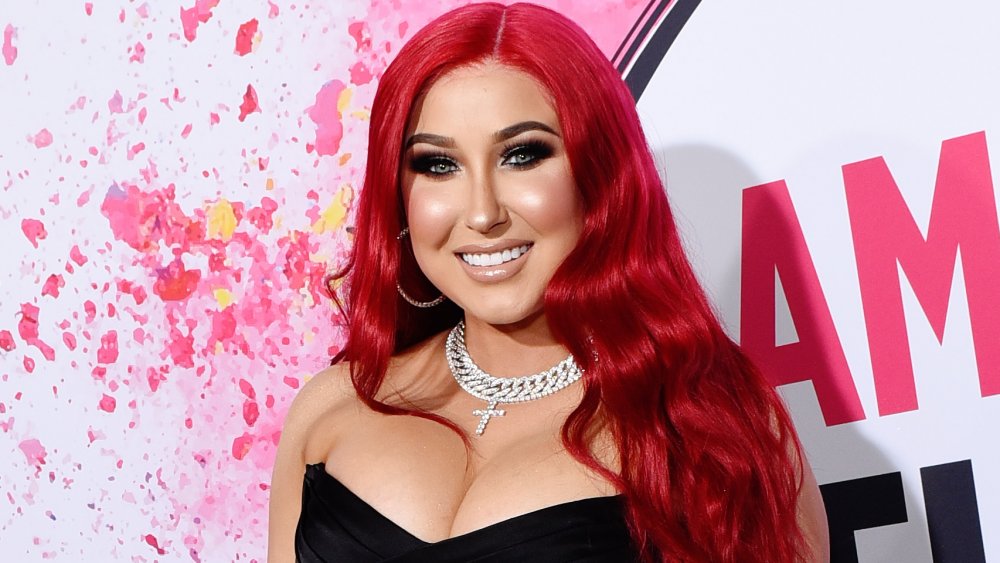 Presley Ann/Getty Images
If you're ever invited to Jaclyn Hill's Beverly Hills rental home, be prepared to be impressed — and possibly weirded out. According to Variety, visitors to the house will first encounter an "appropriately dramatic entryway" with a "catwalk [that has] quartz stepping stones, trickling water feature, and an all-glass front door with biometric fingerprint recognition."
Once inside, the interior is just as luxe as you would imagine from a home where Hill resides. In addition to built-ins and accents like an onyx wet bar and a powder room crafted with a gigantic slab of amethyst, the makeup guru can also enjoy the little golf putting green, "world-class movie theater and a gigantic lounge/games area" as well as a "wine cellar/closet with unique 'floating' bottle holders." And in order to fully enjoy everything that the house has to offer, it also includes an "Art Deco-style elevator" that allows residents navigate the three separate floors — casual.
Those impressed with the house shouldn't be surprised to find out that the interior was designed by Joseph Ferrugio, an L.A.-based designer who once held the record for the most expensive home ever sold in the area. However, we have to wonder what he was thinking when he decided to embed flamethrowers in the bedroom wall. That's perhaps a piece of décor that Hill will want to leave behind when she returns to the home she was forced to vacate due to an unexpected disaster.
Jaclyn Hill's ceiling collapsed
Fans of Jaclyn Hill may be confused by the fact that she's renting an (admittedly stellar) home in Beverly Hills when she owns a house of her own (which is equally as enviable) that she's been extensively renovating. She even shared a tour of her master bedroom and "beauty space" in a video on her YouTube channel in April 2019, showing off her neon "love me" sign, chandelier, and (faux) fur blanket while also talking about why it's her dream décor. Unfortunately for the makeup expert, a disaster soon followed.
"My life has been uprooted and turned upside down," Hill explained in another video that was posted in October 2019. While away on business, the star was apparently given some bad news by her assistant. "Your ceilings collapsed in your house," she was told. And that certainly wasn't an exaggeration. Hill went on to share photos of what her master bedroom looked like after the collapse and OMG what a mess!
The same pristine space that Hill had proudly shown off just months earlier was now a chaotic scene covered in pink insulation material and bits of plaster. Above, there was a gaping hole where "the whole half of [the] ceiling on the left-hand side had completely opened up and fallen to the ground." Thankfully, the glass chandelier didn't fall, so at least there's that. And this did give Hill the opportunity to rent a fabulous second home while she puts her bedroom ceiling back in place.